New Podcast episode: Stefania Indelicato of Amber Souk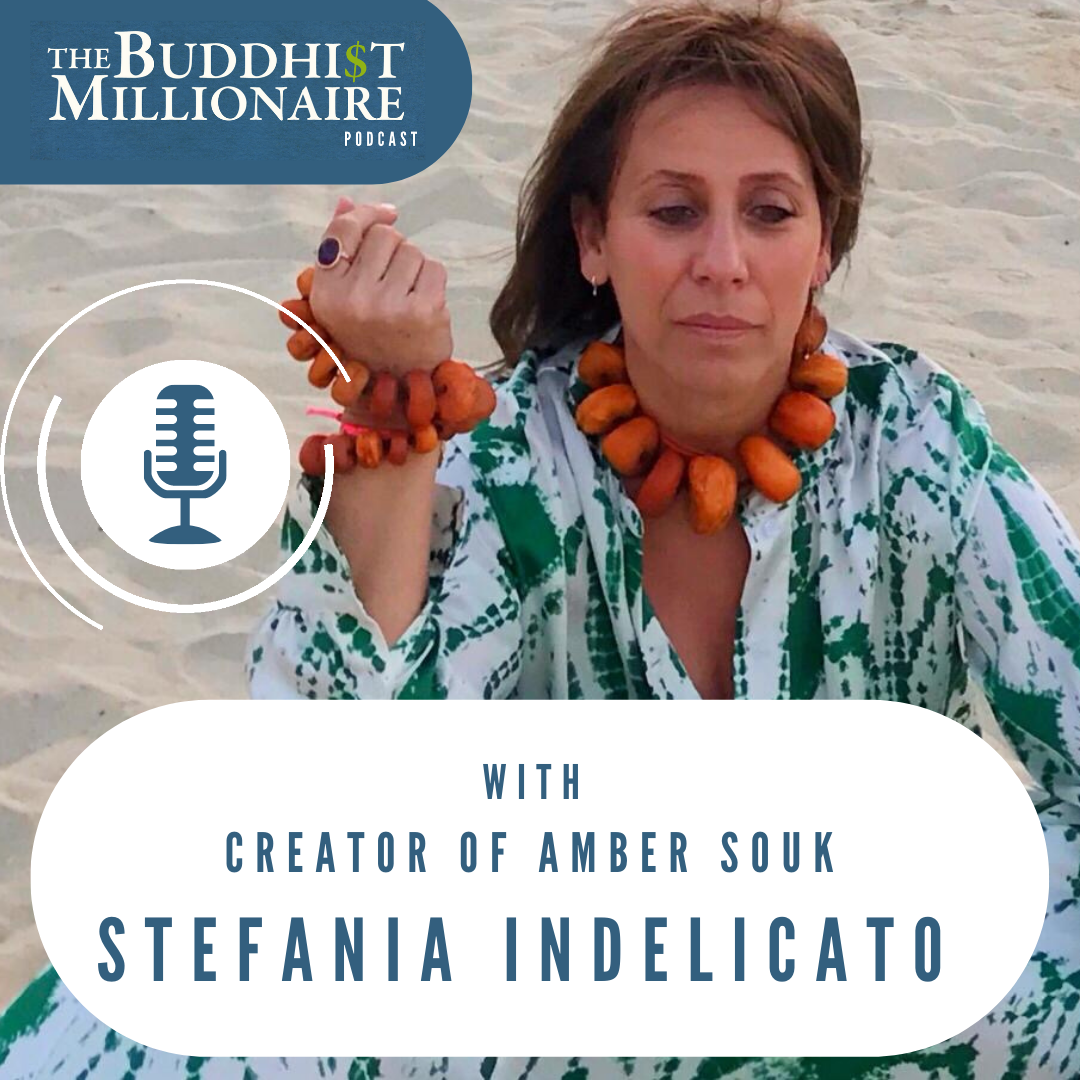 I could not have a more perfect guest on the show to conclude season 1.
Integrity. Kindness. Authenticity. These are the three qualities Stefania Indelicato lives by and offers us as the keys to success in all areas of life.
I wholeheartedly agree with her choice of alchemic words but I would add, about her, three more: Stylish. Magnetic. Enigmatic.
Stefania owns and runs 'Amber Souk' (souk is Arabic for market. Think old-school. Alladinesque, dusty back streets and stalls and you have a 'souk.')
The most mundane description of 'Amber Souk' would be a 'Home based jewellery business', but this would be like pointing to the night sky and calling it 'that little bit of black stuff up there.'
As a writer, I enjoy working on these intro's, but I cannot improve the prose on Stefania's Instagram page describing her business:
"Fine and re-charmed jewellery inspired by the magical soul of Africa and tales from the souk. One of a kind pieces with a story to tell."
What I can do is guarantee this: if you are anything like me, after hearing this interview you will never think of jewellery in the same way again.
As ever, I hope you love this episode, and please take the time to share it with someone you think might benefit.
Until next time.
Lots of love.
Matt and the team x 😊🙏🏻🙏🏻
🎧🎧🎧🎧🎧
podcast is powered by coffee so a big shout-out to those who bought me a coffee this week:
Sheri Lennon
Selina Lamy
Alessandro Saba
If you want to get a shout out for buying me coffee you can do so here:https://www.buymeacoffee.com/mattjardine
🎧🎧🎧🎧🎧
Also thanks to our sponsor, Firense: "For Podcasters who want to reach everyone."
Links for Stefania:
🎧
Links for Matt:
🎧
Links for our sponsor:
Enjoy this post?

Buy matt jardine a coffee