Why podcasting in 2021?
Someone once said, "Bakit Podcasting? Di ba laos na yon? Wala na nakikinig ng podcast ngayon."
Podcasting is STILL relevant and is still a GROWING industry in the Philippines where we can reach people. The PH ranked 6th in the fastest growing countries by podcast listening. Here's why podcasting can be as powerful as VLOGS:
SIMPLER TO MAKE THAN VLOGS
You don't need a HD cam or an expensive audio set up to start a podcast. You can begin with just your mobile phone and internet connection. No more need for cool angles and video shots. With podcasting you only need to sit down and talk to reach out to your audience.
There are free podcasting platforms out there which will allow you to distribute your podcast without any cost. All you have to do is record and upload your podcast to get your content out there.
PODCASTS SPEAK DIRECTLY TO THE HEART
When people watch VLOGS appeal to visuals come into play. Mag-cocompete ka pa sa madaming content creators that have expensive equipment. Sometimes people watch vlogs to see, instead of to listen, and that can get in the way of the message you want to communicate.
Sa podcast, they listen to you for the sense you make instead of the pleasing visuals you deliver. Your topic and the wisdom you share will capture your audience. This means that when people click on your podcast, they WANT to listen. Hindi lang sila naghahanap ng visual entertainment.
PODCASTS ARE MORE ACCESIBLE THAN VLOGS
Mahirap magfocus sa vlog habang nag-jojogging, nagluluto, or nag-ddrive. Baka madisgrasya ka. Pero pwede kang makinig ng podcast with almost any physical activity and still be able to understand it. As people go on through their day they move from place to place. They can take your podcast with them. Mobile phone lang ang kailangan nila to get in touch with you. They dont need to look at the screen.
Podcasts are also lighter to download on data connection. One quality podcast episode can be less than 15 MB to download, while a VLOG can eat up more of your mobile data. As podcasts increase in number people will be listening more and more.
PODCAST COMMUNITY IS COLLABORATIVE
In case you don't know, there is a Christian Podcast Community on Facebook. "Christian Podcasters PH is a growing community of individuals and groups who want to put out podcasting content to reach people with the gospel. We believe that we need to grow together and help each other improve.
Consider starting a podcast this year! Jump on the boat pero not for your own fame or fortune. Do it for the glory of God. Increase the voice of goodness; the voice of reason; and the voice of biblical wisdom for others to hear.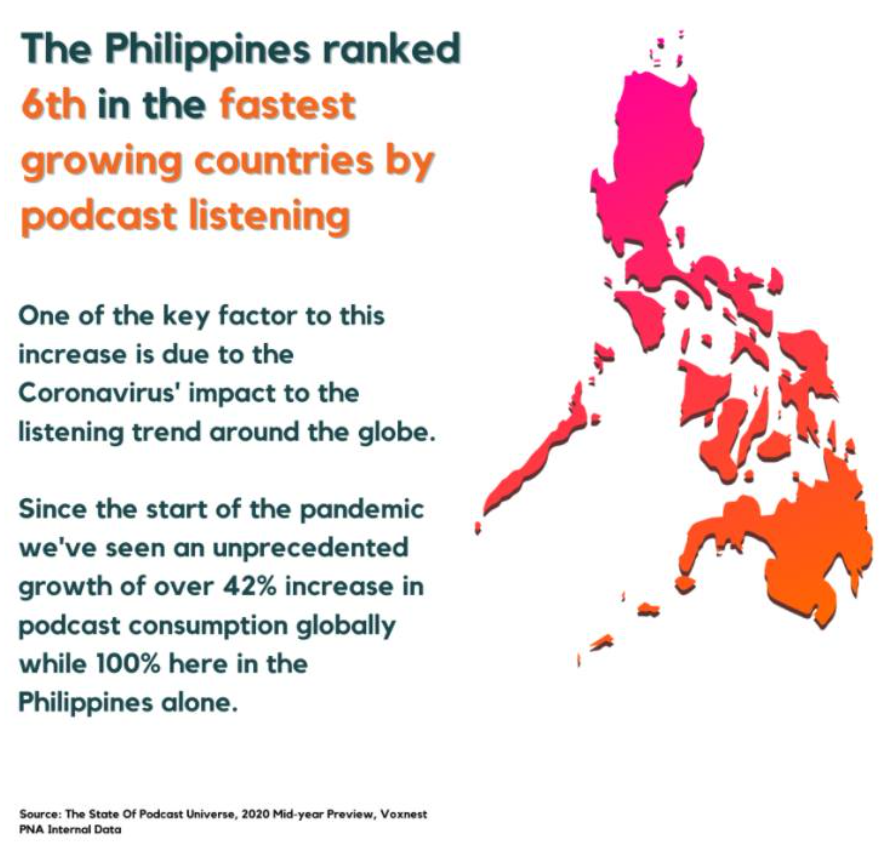 Enjoy this post?

Buy Matt Velasquez a coffee