I got SCAMMED! Be careful when you shop online!
Hey guys,
My days have been crazy busy these past few weeks and this is the first time I've posted (again) since I started my blog.
I wanted to share a recent experience I had when I ordered something online. I'm pretty sure that just like me, you guys go to Shopping Apps like Shopee and Lazada because of how convenient it is.
It is however, always risky to order stuff from unknown sellers from these apps. We go through reviews to get feedback from other buyers to check if the store is legit.
Unfortunately, I recently ordered Milk from a seller in one of these shopping apps. They're for my nieces and nephews and Poochie 🐶.
It was not a lot of money, but imagine if you are on a tight budget and you are getting milk for your little ones! I started off with the usual, search for the item, check the reviews just to be sure its a legit store. In this case, I was able to find a shop and there were only a couple of reviews for the store, I did not think much about it since I'm just ordering milk.
When I reached the checkout page I did however notice that there is no option for COD and they have their own carrier ( which I dont think was unusual because I've ordered some items with that kind of set up). I decided to use my Shopee pay account (yes! this was an experience I have with Shopee), since I know that they will not release the money to the seller until I receive the item and also to get free delivery.
The shop had a disclaimer that the item will be shipped within 7-12 days which I did not mind at all. The status was also changed after a few days:
"Sender updated that your parcel has been shipped".
Not alarming right? After a few days, I got an email saying that the order has been completed, even if the status was still the same. The email from Shopee also said that they will release the funds to the seller if I don't confirm it. I'm not sure what they meant by that since there was no way to confirm this in the Shopee app as the order moved to saying that it was completed! I was so frustrated, so I did what a normal person would do. Contact Shopee.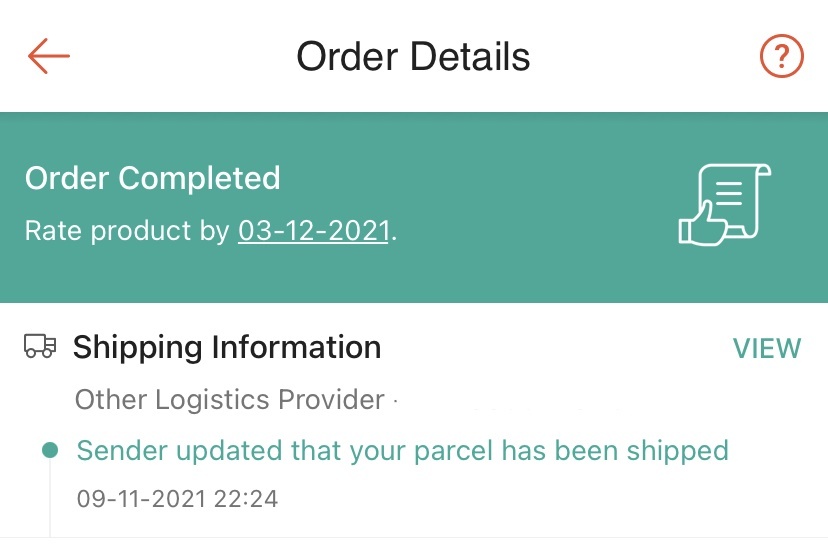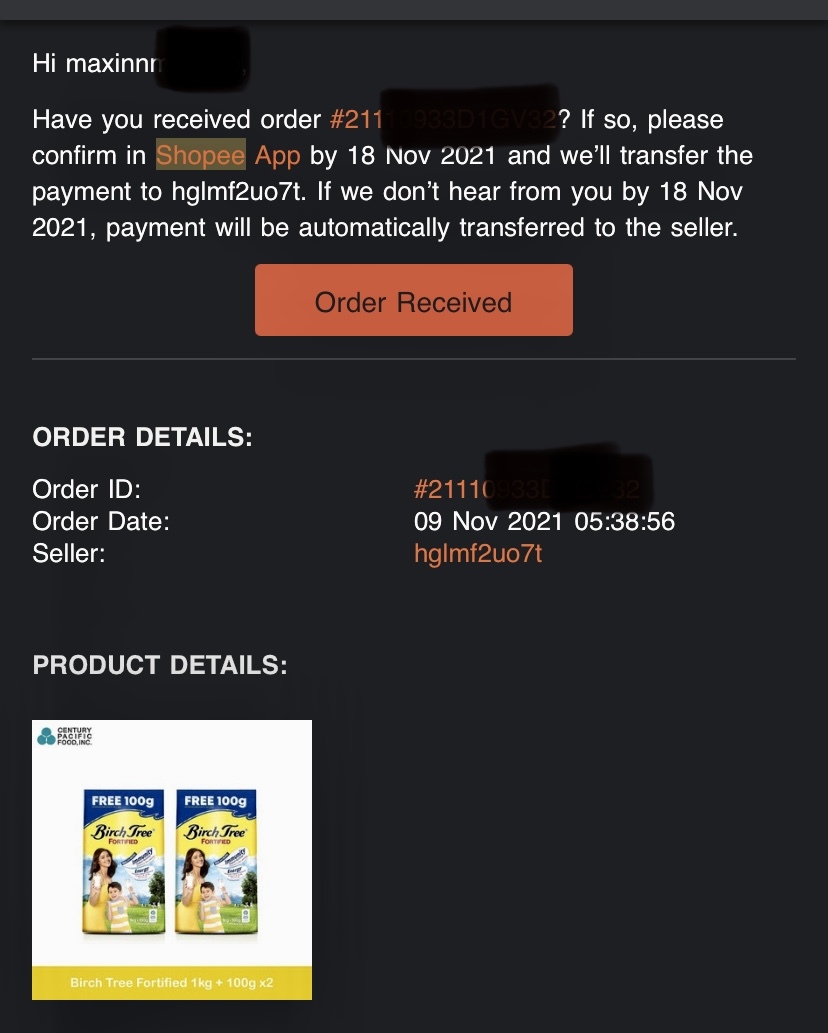 I started a chat interaction with Shopee and told them what happened. All they said was the item was not yet delivered based on the status of the order and I should contact the seller. I agreed and they said that they will send me an email.
On the email they said the Order Received button was already tapped! I was furious because I have not tapped the Order Received button, I have not received my order! The only reason I contacted them was because I saw the order tagged as completed even if I have not received anything. This is what they sent me on the email: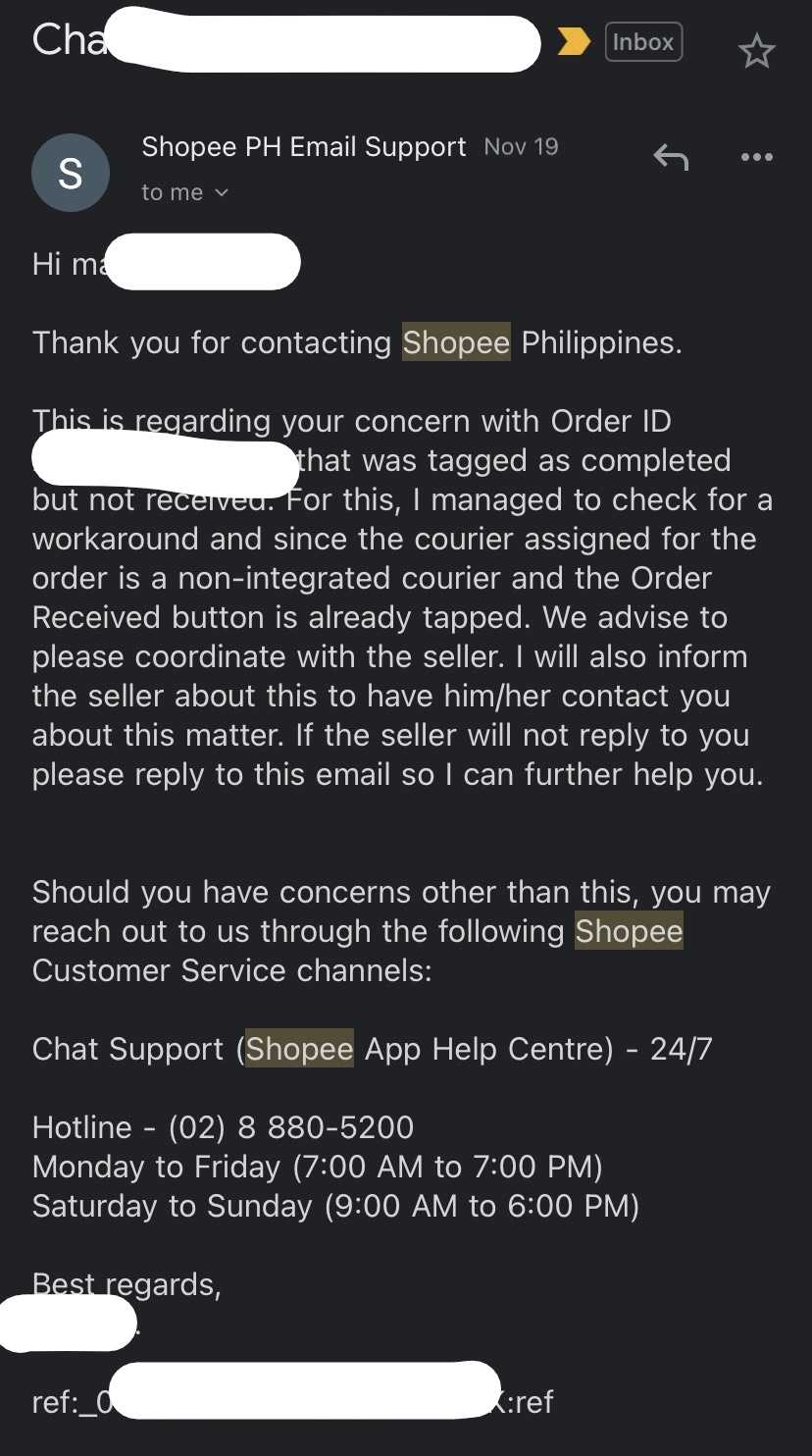 They also said I should contact the seller. I tried going back to the sellers page and voilà: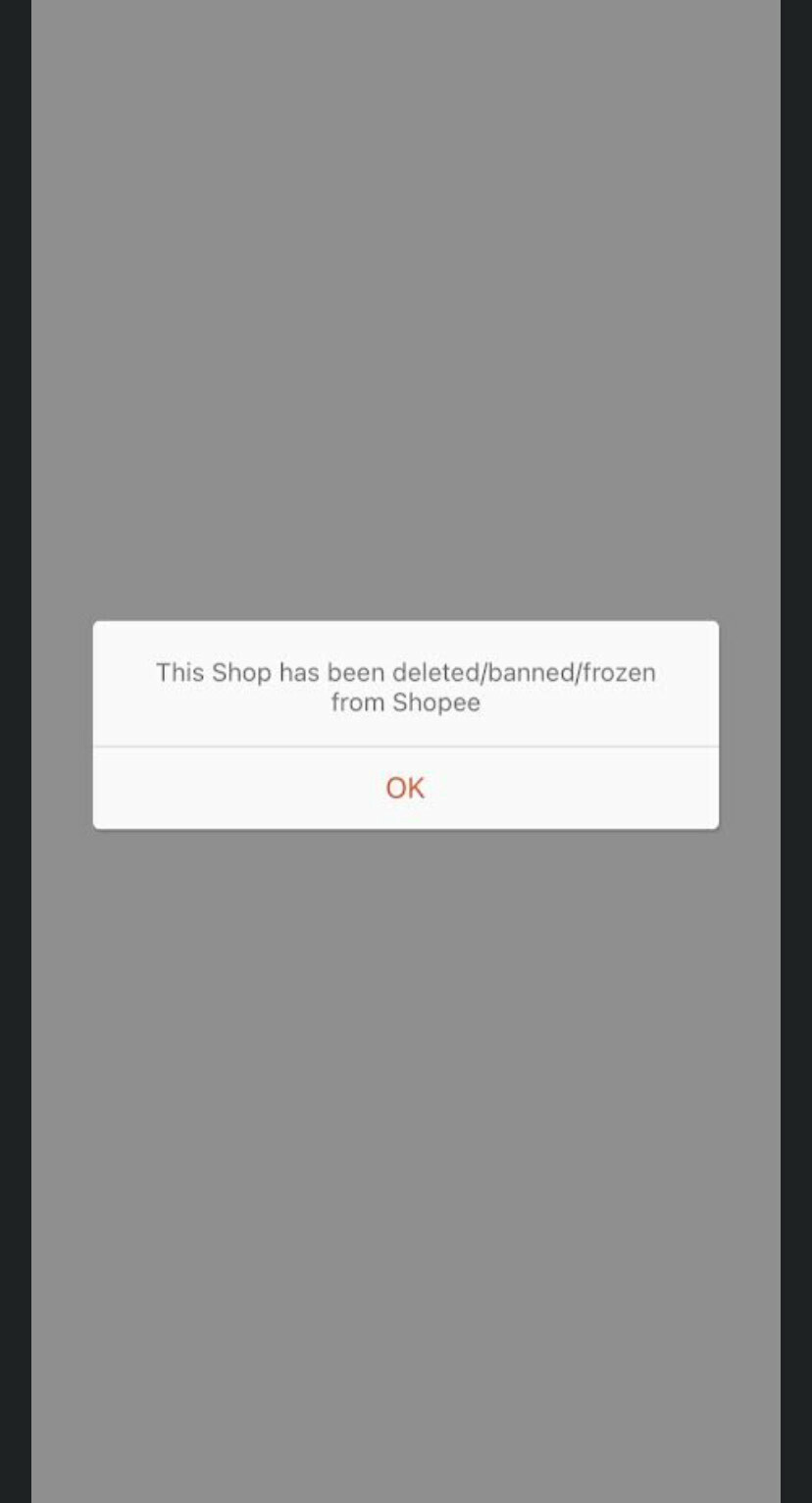 I have replied to Shopee and have not heard anything back. I'm so disappointed that even if they offer additional security for Shopee pay users this shop was still able to get my money even if the status was only shipped. There's also the mystery of how it was moved from the order being confirmed even if the status was tagged in Shopee's system as being shipped.
How did the shop do this and got away with it?
What requirements are they (the shopping apps) asking for people/businesses to be able to sell on their platform?
They badly need to look into this, even if they can offer refunds for items the time wasted for waiting for your order and spending time and energy in fixing this is a big hassle to their customers.
I also feel bad because this store was selling milk and some kids necessities. I'm sure I was not the only one fooled by their shop.
I just hope that I get a response from Shopee and this gets sorted out. They need to definitely improve their system and be more strict with sellers, after all they earn from orders made through their app.
Note: This post will be updated once I hear back from Shopee.
Did you find my post helpful or interesting? You can support me by clicking ❤️ , following me (by clicking the follow option and this is free!) or by buying me a coffee (you can click on the "Support" button below this post and send as much coffee as you want!).
-Max ❤️
Enjoy this post?

Buy Maxinn Marticio a coffee