You wont believe how much I save from my Foodpanda orders!🛵
One of the things we Filipinos had to learn and adapt really quickly is going cashless with our transactions. Due to restrictions and not being allowed to go out with family and friends (in my case working from home!), we tend to depend on food delivery apps to satisfy our cravings. In this blog, I will mostly be talking about GCASH and how you can use it to save when you order from Foodpanda since those are my go-to apps! I will also talk about some tips on how you can get ultimate savings from your food deliveries.
GCASH! One of the most common virtual wallets that we use and is easily accessible for everyone is GCASH (note: this is not a paid/advertised post! just sharing some hacks I use..).
From food delivery apps to your local community sellers (acceptable pretty much everywhere), everyone accepts GCASH as a mode of payment.
Aside from being a virtual wallet, GCASH also offers some great deals inside the app and it has been very useful for me too. Let's start with A+ Rewards!
Sooo... I'm not sure if everyone is aware that there's an A+ Rewards option when you log in using GCASH where they show you some good deals. You can get or buy discount codes for food, games and some well known apps (Jollibee, Foodpanda, 7/11, VIU, Mcdonalds, Puregold and even an SM gift pass)!
Once you log in to GCASH to can click the icon that says A+Rewards: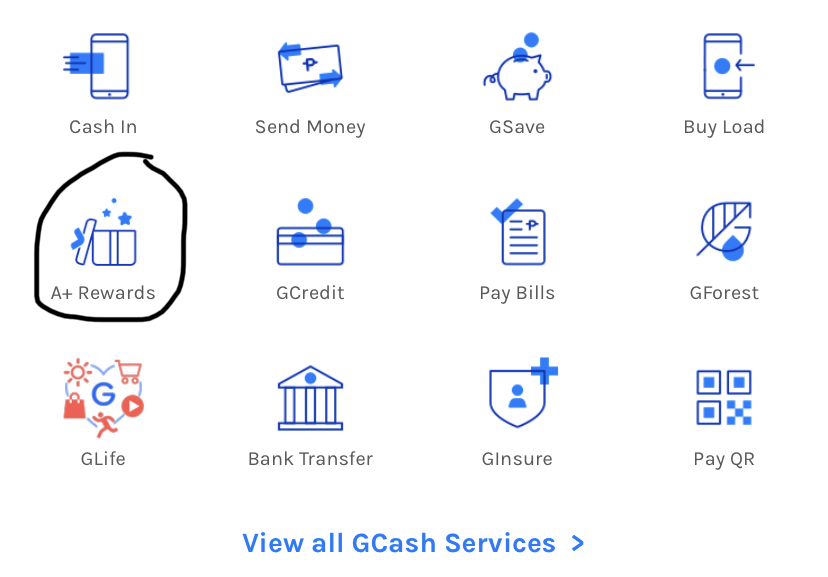 Here are some of the promo's they have. My suggestion is to check this part of your GCASH app every now and then because they have amazing promos! I usually buy the Foodpanda voucher for 200php and depending on the promo I can get it with a 5-30% discount. They also have FREE vouchers that you can claim daily. So, if you have time and you are a fan of the following apps/brand I mentioned you can check this out!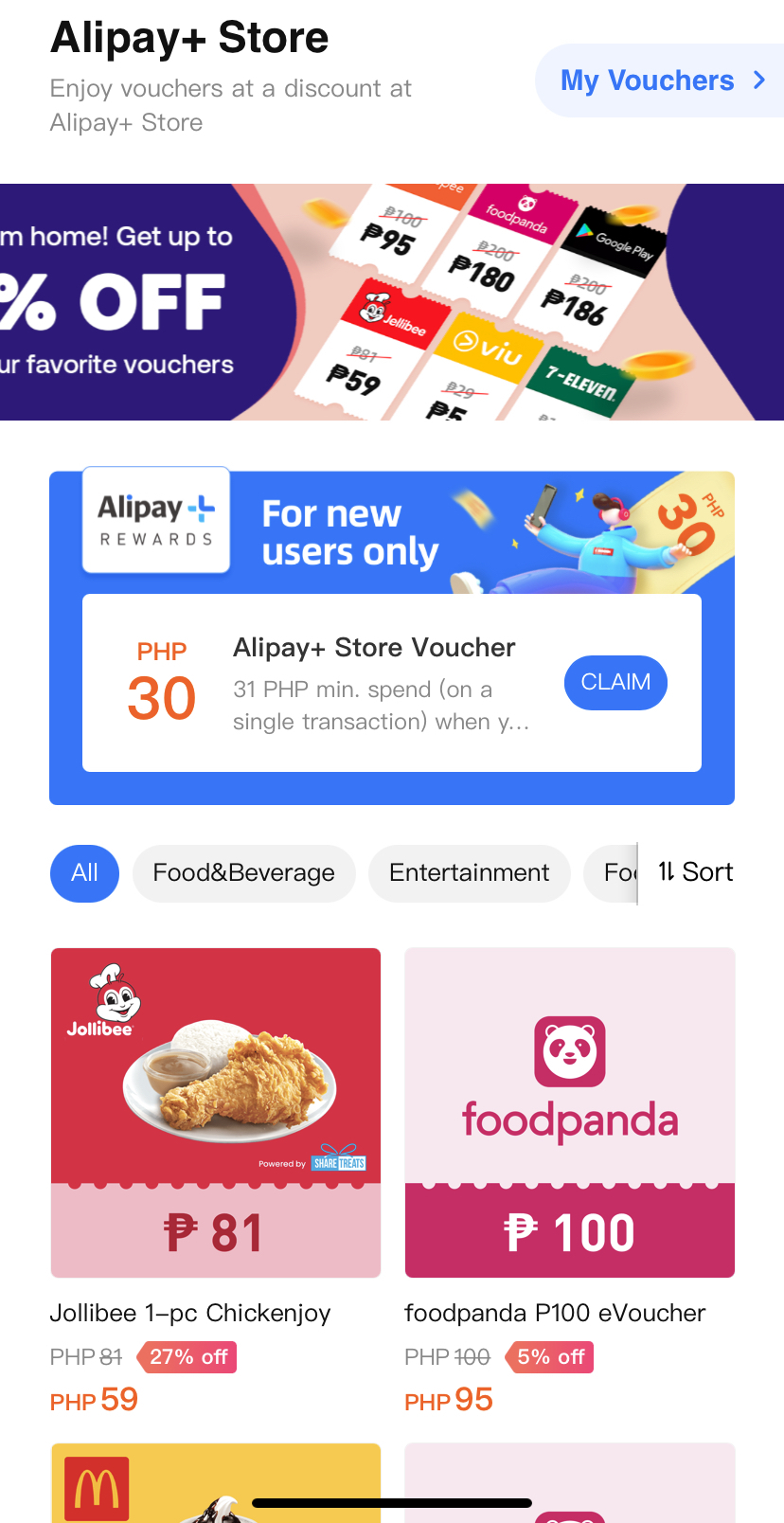 After purchasing your vouchers you can immediately use them and in the case of Foodpanda you can just copy the code from your GCASH app then go to the Foodpanda app and paste it on the apply a voucher area before you complete your orders. That is my first trick on saving some money! Let's talk about the next one.
To get the best deals in Foodpanda apart from the Vouchers that you can buy through A+Rewards (via the GCASH app). There is another thing you can try to save some money.
That is a Foodpanda pro subscription. I have been using it for quite some time now and I'm definitely amazed by the savings that I get by being a member. To give you an idea, here's how much I'm paying and some of the perks I'm enjoying: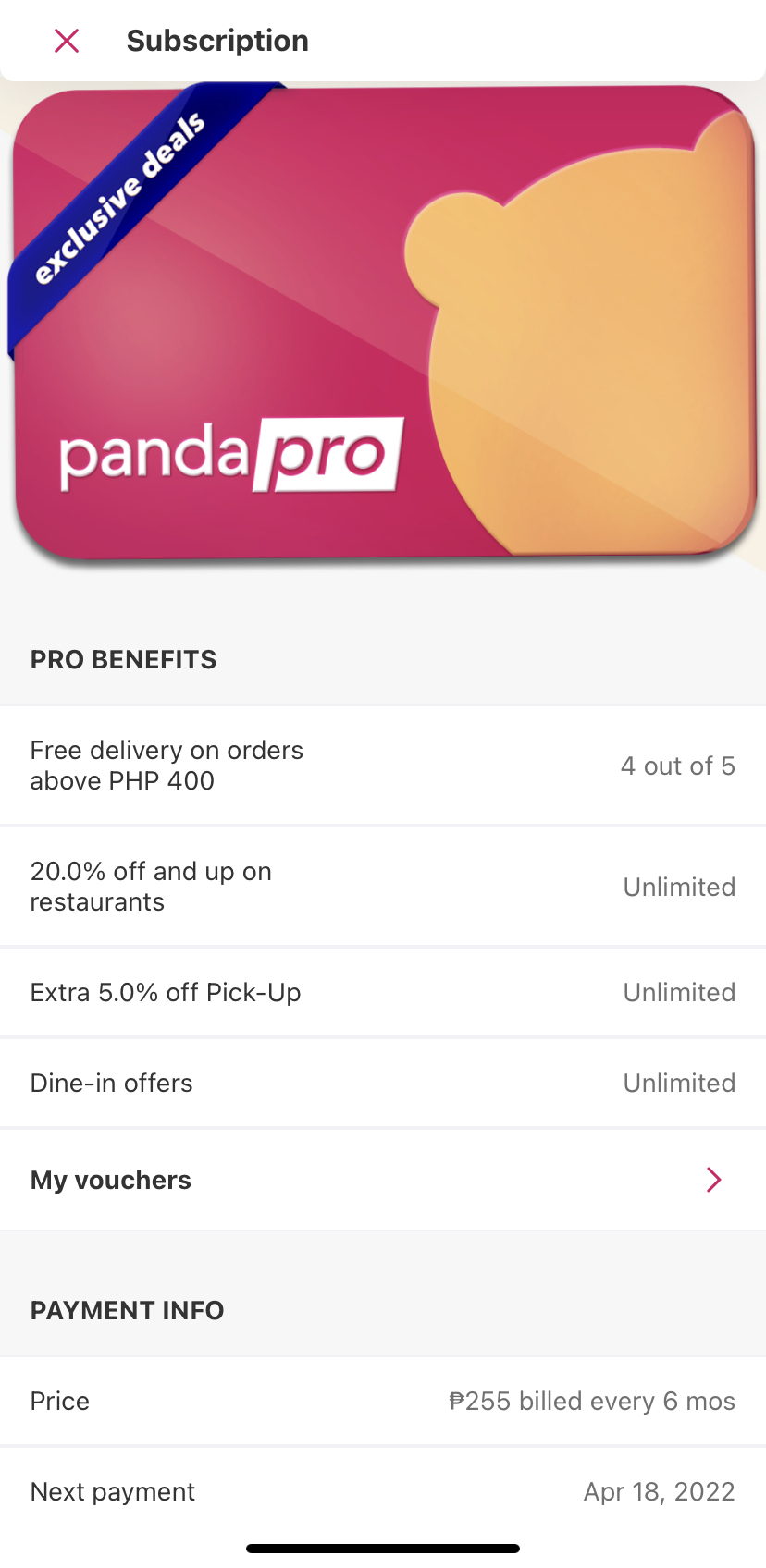 They have amazing deals starting from free shipping, 20% up to 50% off and you can combine these with the voucher you purchased using the A+rewards in GCASH for most of the restaurants in Foodpanda.
Foodpanda also sends you an email of how much savings you got for being a pro member (photo below) 1 month subscription is 50php and it becomes less if you opt to be charged quarterly or yearly. Here's my experience with the subscription:
I ordered my Frap from Starbucks through the Foodpanda app, used my 200php voucher which I paid for 185php (saved 15php) and since I have a Foodpanda pro subscription I got free delivery worth 59php. That's a 74php saving and I didn't even need to go out and fall in line to get my dose of caffeine! :)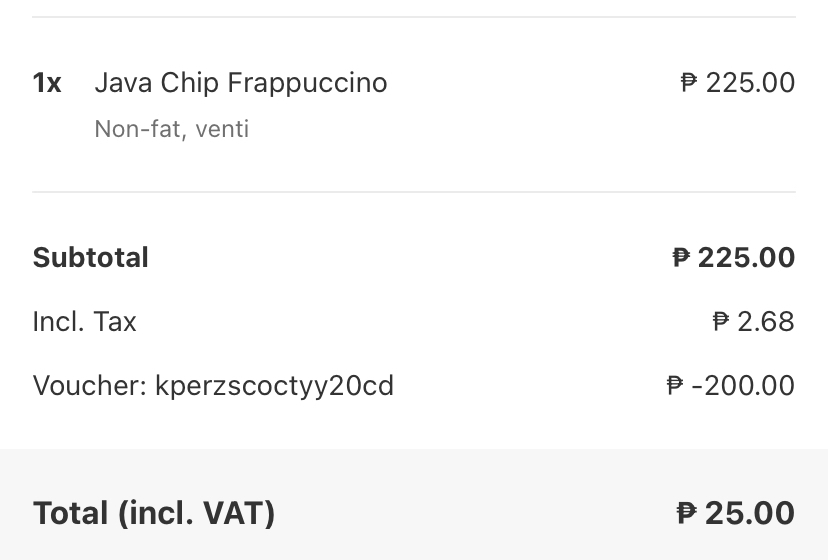 Like what I said, I also get emails from Foodpanda telling me how much I saved for the month. Here's a sample email: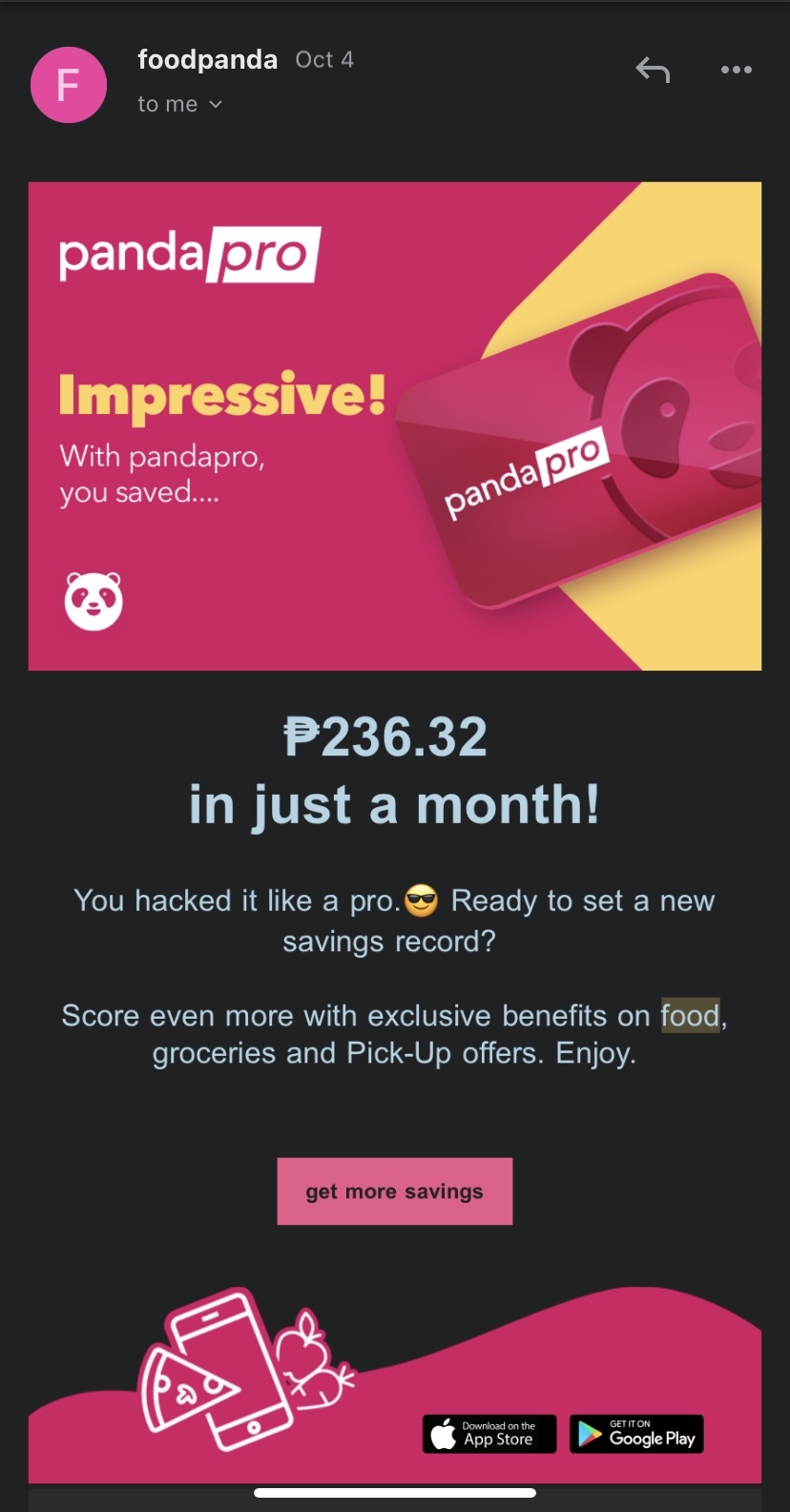 Considering I only paid for less than 50php/month for the subscription, this is still a great deal of savings :)
Overall, if you are a foodie like me but are super conscious with budget and time you can look into these options so you can save the next time you want to order through Foodpanda!
This is definitely a very good app for me! Let me know if you have tried these tips and how much you've saved.
Also, BRB I saw some restaurants that are on 40% off on the app just now. Looks like I'll have something nice for breakfast. 😉
Quick note: I also love their customer service, they have a chat option where you can talk to a live rep and they can immediately help you with your questions/order issues.
Like this post? You can buy me a coffee by clicking on the purple button below to show some support! ☕
You can also follow me for free by putting your email address when you visit my page!
Enjoy this post?

Buy Maxinn Marticio a coffee