Announcing Our First Workshop!
Hi folks! Ruth and Sanyelle have been collaborating on a project that we are SO excited to share with you!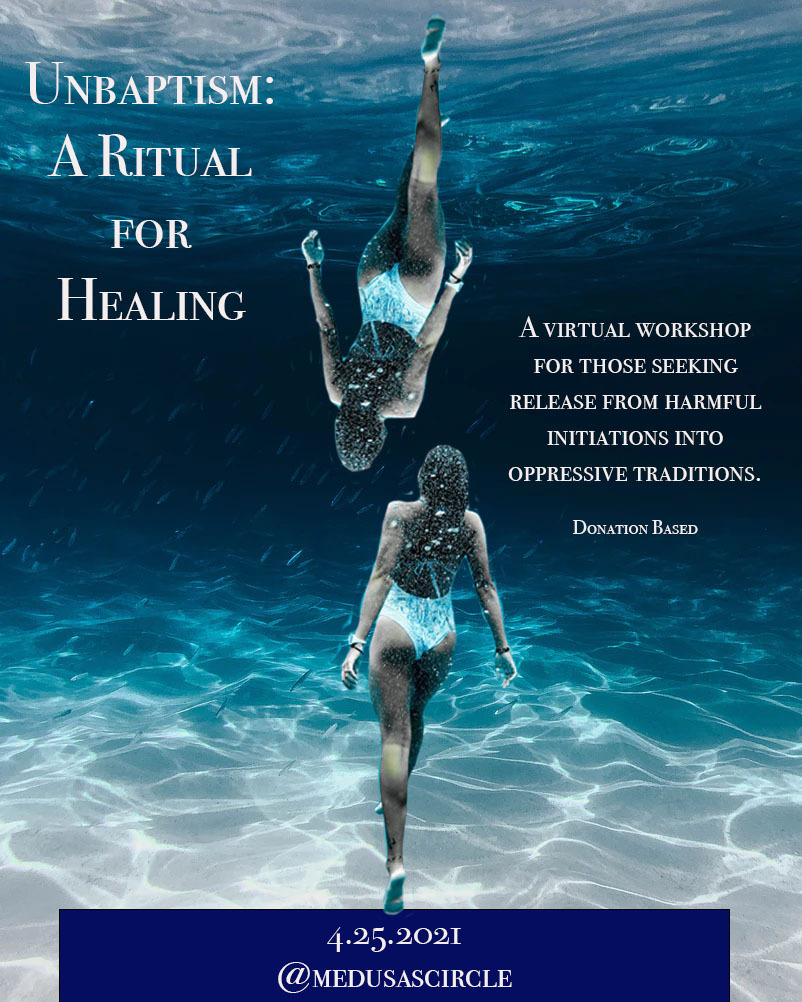 Being the ex-fundie witches that we are, we have created a ritual for folks who want to wash away the washing away of their sins; an Unbaptism!
We understand that a lot of folks who have left fundamental Christianity are not spiritually inclined, and many probably don't practice magic, so we are trying to offer something that everyone can benefit from (if you don't mind being a bystander to the ritualistic sacrifice of a cis white male*).
Unlike the religious fundamentalism we were brainwashed into, we encourage folks to take what works for them, and leave what doesn't! There will be no pressure to participate in anything that you don't want to.
We want to create space for people to energetically/emotionally/mentally distance themselves from their experience with religion. If you are here for the magic, this is an opportunity to undo the initiation into a prior tradition.
We are hosting folks who want to participate via zoom, and the event is donation based, $10 minimum suggested, but not necessary! We do not want money to be barrier for attendance! Donations can be made through our Buy Me a Coffee (just click the support tab for a one time donation). We will be donating 10% of our proceeds to The Loveland Foundation.
*No cis white men will be physically harmed in this ritual.
SIGN UP HERE: https://forms.gle/5aAm5x8nGr8rPeXLA

[Image Description: A person upright and inverted against a background of water, with the text: Unbaptism: A Ritual For Healing. A virtual workshop for those seeking release from harmful initiations into oppressive traditions. Donation based. April 25th, 2021. @medusascircle

Follow us on Instagram at @medusascirlce
Ruth is @svelmotarot
Sanyelle is @mysticofthemissed
Enjoy this post?

Buy Medusa's Circle a spell