Once we arrived in Bariloche, we realized there were so many other cool spots to explore. This area of Argentina is really known for the nature. Amazing rivers, mountains and untouched landscapes, really amazing scenery.
Bariloche has been amazing so far, we have met a bunch of cool people who love travel just as much as we do and we even rented a car with our friend Yoe from the hostel and drove to Villa la Angostoria (which is known for the 7 Lakes tour) and San Carlos de los Andes (which is a very small city with plenty of cool shops and restaurants). This is considered the high season for tourists in Bariloche so things in theses small cities can get a bit crowded and they were.
We left for El Bolson in bus on a Saturday morning and stayed for 2 nights and returned the following Monday. The bus trip was about 2 hours long and we will arrived in El Bolson around mid-day. We stayed in a very nice hostel over looking the beautiful landscape. I am a nature lover and this place delivers nature a cold beer doesn't hurt either.
In El Bolson our days were full of hiking trails and exploring the beautiful Lago Puelo (below) and it's turquoise waters, really the things dreams are made of. I'm that kind of girl who loves to travel to remote places off the beaten path and find amazing pieces of nature and Lago Puelo was that. After we explored the lake, we went back to the main town, enjoyed a nice dinner of tacos and went back to our hostel to sleep. Here are a few beautiful pictures to highlight our trip, thank you so much for your support. Enjoy!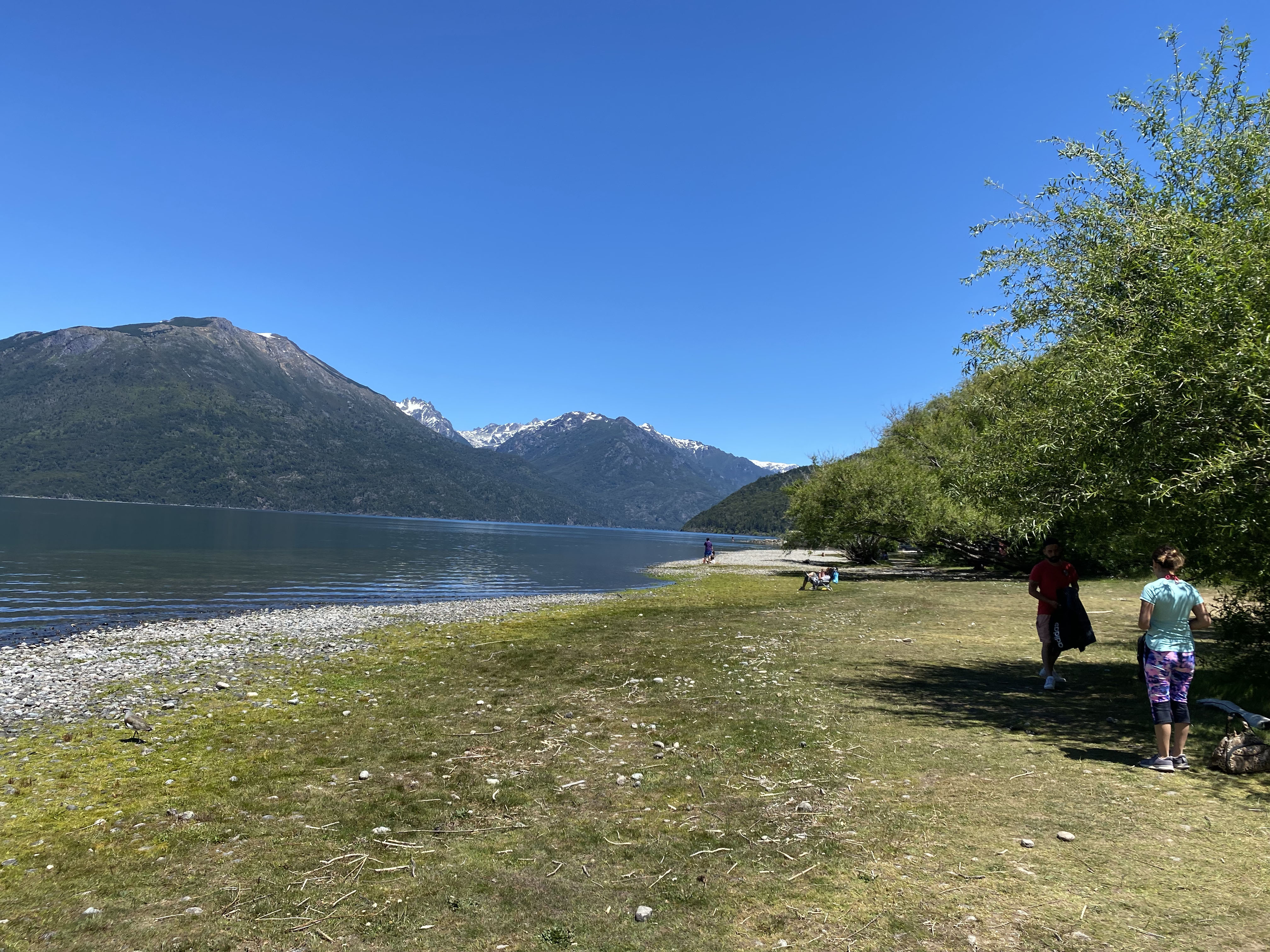 Itinerary:
Saturday December 4th Bariloche -> El Bolson 🚌Depart 9:30 Arrival 11:45
Checkin to Hostel Mirador @?
Sunday December 5th in El Bolson
Monday December 6th Return 🚌 El Bolson -> Bariloche Depart 1:45 Arrival 4:00