Fresh start into a new season!
Now that the Formula 1® season is running, we await the release of the F1® 2021 - The Official Videogame. With the release of the game, the spreadsheet scoreboards by MeistaSoda will be updated with the new tracks, teams and cars of the current Formula 1® season.

% SUMMER SALE OFFER %
All items offered by MeistaSoda are reduced by 30% of it's original price.
Click here to see the offer.
*Limited stock offer.*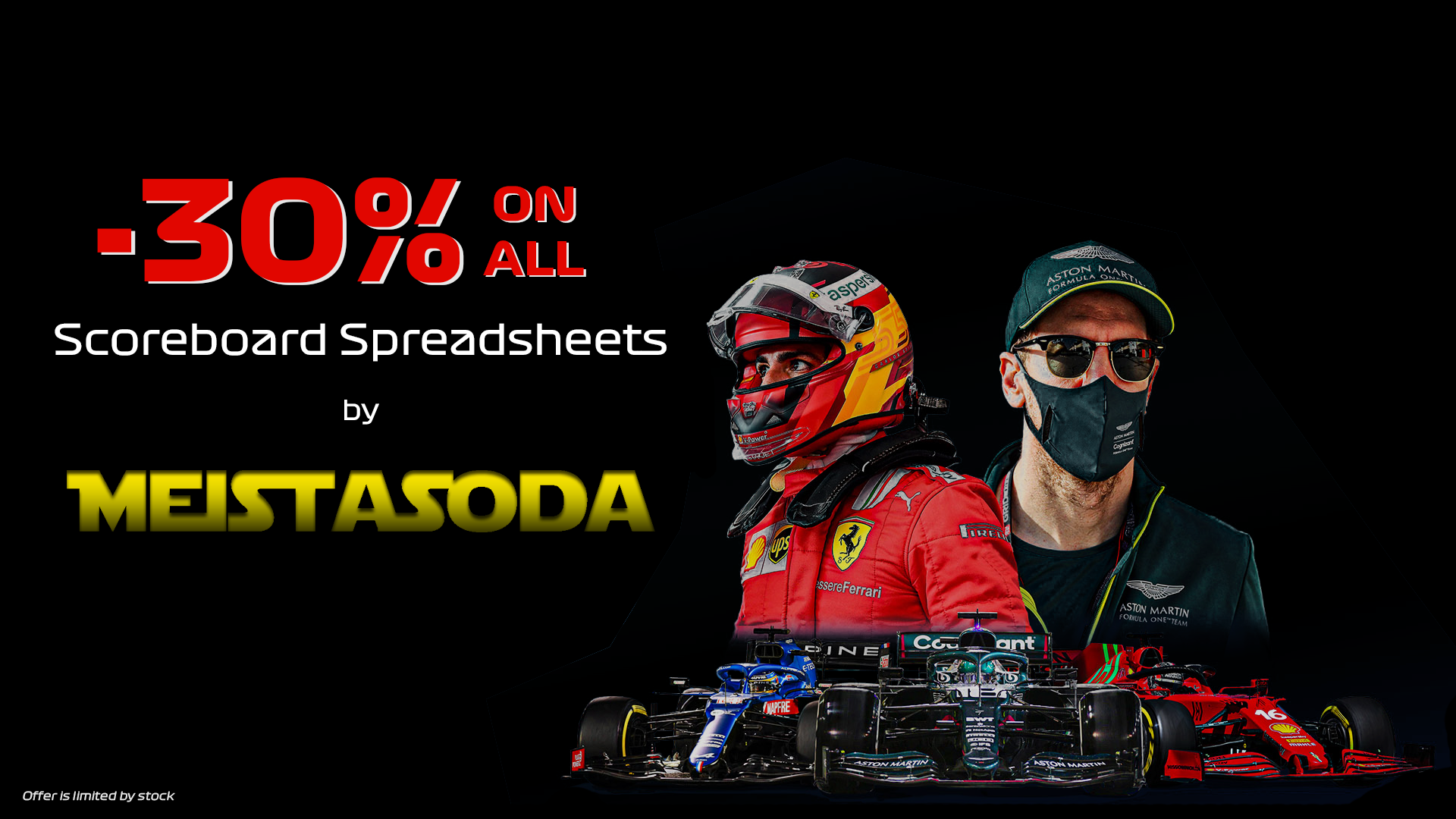 Do you have already a spreadsheet? Then help me out and spread the message, share it with your friends and people who might be interested to support the development of this work.
Enjoy this post?

Buy MeistaSoda a soda