Daisy Under the Moon!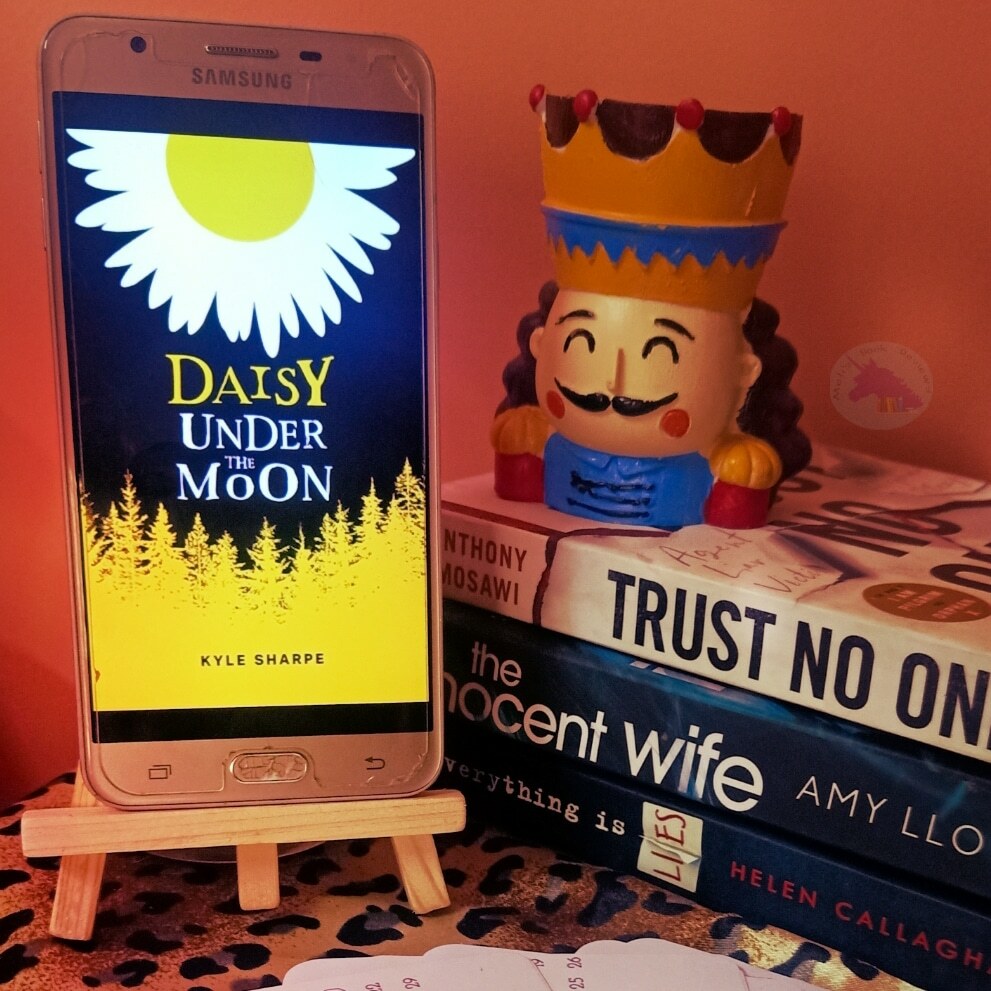 It was a game to us! She always knew I'd go anywhere and do anything for her.
🦄🦄🦄
When twenty-something couple Bryce and Juniper are on route to a romantic getaway, a huge, wolf-like animal darts in front of their car and causes them to crash, injuring Juniper.
A stranger claiming to be a doctor appears and offers to help, bringing them to his secluded property. While Juniper's condition seems to mysteriously worsen day after day, Bryce becomes entranced by his host's sensual artist wife, and intrigue leads to obsession.
As the couple's stay drags on, the forest surrounding them begins to reveal something sinister about their hosts. The longer Bryce and Juniper stay, the more their relationship and even their lives will be threatened. But how does one break away when physically and emotionally compromised?
🦄🦄🦄
Daisy Under the Moon is a psychological supernatural novel by Kyle Sharpe that takes a very horrific but absolutely satisfying turn. The book has it focus on both plot and character development because one, we get an eventful rollercoaster of twists, turns and emotions. Two, it's a story mainly focused on Bryce and his interactions with Daisy and while he starts off as a headstrong character who didn't seem all that bad, with every page turned it became harder to like him and that was the beauty of this book. While everything seems sharp and clean on the surface, nothing is as it seems with any of these characters and although I would hve preferred the big 'reveal' to be dragged on a bit more, I enjoyed it a lot.
The writing style of the book sucks you in and even though I did find certain parts a little bit 'ick' it added so much of substance to the story and gave it more depth. This a book that's over 200 pages, but i finished it in a matter of hours because I couldn't put it down and I would highly recommend it to anyone who loves supernatural books.
Also, the ending makes me wonder if we are going to get a book 2?
🦄🦄🦄
Rated 8.5/10
Melina L.
Enjoy this post?

Buy melisreviews a book