Gift Of Life by Ashwini Shenoy!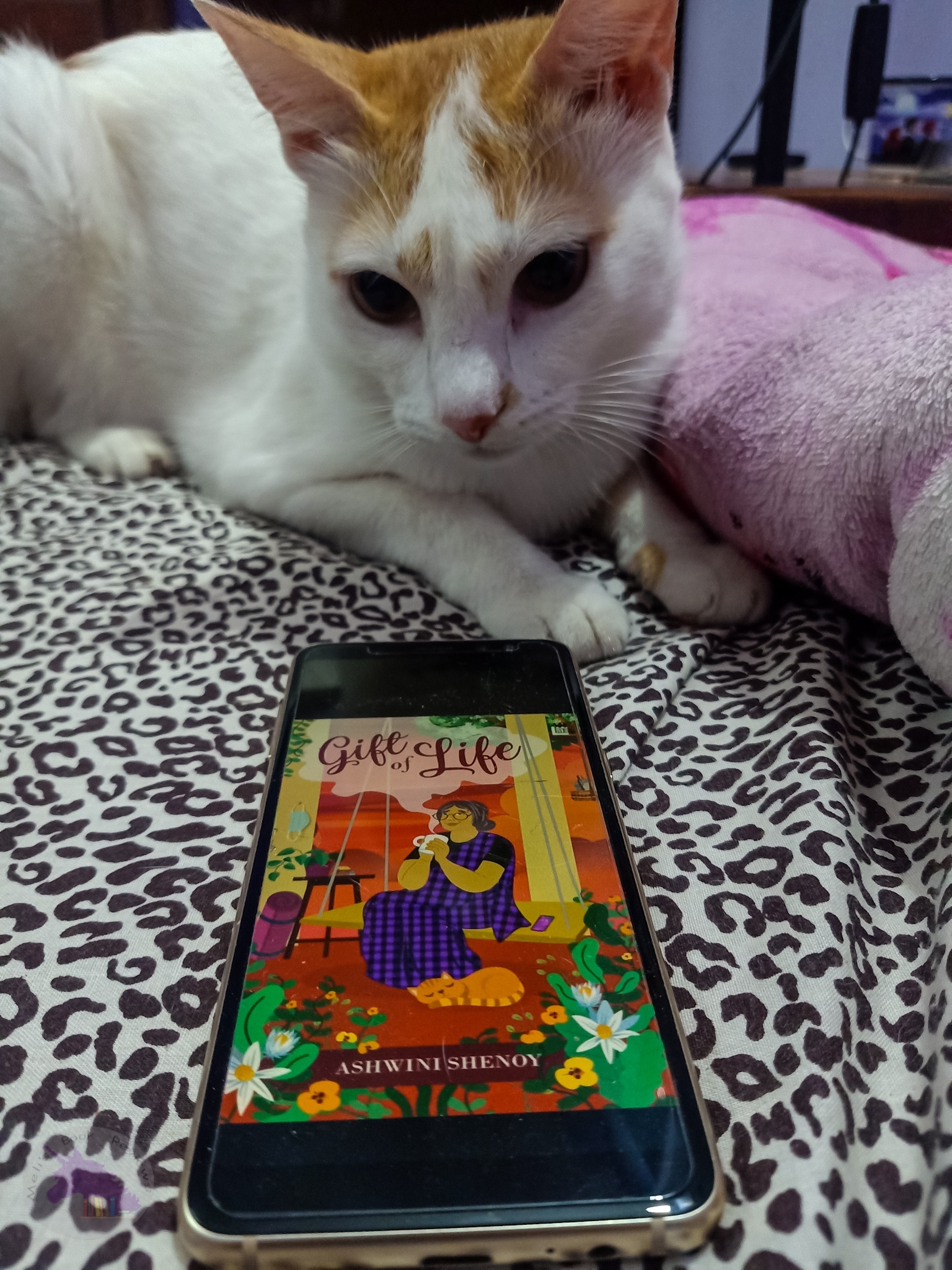 Life is unfair. But there is nothing we can do about it. We can only live to the best of our ability. The delusion that life ought to be fair makes leading a happy life that much harder.
🦄🦄🦄
A seventy-year-old women, living alone in the small coastal town of Perdur. She is simple and relatable. Yet there is something bold and impressive about the way she lives her life alone, refusing to depend on anyone.
Carrying the burden of a tragic past, Shyamala believes that the only way she can survive is to follow a routine that allows her to spend most of her time outside the house that is a constant reminder of the past. For years this routine is her anchor. But what happens when the whole world is confronted by a challenge that halts normal life and Shyamala is confined to the house that screams of everything she has lost? Does she surrender to her fate, or does she fight back and rediscover herself?
🦄🦄🦄
Gift Of Life by Ashwini Shenoy takes places during the 2020 lockdown and shows how Shyamala deals with it while trying to face her own demons. This is one of the stories where the author knows how to tell a beautiful tale without the need of embellishments. It's pure at heart and tackles a lot of the things we faced during the pandemic and when we read the story through the eyes of Shyamala, we see that while she seems to be living a normal life, the pandemic slowly started to open her up and reveal her in a different light given the new circumstances as it did for many of us. The pandemic effected us all in different ways and we aren't the same people who we were in the beginning of 2020. This book is a reflection of that and it's beautifully written while still being emotional.
🦄🦄🦄
9/10
Melina L.
Enjoy this post?

Buy melisreviews a book