About Me: Please Help with My Coffee & Cake Habit
It might sound cliché, but ever since I was a child I wanted to be a writer. Back then, the chances of ever making it were vanishingly small. I felt guilty about thinking about exploring it beyond merely a hobby, to wave short stories under the noses of friends and family and get the best compliment a hobbyist could expect.
"That's nice."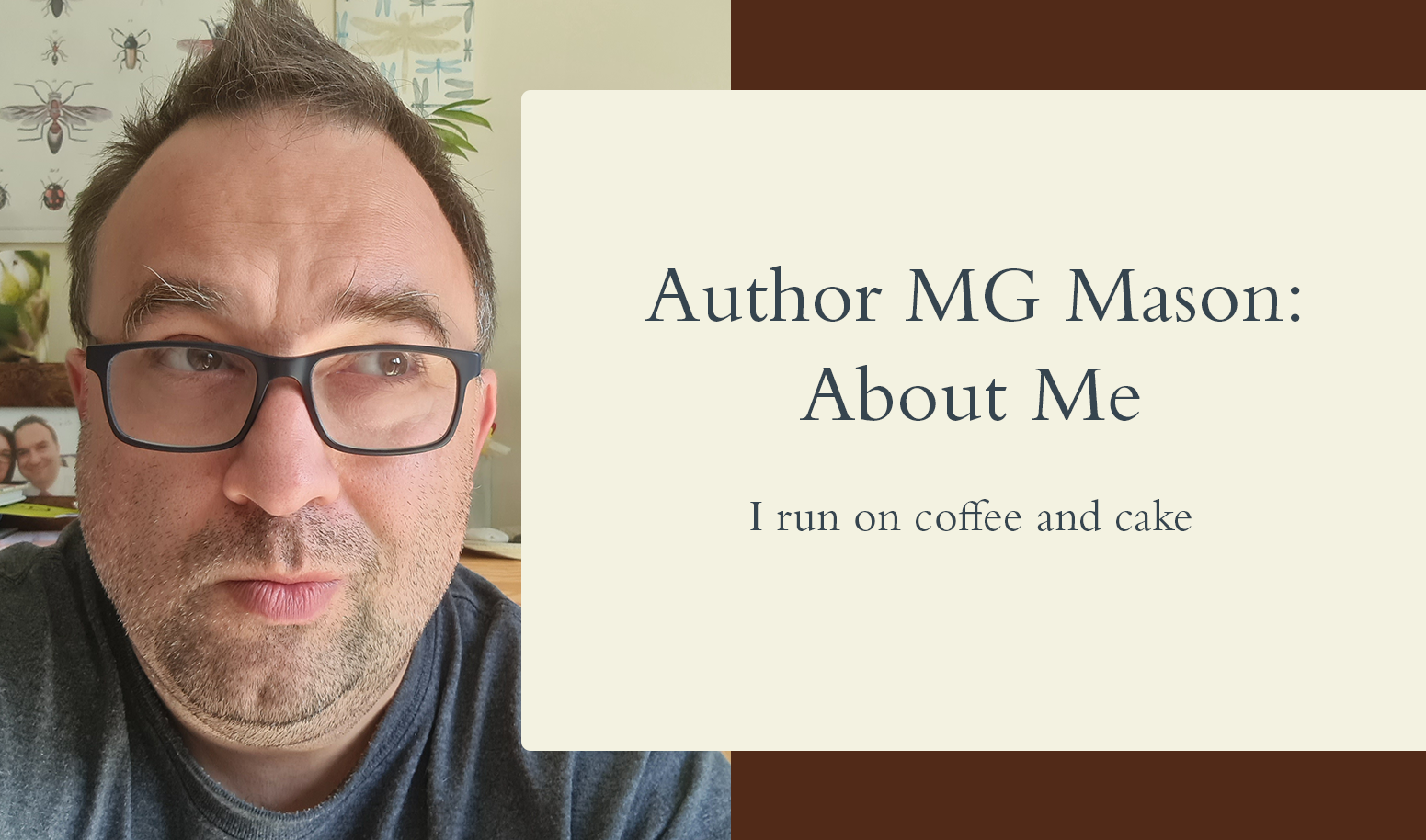 These days, fiction is an outlet for my perception of the world and events in my own life. Not always, but enough to know it's a key form of my self-expression. I've also recently come to realise that when I've gone long periods without a fiction project, I feel diminished mentally. Writing has helped me through some of the most difficult times in my life and it no doubt will do so again.

Current Projects
Studio Salmonweird (book 3 in the series) takes us to the village converted into a recording studio with Superpowered Vigilantes: Reunite! Guesthouse Guru and Killed in Kernow all filing in the area

Spooky Salmonweird short stories which appear on BMAC monthly

The Forever City a steampunk zombie horror I first conceptualised in 2011

Buy Me A Coffee: What's in it for you?
I'm glad you asked!
Contributors: If you contribute just £5 (about $8USD) you can access all the fiction I post here, now, and forever.
Members: All short stories plus all other blog posts which includes outtakes, sneak peeks, discussion articles, and even discounts on Extras.
Thank you for your support.
Matt
Enjoy this post?

Buy Matt Mason a coffee and cake