Pictures from a morning tour
Here are some pictures to go along with the audio tour podcast posted today.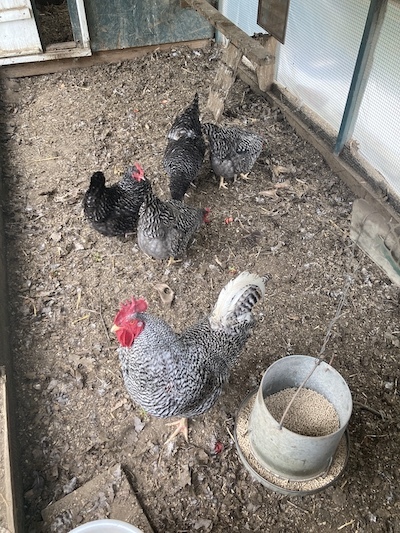 Some of the chickens in the run, enjoying a morning treat of strawberry tops.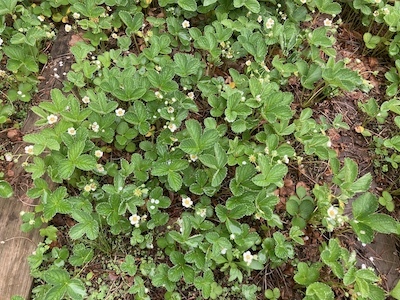 Lots of flowers on the strawberries. Got to protect them, as the critters will be after them.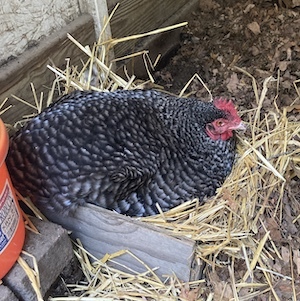 My brooding hen on her 'maternity ward' nest (down at ground level so the chicks can go in and out.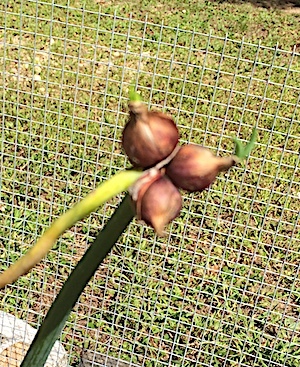 Onion 'sets' atop a Walking Onion last year. By this point, they've developed papery skins that are a nuisance to remove, given their size and number. Sorry the pic is blurry. The camera wanted to focus on the mesh fence (to keep the chickens from scratching everything up).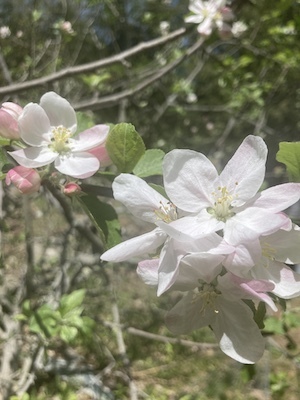 The apple blossoms.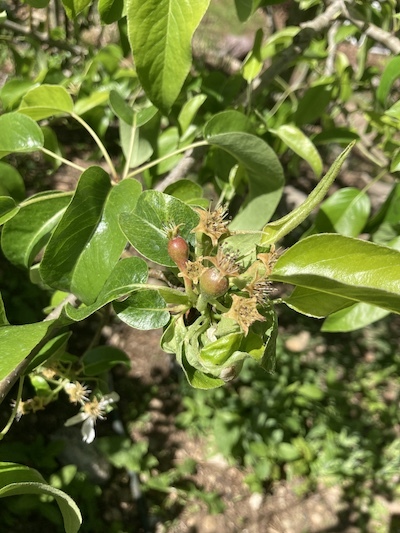 The pears are past blossom stage. It's good to see some baby pears developing.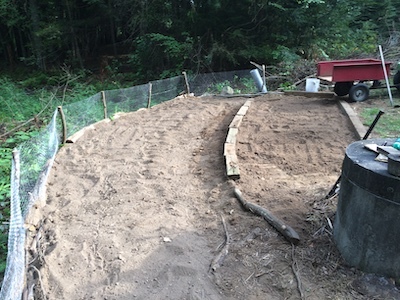 The low garden, as first tilled up a couple of years ago. The swamp pond is to the left. The well top is on the right. The hand pump just out of view atop the well.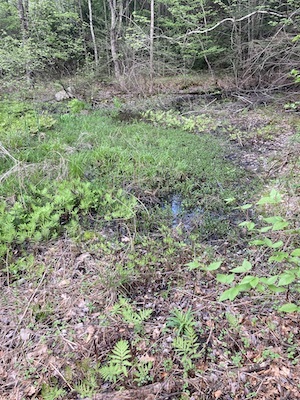 The swamp-pond as viewed from the low garden. There's usually standing water amid the vegetation but only a few inches deep. Not an easy water source to get at.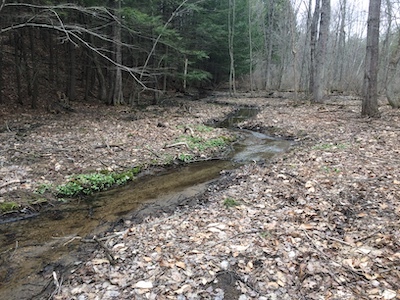 The little stream. The potential pond location is behind me (the camera). The stream turns right after the tall maple trees on the right. That's where the swamp-pond starts.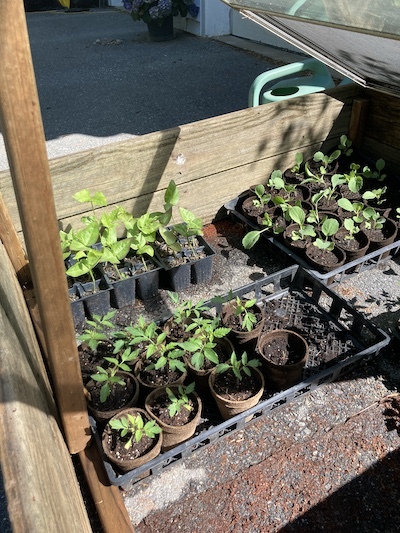 My cold frame, open for some ventilation. Cowpeas on the left. Cabbages on the right. Some of the tomatoes in front. Others out of camera range. All started from seed indoors.
Enjoy this post?

Buy Mic Roland a coffee