Reluctant Snow Chickens
Yesterday, we got six inches of fluffy snow. Overnight temps were in the single digits, so it stayed fluffy and easy to shovel new paths to the coop. The sun came out today, so I thought I'd see how the chickens felt about a little outdoors time. Typically, they're not so keen on walking on snow after the first couple of snows. Understandable enough, what with being barefoot and all. But, later in the winter, cabin fever outweighs bare feet and they'll venture out. Their "world" is pretty small in winter -- just the paths I've shoveled for getting to and from the coops -- but it's better than being penned up all day.
After opening the door today, the hens each took a turn at standing on the threshold of their run door and looking at the white fluff. None of them wanted to step out into it.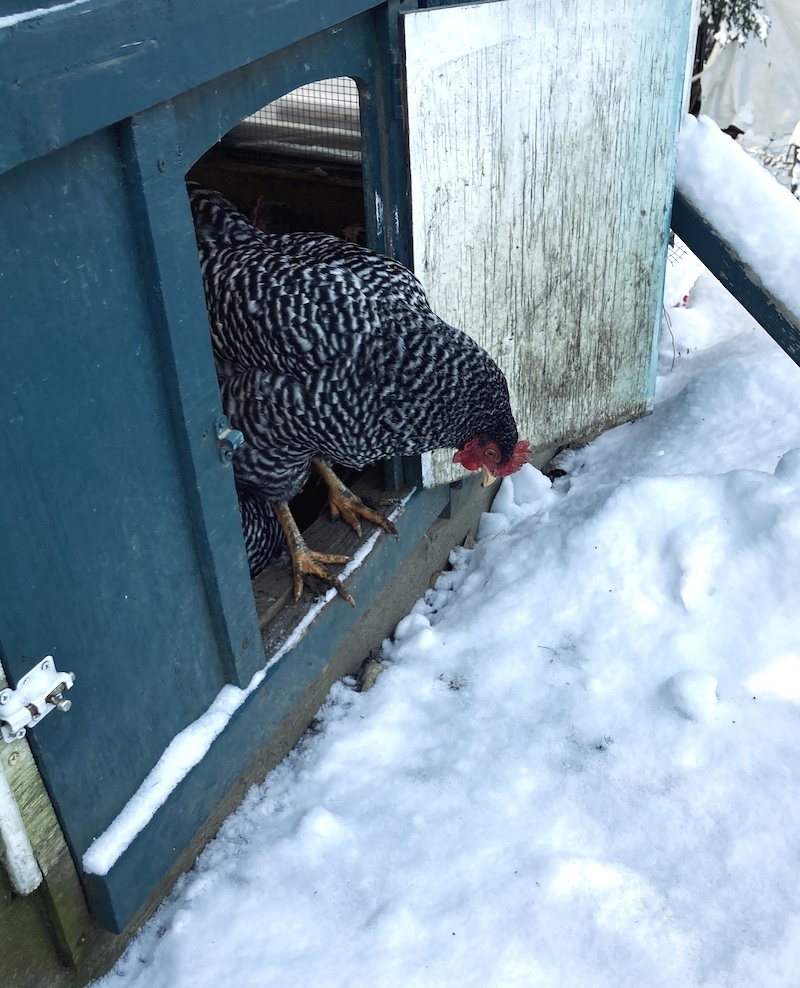 After several minutes of the hens' dithering in the door, the rooster decided he need to go first and show them how it's done. He barged right out and looked back, as if to encourage the hens that it wasn't so bad. He even walked up to the bend in the shoveled path. But, the hens were unconvinced.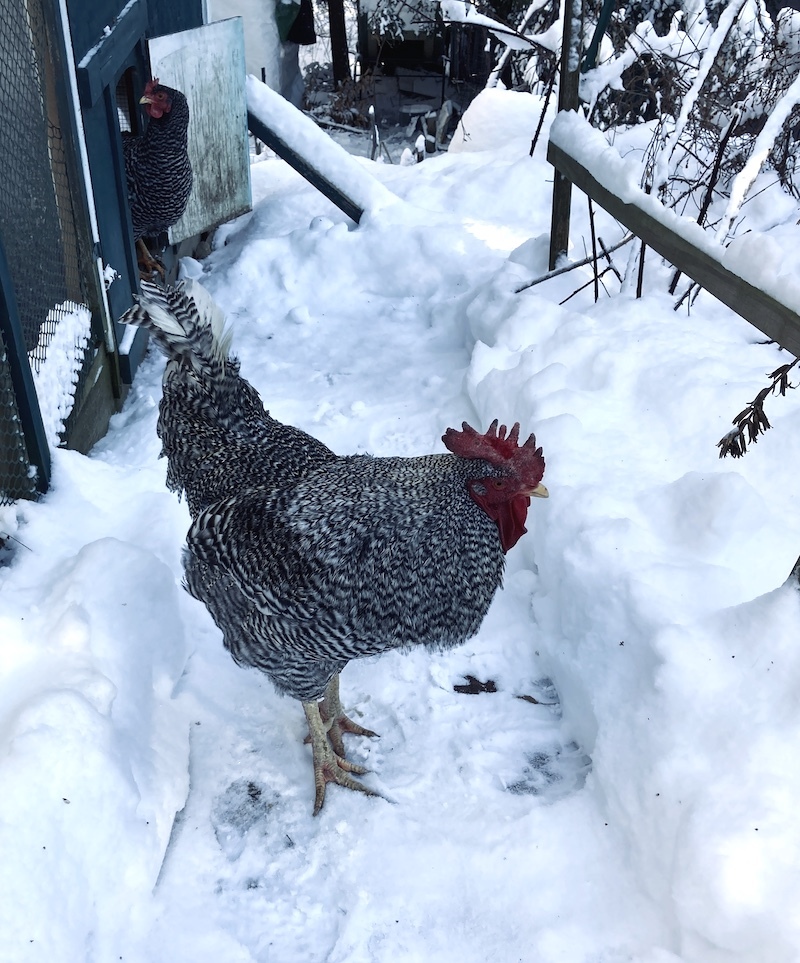 He went back in. None of them have ventured out since. Oh well. By the end of January, they may be willing to endure cold feet for a little freedom.
---
Enjoy this post?

Buy Mic Roland a coffee