Why a coaching membership
Imagine a membership where you got coaching calls and that's it?
I've been thinking lately about the coaching industry and memberships.
Too often in order to work with a coach, you need to be locked into a weekly commitment. 3, 6, or 12 months are popular.
As a coach, I offer these packages that are more inclusive as well. But what about the person who is looking for spot coaching? Or even just accountability coaching?
That's why I created a monthly coaching membership.
Pay month to month or commit to a year and get two months free.
30 minute calls or 60 minutes...you choose.
No fluff. Just calls.
Action orientated, no strategy necessary.
Join today before the spots are gone (or the price goes up!)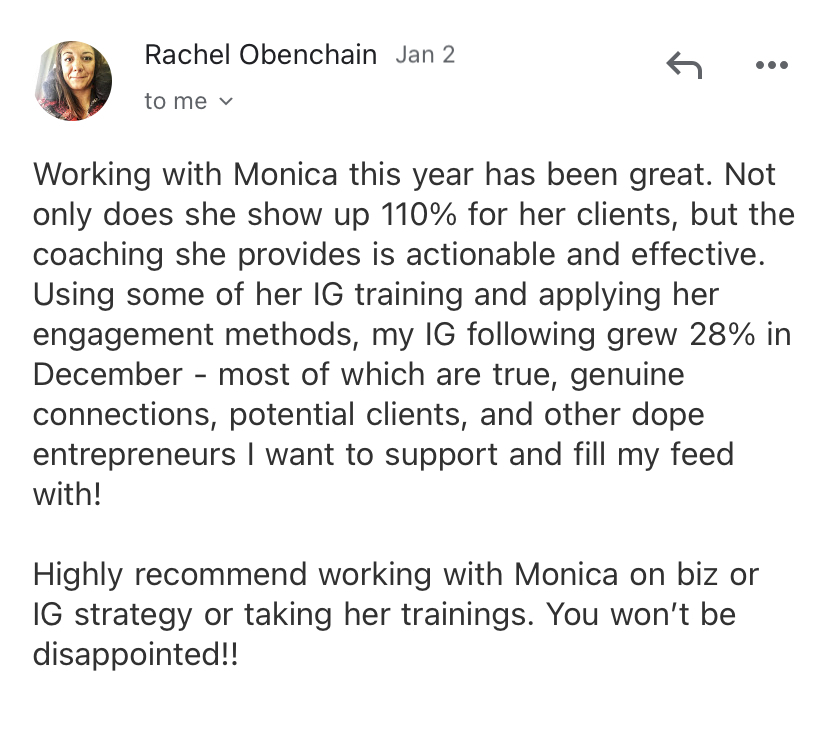 Enjoy this post?

Buy monicamonfre a coffee