Wondering how to make your IG bio convert?
7 seconds.
That's how long you have to convert someone on your Instagram profile.
Check out my latest blog on how to revamp your IG bio today:
https://www.monicamonfre.com/blog/write-an-instagram-bio-that-converts-to-dollars-stat
Ready for your own IG bio edit? Support by buying me a coffee (or 3) and drop your IG in the comment! I will send over my edits.
xo, monica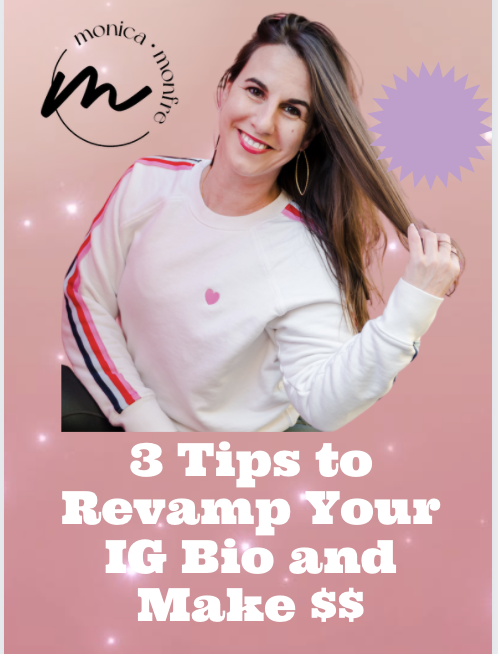 Enjoy this post?

Buy monicamonfre a coffee