Climbing Mount Kazbegi (16,516 ft)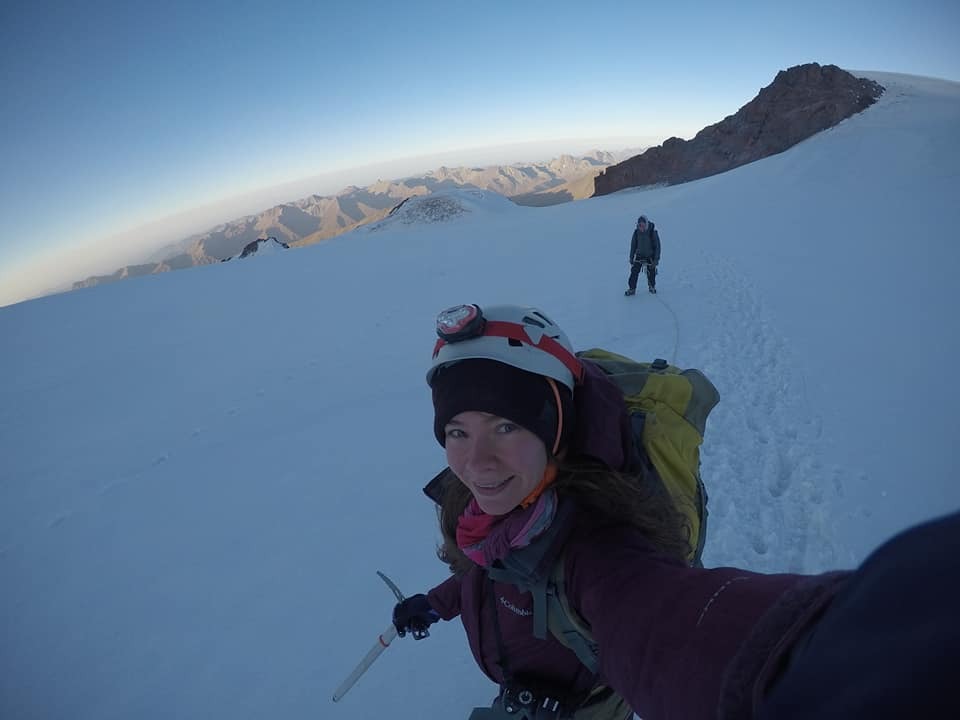 Last year I climbed Mount Kazbegi (5054m).
The ascent took three days. On the first day me and my partners climbed from the town of Stepatsminda to the meteorological station, which now serves as an alpine camp. During the day we gained two thousand meters in height. Before, I could not imagine that I was capable of such a thing.
I spent the next day at the camp for the better acclimatisation. Everything was going smooth — no headache, no breathing problems. In the middle of the day, I walked to the chapel, located at an altitude of 4000 meters. Somewhere nearby there is a cave where monks used to live.
Summit day started at three o'clock in the morning. It was incredibly cold. Since the ascent was planned spontaneously, literally in a day, I did not have the appropriate equipment. Wrapped up in a dozen layers and an autumn Columbia windbreaker. The most hellish cold begins at about 4 in the morning, and ends with the first rays of the sun.
Sunrise in the mountains is a special moment. Yes, a new day is being born and all that, but for me it still symbolizes the end of the terrible dark Nothing. During the night we managed to climb high enough - the Caucasus Mountains were at a glance. Deep, mysterious crevasses were left behind.
Our team reached the top of Kazbegi at 10:10 am. Perfect weather for the summit day: not even a little cloud on the sky! I could see beautiful Elbrus mountain on the Russian side of the mountain range.
I got way too hot on the top, because snow was reflecting the sun. I took off my winter clothes, and walked back only in T-shirt. Sun was not just hot, it burned like napalm.
Workers of the alpine camp were already waiting for alpinists with tea and cookies. Such a nice treat after 13 hours hike!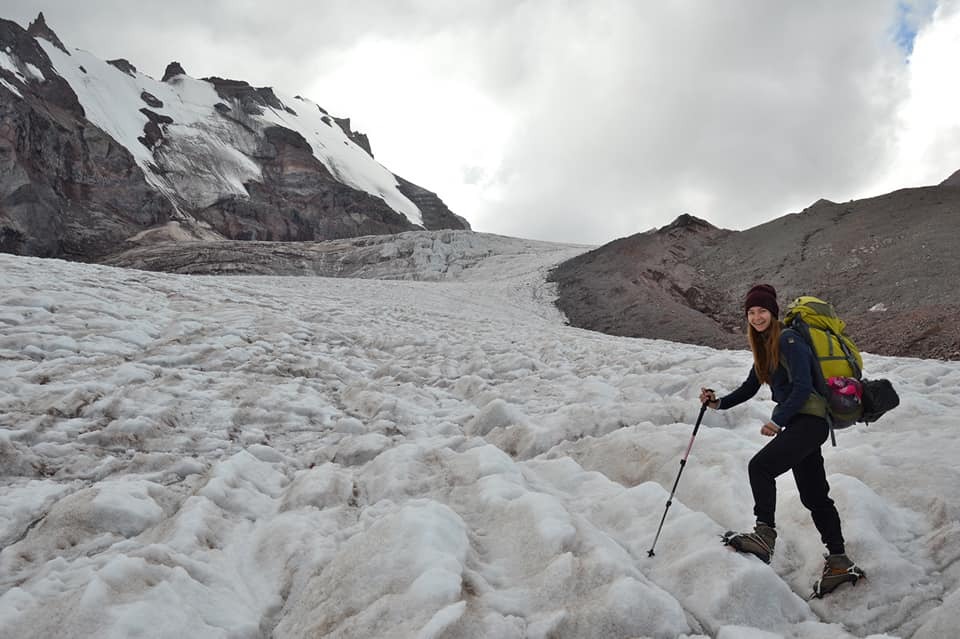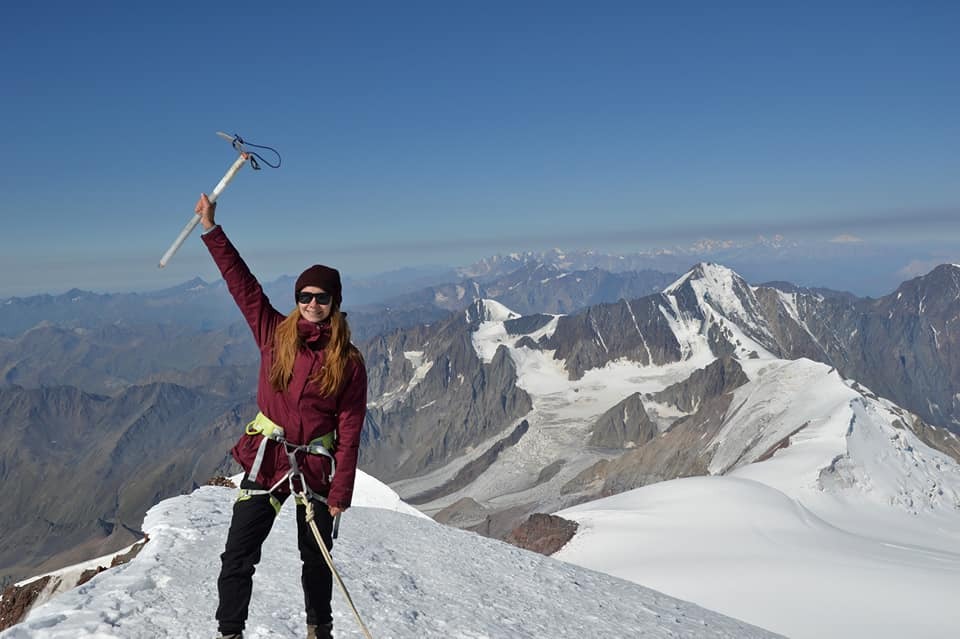 Enjoy this post?

Buy motohorek a coffee