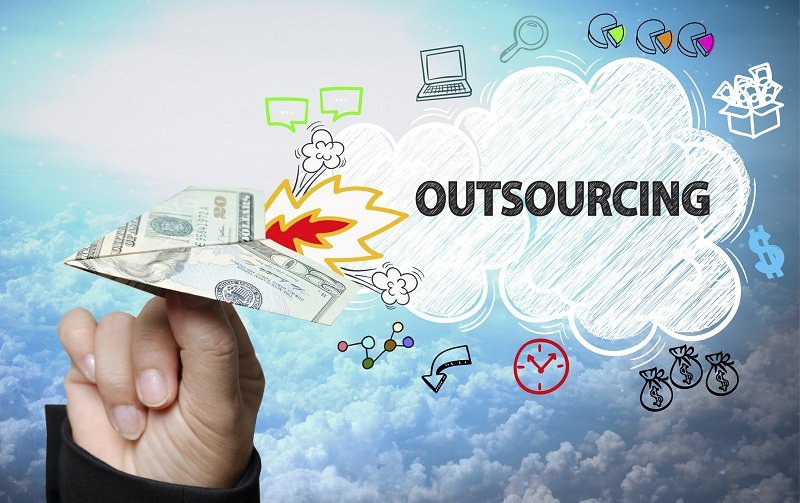 The value of software development outsourcing (IT) is expected to exceed $413.72 billion by the end of 2021, according to Statista. Global companies are leveraging the benefits of outsourcing software development services to thrive as it has the capabilities to steer your business towards success. The practice of outsourcing is rapidly rising in demand and popularity by all kinds of businesses around the globe since the Pandemic; as it is much cheaper than in-house development. Plus the benefits of outsourcing software development are twofold, all you have to do is understand how it works.
Some Advantages of Outsourcing Software Development
Outsourcing software development is cost-effective. You can save costs otherwise spent on technology and infrastructure.

It allows companies to hire the right skill set without having to compromise on the quality of work.

Recruiting and interviewing candidates is cumbersome, whereas outsourcing saves time otherwise spent on daunting hiring processes.

It brings in more efficiency and productivity which are important for the project's success.
Now the question is what is the best way to outsource software application development? And the answer is very simple. You need to have a step by step strategy. Now the strategy should define your goals, where to outsource software development from, research on the top outsourcing companies, contact them about your project, explain what you are looking for. After both the parties are on the same page make it official by signing the contract.
Now, there are some pitfalls, which you as a customer seeking out software development outsourcing, should avoid.
Pitfalls to Avoid When Outsourcing Software Development
Choosing the wrong Outsourcing Software Development Company
There are several outsourcing companies available out there who can get the job done but choosing the right company can be difficult. You will have a pool of companies with proven work experience and credible teams but be wise in choosing the one that best serves your interest. You don't have to necessarily settle for a lower bidder, quality of work should be your number one priority.
Communication Gap and Cultural Differences
Along with the benefits, the risks of outsourcing software development are numerous. One of which is the communication gap. Since you can outsource from anywhere in the world, different time zones, cultural differences and varying languages can become a problem. Therefore it's important to maintain proper channels of communication along with the schedule that works for both parties to ensure the smooth delivery of the project.
Lack of Project Scope and Goals
Determining the scope of the project is crucial for a truly successful and long-term partnership. If you have no idea what you need, when you need it, what are your goals, and your expectations, the outsourcing company will not be able to deliver on time. Decide on the scope of the project and both short term and long term goals beforehand.
Data Security Plans for Data Protection
Data privacy and security is becoming increasingly important for businesses. Before outsourcing your work, or sharing requirements with the partner company, it is important to sign a confidentiality contract that lists down all the data security protocols. Also, hire a company that has strict security procedures in place and is willing to protect sensitive client information.
Lack of Your Own Development Team
Companies usually outsource due to the lack of their own development team in-house. They delegate bigger projects to outsourcing companies as they lack the resources and it makes sense. But still, you should have some knowledge of the tasks you are outsourcing and be able to make decisions. Outsourcing companies give the best possible approaches but you should know what they are about and should have basic technical skills to monitor the work.
Outsourcing a Software Development Company can be beneficial for your business if done the right way. On the other hand, the right outsourcing company is the one that aligns itself with your vision and is willing to maintain a good working relationship. Dedicated outsourcing development services can ensure faster and cost-effective development of your project. So weigh down, both the advantages and disadvantages of software development outsourcing and proceed with caution.