Advanced Search: Discover new tracks by genre, key or BPM
I've had a few people recently reach out wanting to be able to search by BPM, key, or genre. I've today added this, with you now being able to discover new tracks with ease.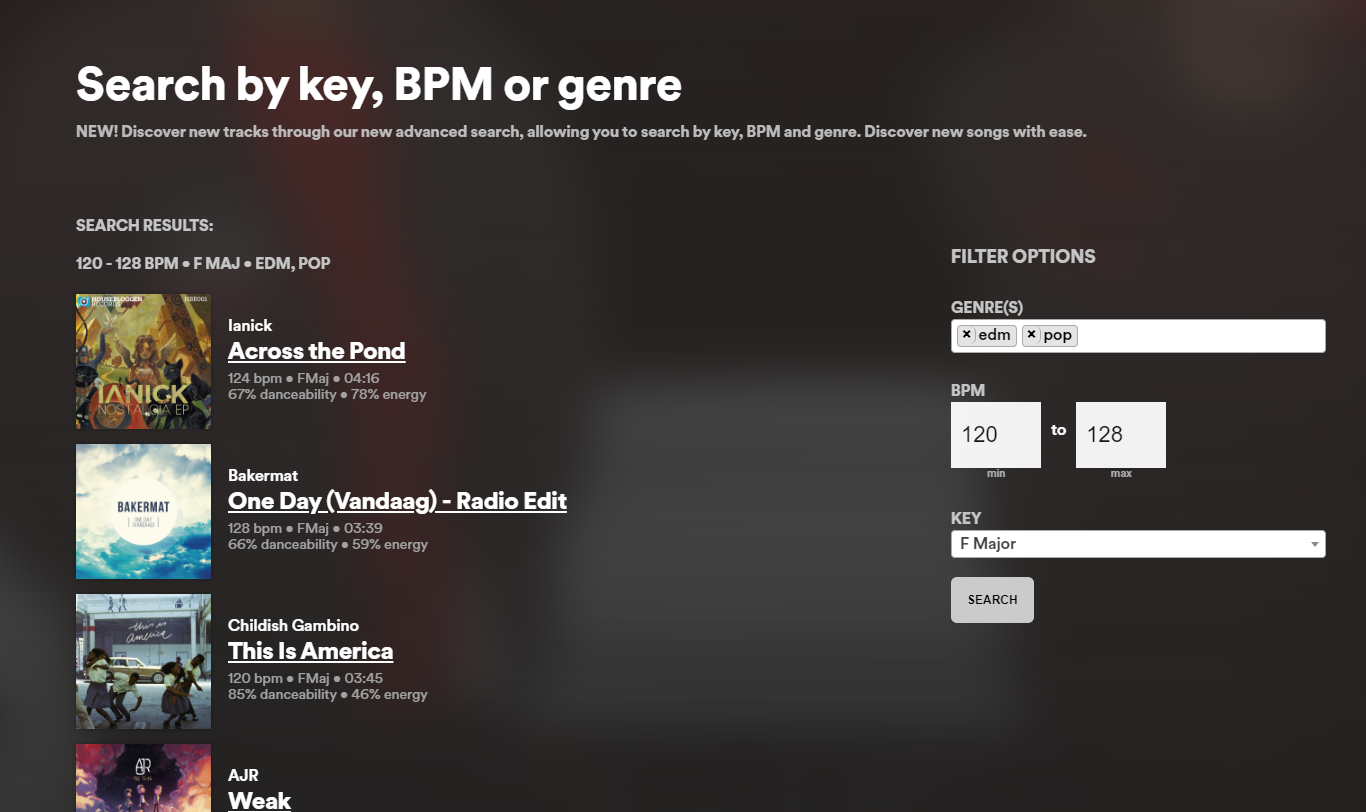 This is a new feature, so feel free to reach out on Facebook Messenger if you have any feedback or any other features you would like added.
Enjoy this post?

Buy Luke a coffee