Hey there!
I have launched a new feature today which allows you to easily analyse an album or Spotify playlist with ease.
Previously you would have to click into each track to see the BPM and key of each track in an album or playlist. Now you can see all tracks and their key/bpm on the playlist/album overview.
If you would like to analyse your own playlist:
Open Spotify

Right-click on a playlist

Click Share

Click "Copy Spotify URI"

Go to Musicstax Search

Paste the Spotify URI into the search bar and click enter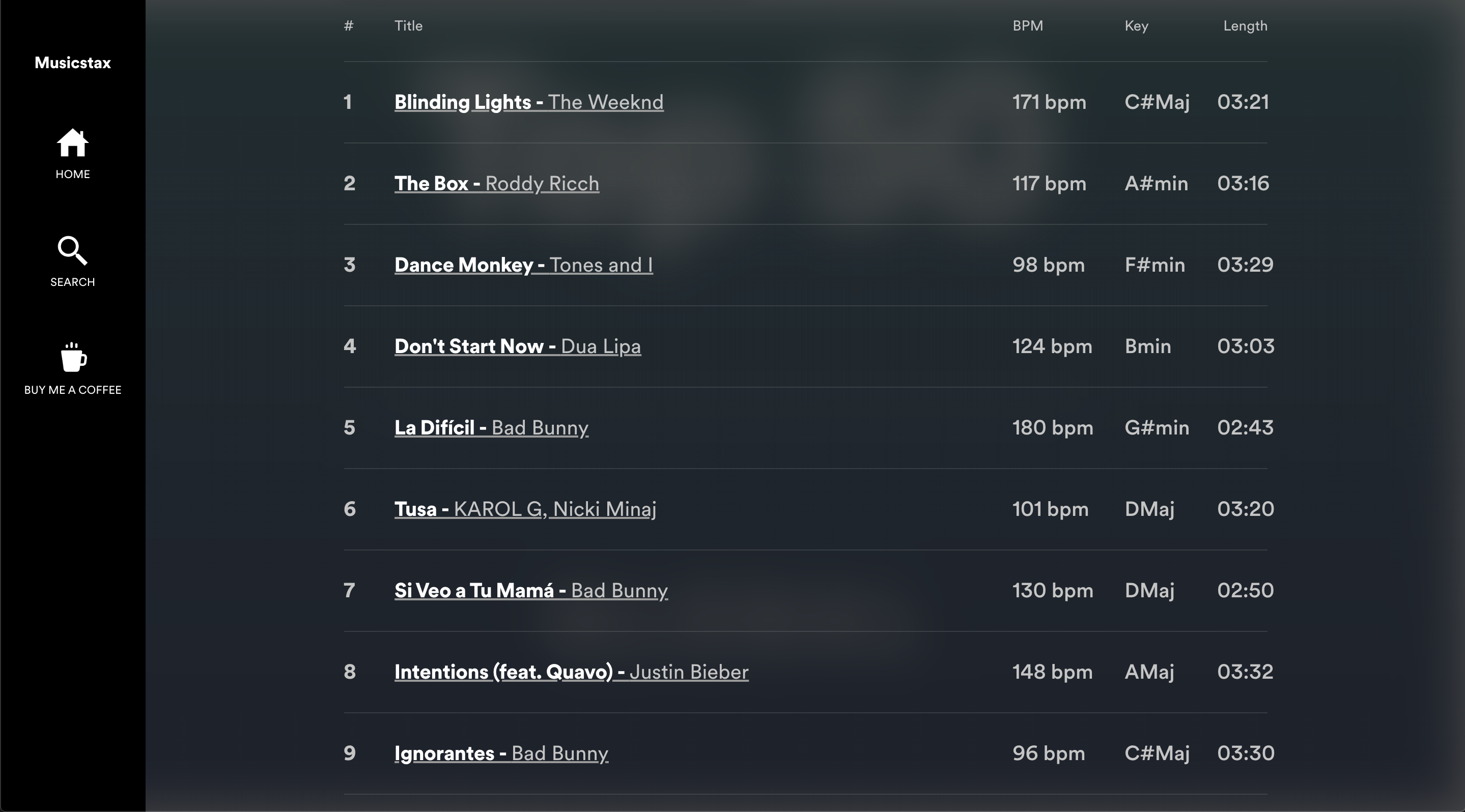 Enjoy!