The Ho Lin Venture (PDF Download)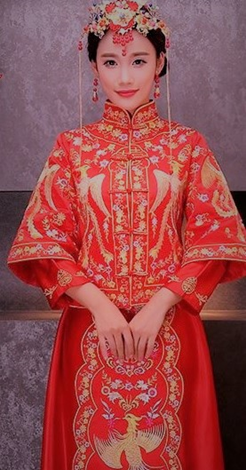 This stirring adult novel is available for purchase and download in its entirety, for your reading pleasure:
https://www.buymeacoffee.com/nadinecrabtree/extras
SYNOPSIS:
An elderly farmer (James O'Connor) dies. His Will directs that the senior partner of his Solicitors in Longford try to right the wrongs carried out by his forebears from the 1850's. This sets said solicitor on course to deal with this baffling case.
He travels to Australia and is immediately caught up in the vicissitudes of the 1850's Gold Rush where James O'Connor staked a valid gold lease in 1852. He is beaten up after a night at a pub and left for dead. A Chinese girl finds him in the road, takes him to her tent and helps his recovery. The story winds and wallows in disaster, death, not to mention the language and characters who people this tome.
Please enjoy and thank you for reading my work.
EXCERPT:
Following our evening meal, Mrs Molloy went off to prepare the spare room at her cottage while Lauren and I went back to the office. We began an inventory of the personal papers and other finds.

"These are quite lovely". Lauren handed me one of the boxes holding matching ruby earrings and a necklace. "I bet they're worth quite a bit. They look oriental don't they?"

"The setting is most unusual." I agreed, looking at the deep crimson stones.

Lauren held one of the earrings up to her ear. The diamonds and rubies flashed brilliantly in the light before she returned it to its box. Lauren chose another of the little containers. "Oh my God." Her astonishment made me spin around. "Look at this Finbar and it's still got a message in it." She held up a green silk covered purse within the folds of which sat a magnificent deep green emerald with large diamonds either side. "I wonder who wore it." Lauren removed the piece of paper and opened it carefully. "Oh my God, listen to this Finbar.... 'To my dearest love Xi for bravely marrying a wicked Irishman. Did I not tell ye that one day I would shower ye with the diamonds, rubies, emeralds and pearls? Precious love my sweet Xi, your loving James December 1853."

I picked up the ring and held it aloft allowing the light to catch the emerald that sent shock waves of green and sparkling rainbows around the room. "He must have loved Xi so very much, I wonder who the O'Connor family were, as it seems to me that prior to this original James O'Connor making his fortune, they were not wealthy people. I wonder how he made his wealth for wealth he must have made to be able to purchase these gems."

Lauren replaced the folded paper, then the ring and tied up the silken purse. She pulled at the last box and opened that. Inside lay a long string of baroque pearls so pink and lustrous they shone with life. "My goodness I have never seen the like." Lauren removed them and handed them to me. I knew my wife Roisin would have loved such beauty, for pearls were her favourite adornment.
Enjoy this post?

Buy Nadine Crabtree a coffee