One month later... Top 40 on top.gg!
Shortly after one month release anniversary and limited character (Teuchi - Ichiraku Ramen) giveaway on the official Discord server, Naruto Botto became the 38th most voted bot on top.gg!
Rating of 4.8⭐

Over 3000 servers with more than 150.000 users in one month!
New ninjas, Tailed Beasts and interactive fishing system!

Experienced community of over 1000 players on the Official Discord Server to guide curious newcomers!
Naruto Botto - https://top.gg/bot/770100332998295572
Official Discord Server - https://top.gg/servers/769954535426490399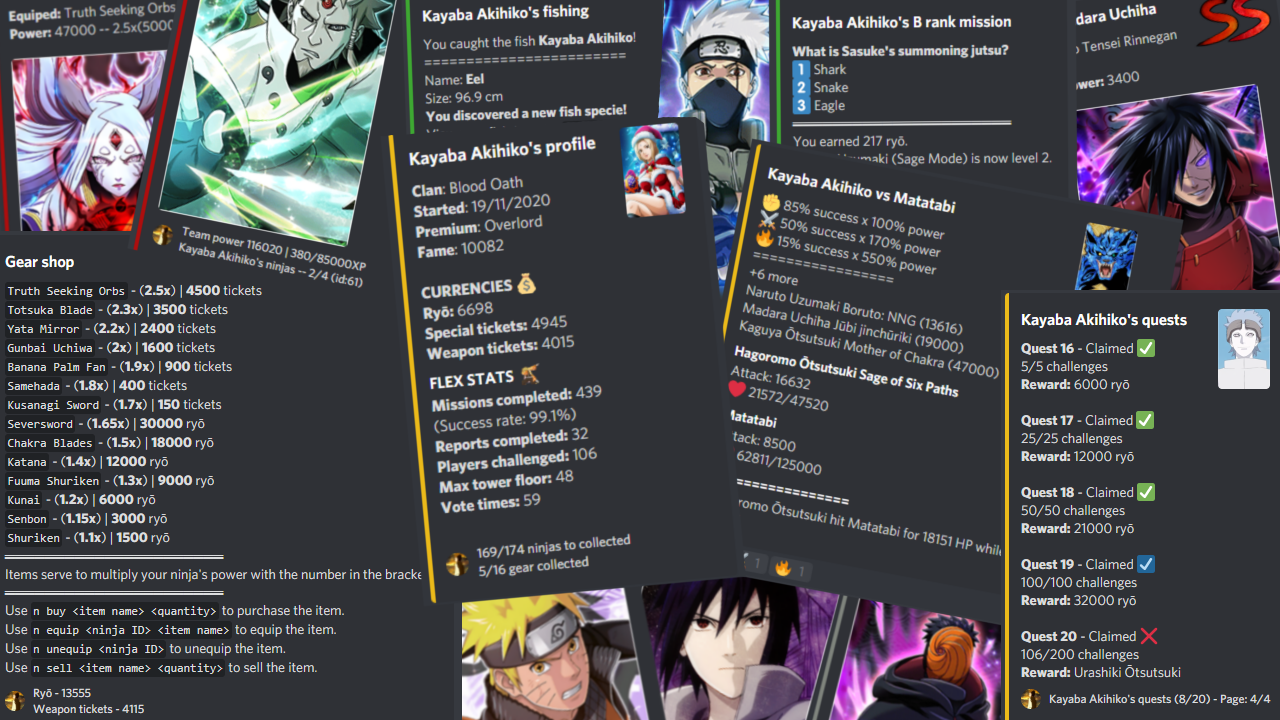 Enjoy this post?

Buy Naruto Botto a ichiraku ramen