From Natalie from Ukraine.
Friends, hello.
I haven't posted anything about myself in a long time. I'll tell you how I'm doing. I am expecting a baby. Only a few weeks left and I will hold my son in my arms. The war continues and recently I was hospitalized due to shelling. Doctors helped my baby not to be born prematurely. The threat has passed and I am home again. But even at home every day I struggle to survive. You probably know that today Ukrainians live in a state of long-term emergency. Every day we are freezing without heating, we are left without electricity for half a day, we are in conditions where the telephone and the Internet do not work. We seem to have fallen into the stone age and this happens to us every day. We don't know when it will end. Currently, I am no longer working at school due to pregnancy. Social benefits are currently not a priority budget item in Ukraine, unlike military financing. So I'm in a tight spot again and I'm counting on your donations. If you buy me coffee through this site, the money will go towards food and wood to heat my house.
If I can be of service to you by doing anything for your guitar lessons, please let me know. It is extremely difficult for me to do regular lessons due to the lack of communication and electricity. But I could help you with something, thanking you for your donation.
The photo shows snowflakes that I tied with threads when I was in the hospital. I felt like decorating my room.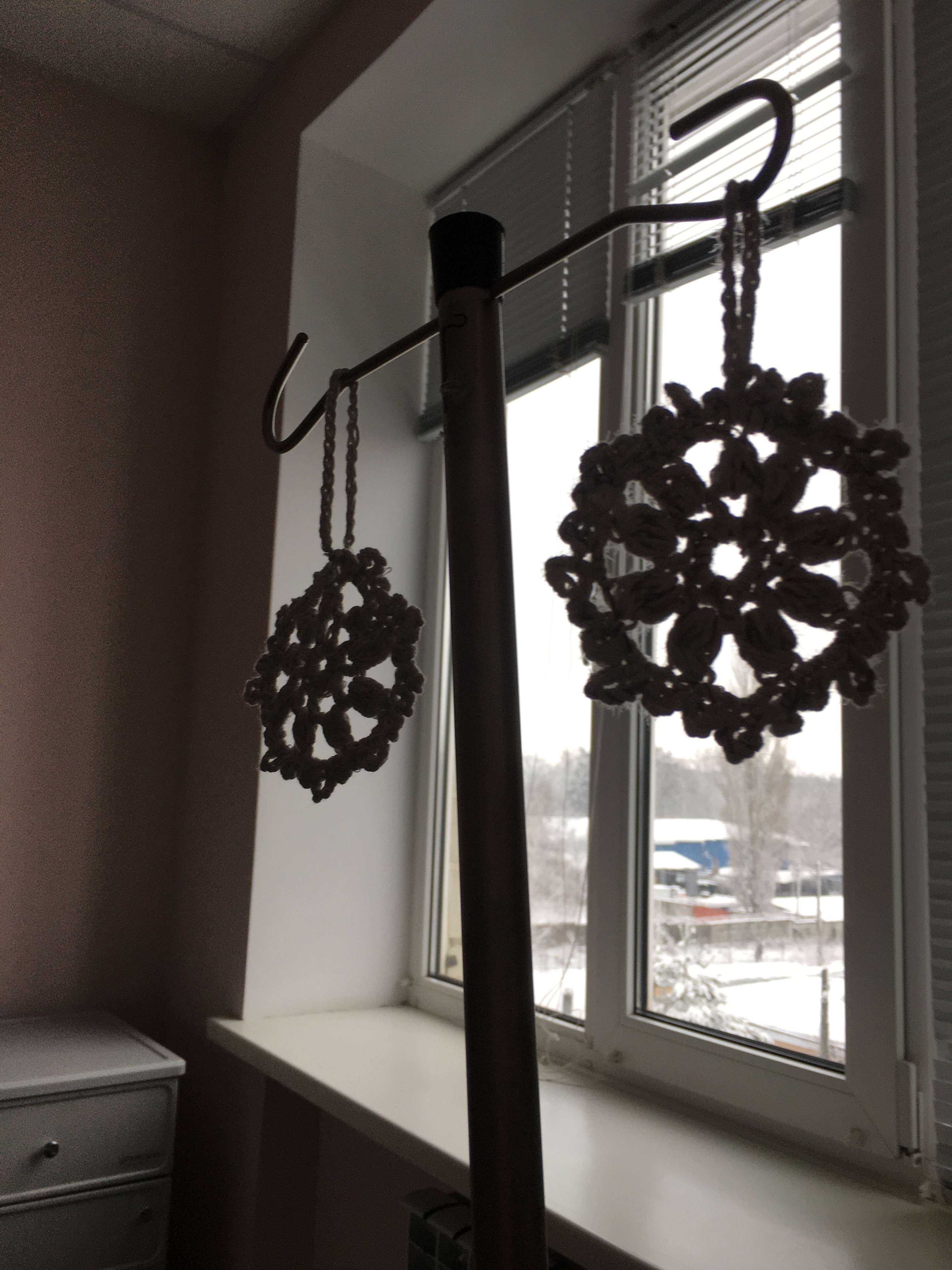 Enjoy this post?

Buy Natalia a coffee