Micro-Season: "The Grasshopper Sings"
on a branch

floating downriver

a cricket, singing.

(translated by Jane Hirshfield)

We have entered the micro-season of "The Grasshopper Sings". This is the second micro-season of the mini-season of Cold Dew. The micro-seasons within Cold Dew are:
The Geese Arrive (Oct 08 - Oct 12)

The Chrysanthemum Flowers (Oct 13 - Oct 17)

The Grasshopper Sings (Oct 18 - Oct 22)
In our recent blog post, we explored this micro-season by learning about grasshoppers and stridulation. Then we read seasonal haiku by Basho, Issa, and Buson.
You can read the full post here.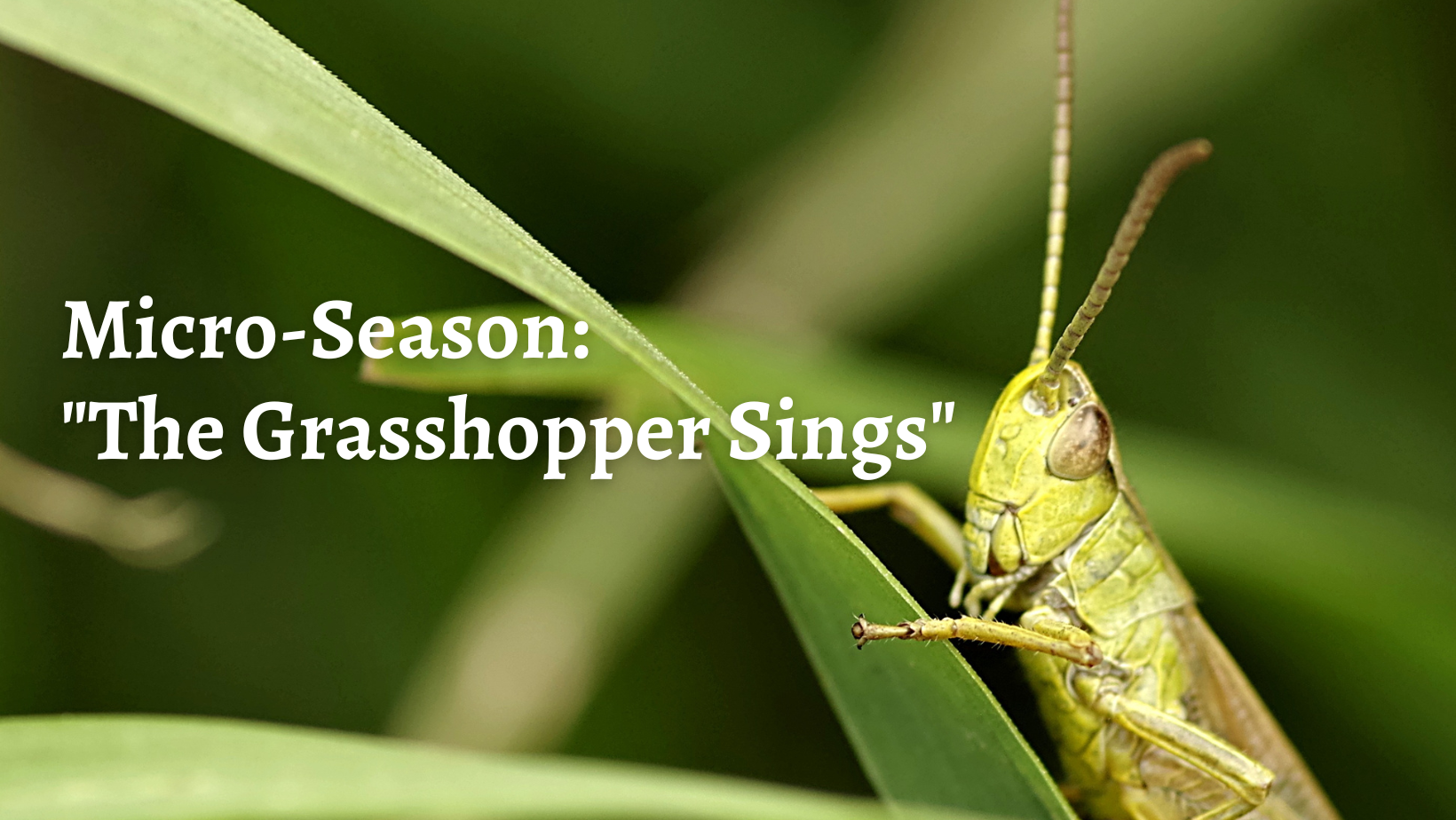 Enjoy this post?

Buy Mark Scott a coffee