I Was Not His Lover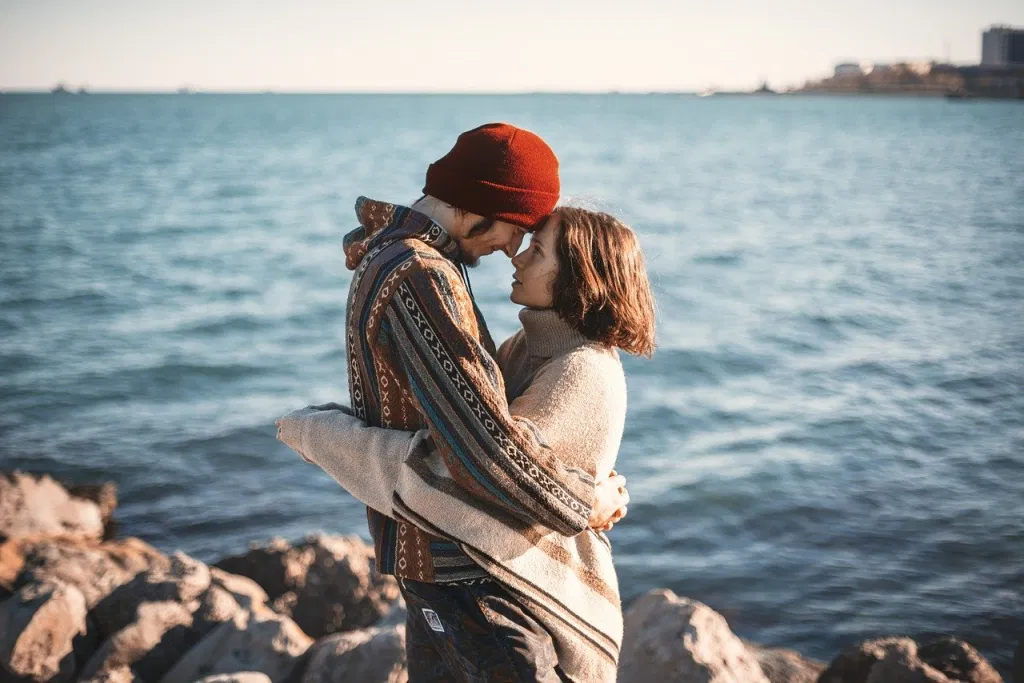 I was working as a project manager in a California based startup when I met a charming British guy, Erik. We met in a corporate function when he was delivering a speech on the success stories of the organization. I was impressed with the way he addressed the organization's culture.
I was busy with some of our clients on a casual talk over a drink.
"Excuse me, Naya," Erik was standing next to me.
"Hey, Erik. You delivered a fantastic speech.", I replied with a blush.
"Thanks. Can I talk to you for a moment?" He said in a firm tone.
"Why not. Excuse me, gentlemen; I have to go. I will catch you guys later." I came out of the group conversation.
Erik said to me, "I am delighted about your performance this year. Your contribution to the organization is commendable. I would like you to be the speaker of the evening and share your stories with the audience."
Well, I was not expecting this, but I made my mind. "It's alright. I will be happy to share my thoughts." I replied with a bit nervous face.
"Fantastic! "He replied and went to the podium to call upon me to the stage.
I want to the stage and delivered a flawless speech for 15 mins. I had enough things to share, but I had to wrap up everything in short.
After the speech, Erik joined me for dinner. Over dinner, our conversation turned from formal to informal. He asked me about my personal life on my relationship status indirectly.
He dropped me home, and I thanked him for allowing me for the presentation.
I enjoyed his company. The next day was the weekend. I was in his imagination and wanted to see him again. We could not exchange the phone number too. I logged in to Facebook and checked his profile. I was about to click on "Send Friend Request," but conscience stopped me from doing so. We met only one time that's also in the party. I do not want to be desperate.
I kept on checking his limited access photos. I turned and closed my eyes and imagined him in my arms and whispering me. I love you.
I was eagerly waiting for Monday. Times were passing like years.
On Monday morning, I woke up by 5:00 am on excitement. Generally, my time is 7:00 am that too, with a full swing of alarms. I waxed my self and got ready like a girl who is joining the first day of office.
I reached the office 2 hours earlier than my usual time. Everyone was shocked by seeing me at 8 o'clock at the office. I placed my bag to the desk and took my small makeup bag, and headed to the washroom to darken up my red lipstick.
While coming back to the desk, I noticed Erik is holding a cup of coffee with his boss. He was well suited and looking handsome. I admired him for a moment and came back to my seat to check my emails and gathered the team to get the progress on the projects.
I checked Erik's calendar to get an idea of his lunch timing. At 12:30 pm, I reached the cafeteria and ordered my lunch. I saw Erik was sitting on the corner table and having his lunch.
"Can I sit along with you?" I asked Erik.
He was surprised. "Please have a seat." He replied.
"Good to see you here. How are you doing?" I asked him.
We spent some time at lunch.
Slowly, we started meeting each other over coffee and lunch. We started sharing our daily life conversations, and I was pretty much impressed with his interests in outdoor activities. He was a good surfer.
A month passed, one weekend he invited me to a beach where he generally goes for surfing. I wore a bikini and massaged with sunscreen and drove to the beach.
I saw Erik standing on the shore, holding his surfing boat in the boxer. He was looking hot. The sand on his abs was shining like pearls.
I walked to him and waved my hand. The smile on his face appreciated my beauty. I could see his eyes scanning my body from top to bottom.
He took me to the sea and played for some time. His hands were touching on my belly and boobs, which was pulsating my beats.
After the day of surfing, we came very close to each other. I started visiting his home frequently.
I was waiting for the day when he will say I love you, Naya.
One day, we were having drinks, and in the hangover, I said to him, I love you, Erik. I want to be with you forever. He smiled gently and said, I like you. I wanted to be his lover.
I was shocked and asked, "Don't you love me"?
"I do, but I cannot promise you to stay in love forever. ", he replied.
"Why? What's wrong?" I asked again.
"I got divorced two months ago. I loved my ex-wife more than anyone else, but situations broke me completely. Trust in love is lost.", he exclaimed.
The tears were gushing out of my eyes. I was numb.
I expressed my sorrow and drove back to my home and cried like hell.
In a few days, Erik got a transfer to another city.
If you like the story, feel free to buy me a coffee to show your love and support.
Enjoy this post?

Buy Naya Jones a coffee