AniNite - Spontaneous Convention Times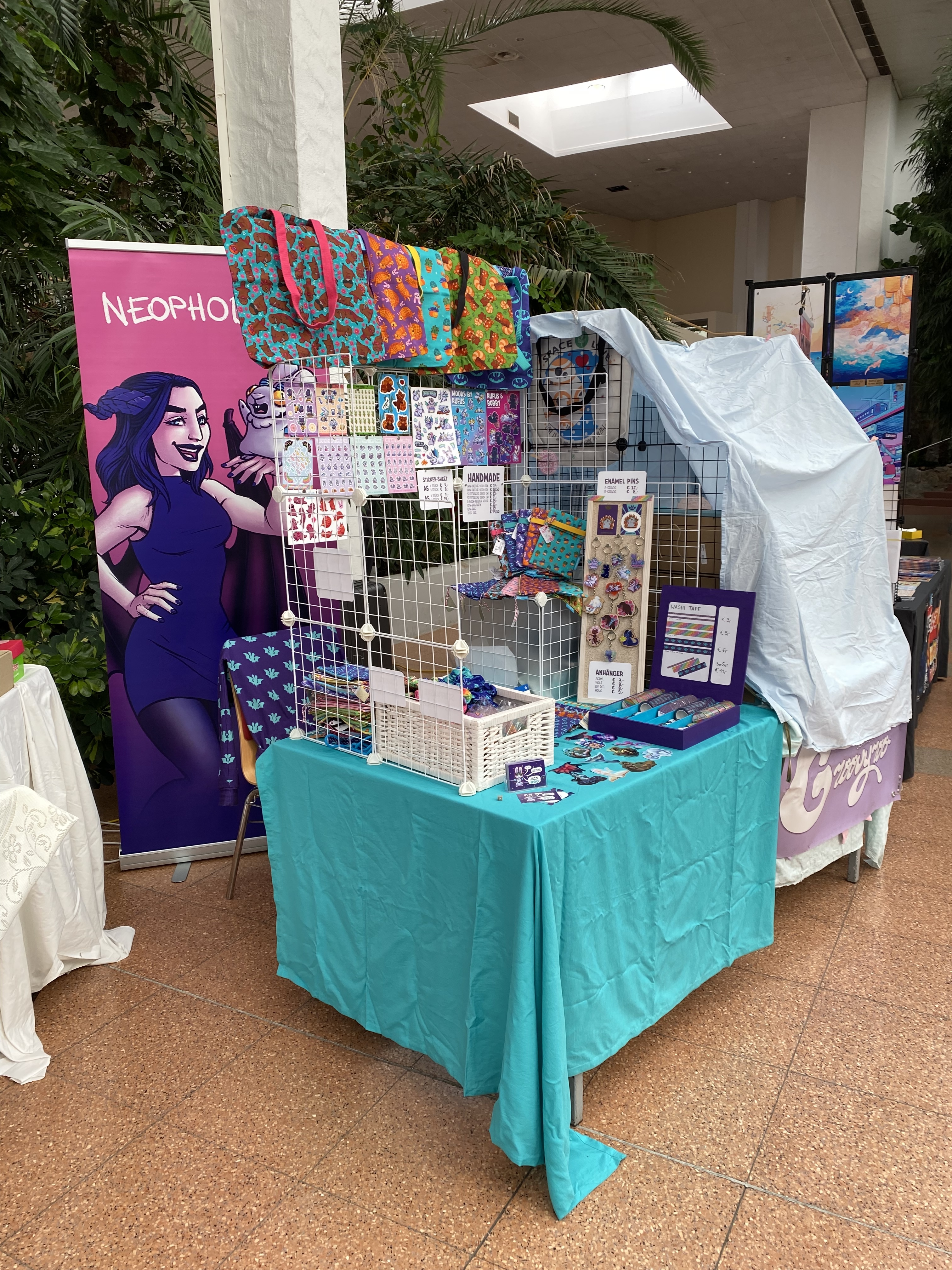 My booth at AniNite! THANK YOU SO MUCH! For stopping by, chatting with me, buying my stuff 🥺🤩🥰 and making this con truly amazing for me! ❤️❤️❤️
Even though it was spontaneous - I'm so thankful for getting the chance to fill in! - I had a blast! So many nice people, new ones and familiar ones I was happy to see again. ☺️
On Monday I finally put everything back in its place at home and updated my stock in the online shop. I'm still in zombie mode though 😂
But that means: The shop is open again for orders!
If you had an eye on my sportswear though, I still have to add some designs!
Next one completed will be the Batbun, after that I'll add the plant bunnies and the Drakenbun Overload 🔥
Of course I'll let you know once it's done!
PS: Halloween designs will be added after that! 🥵
It is a lot 😅 thank you for your patience!
All the best, Carry
Enjoy this post?

Buy Neophobica a coffee