[Coo-Coo] Day 10 of spray shooting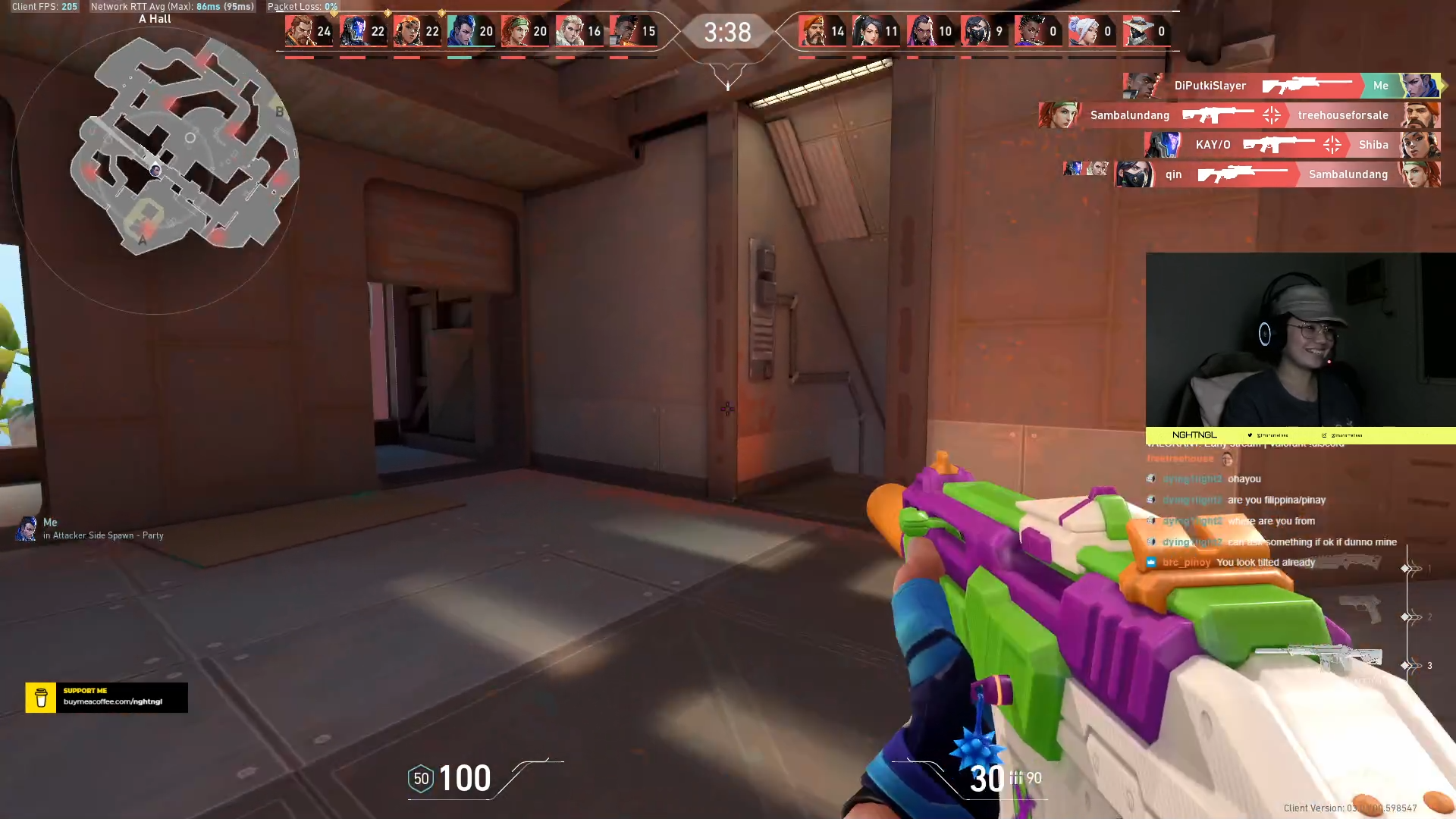 Ok. I'm so excited to write this blog. I have a few things to tell you about.
#1. I got a cam already! So happy :) I got it for around a good Php300 ($6.00) from Lazada. Not the best quality but I'm happy with it as long as it's gonna do it's job; show my face in a decent manner lol. I got it setup as early as it arrived and I was so excited that I already used it on my stream right after.
We immediately played Overcooked2. Our faces are so awkward and funny. We be lookin' competitive, slicing and chopping cabbage and tomatoes. I noticed that the cam is lagging a bit on stream I had to tweak it a bit to get the right settings. That's why I'm on low exposure so it won't lag as much.
#2. I made friends on Valo! I was streaming at around 4am Philippine time, and I was chatted by a viewer that wanted to join. We, treehouse and I, invited him to join us on our Unrated match. He is gooood. I learned a lot from him while we were playing. BRC, if you're reading this, appreciate your tips man! He then invited a lot more people to join us afterwards. It was fun experience. I was shy and awkward at first (being the introverted person that I am), but I was able to get along with them pretty nicely. Hi to you nice people!
After the match I realized I can be not-so-awkward playing with other people. Though I gotta admit, the enemies were pretty tough coz we were an almost full party. Poor Treehouse and I we were the bot frags lol. Nevertheless, it was a wholesome experience still.
Ngtngl -
PS. I was told to buy a ring light so my face will be a bit visible at night when I stream. I'll save up for this next time. Cheers!
Enjoy this post?

Buy Nghtngl a coffee