Black Paper pt. I // Lion and Swan In Conversation
I've been frequenting the Japanese book store in town and came across a black sketchbook. I didn't purchase it at first but couldn't stop thinking about it so I finally decided to make the investment. I'm really excited about the ideas that have begun to develop. This is one of the first sketches I finished in the sketchbook. Hopefully I'll grab some better pictures soon. I'm wondering if I should turn this into a painting or larger scale piece with colorful surrealism.
Lion and Swan in Conversation (sketch)
5 x 7"
Charcoal and Colored Pencil on Black Paper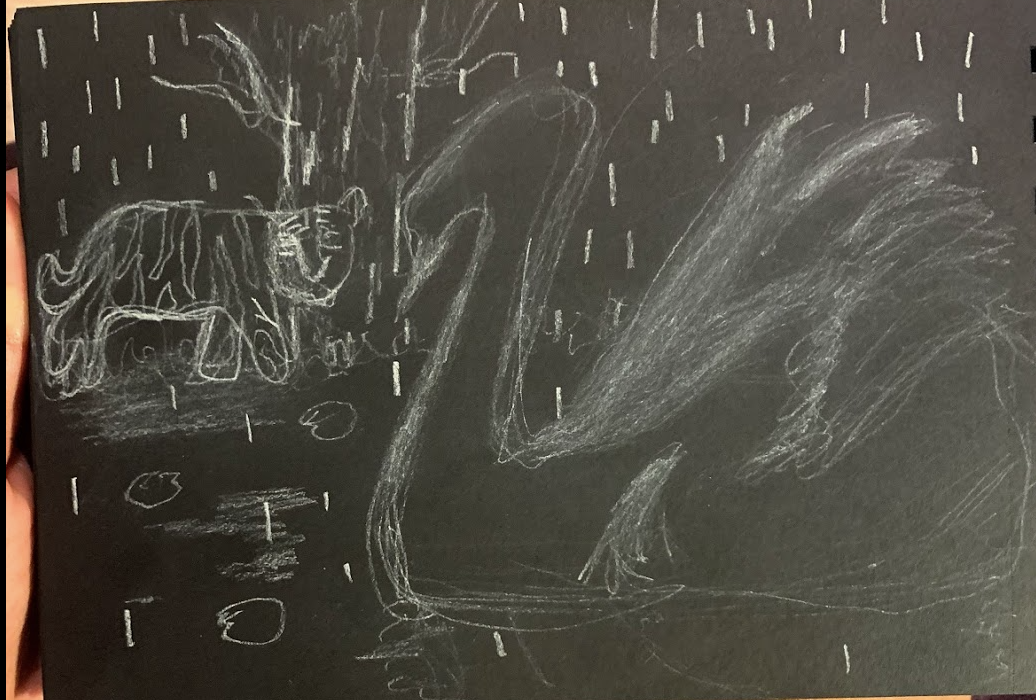 Enjoy this post?

Buy Nikita Ahuja a coffee