Thank you all...
Hello everyone! First I just wanted to say thank you all so much for your support. I am honored that you enjoyed my content enough to pay for extra. However, my life has recently undergone some changes that have made it near impossible to provide the amount of content that I was providing before. Due to my position with Cajun Navy Ground Force and all that we are doing in the disaster relief world, it takes up a large percent of my time and anything extra that I try to squeeze in takes time away from my family. I am still very passionate about Nite Callers Bigfoot Radio as well as the topic of sasquatch. Always. I will still be doing bi-weekly shows and our awesome members only Zoom chats here and there. However, I will not be back on air until after the holidays.
I wanted to send you all a message personally to let you know that I will be cancelling memberships as I do not feel that I am keeping up my end of the bargain for your contributions. I will still post things on here such as the private zoom chats and such. You are all welcome to continue to follow me and join those chats as well as my live chats for free! I also still have merch available for purchase if you want to get some Nite Callers gear and support me that way. It touches my heart any time you all support me in any way! Again, thank you all so much for believing in me! I will be back soon and who knows, I may find an amazing person out there to help me create content so that I can start my memberships back up! But for now, I am happy to still be on air and able to talk about what I am passionate about... that hairy mystery roaming our woods! I hope you all have very happy and blessed holidays! Keep following me on social media and stay in touch!
Thank you all again! Stay safe, be kind and I'll see yall next time! :)
Lauren Smith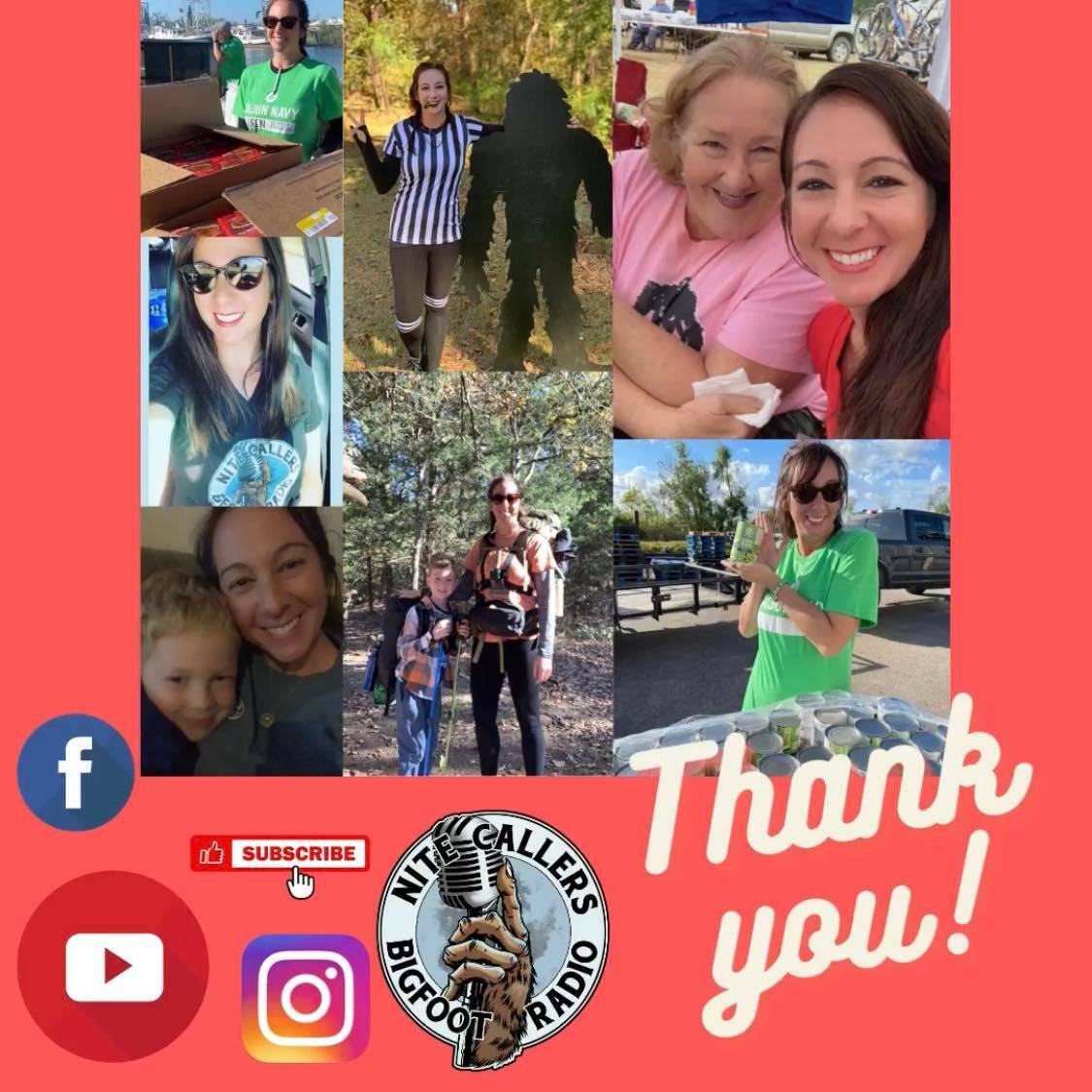 Enjoy this post?

Buy Nite Callers Bigfoot Radio a coffee