🥑 Check out the new advanced version of The Happy Kitchen meal planning system!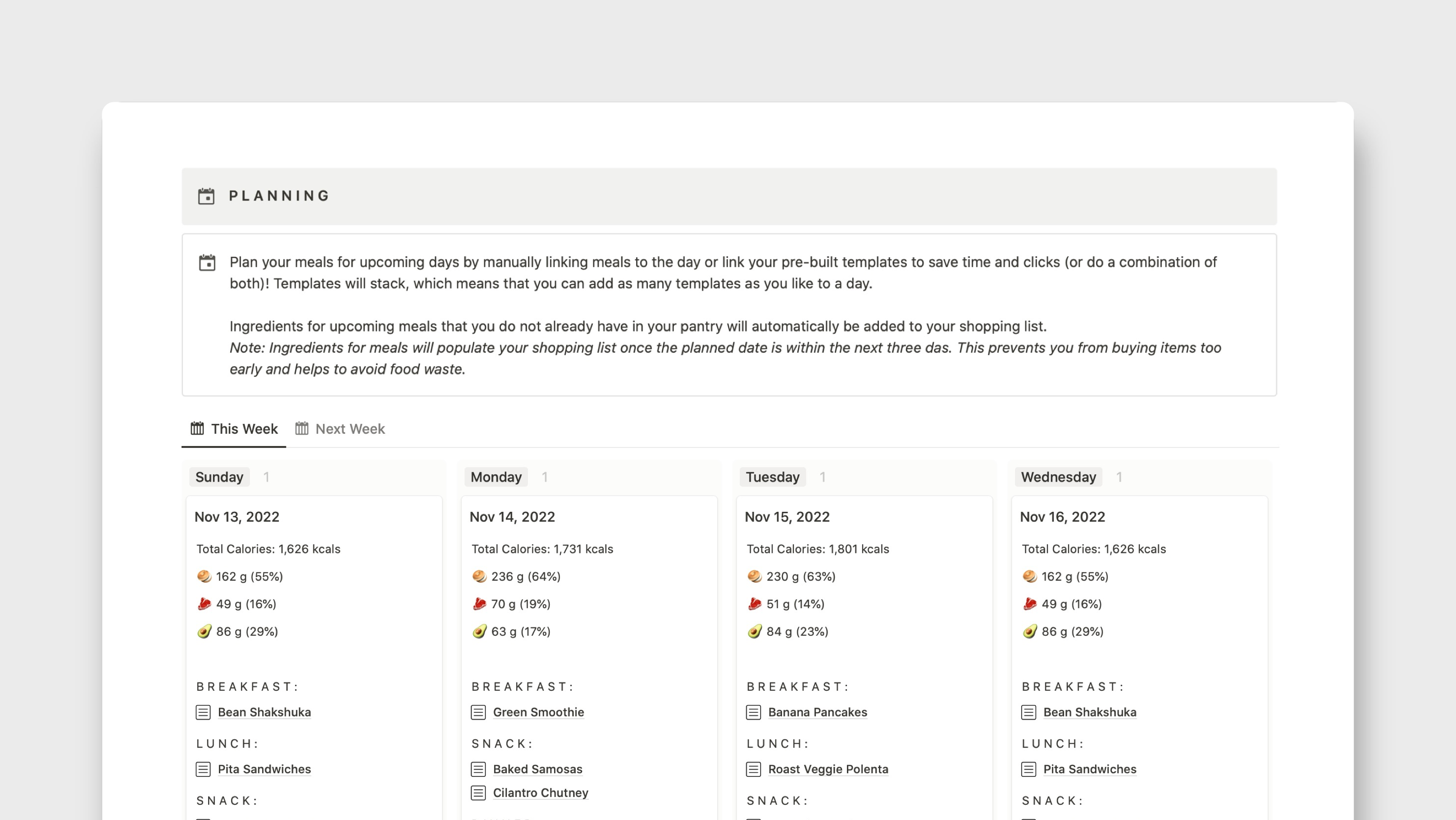 Many in the community (maybe even you) already know, use, and love The Happy Kitchen original version. However, I don't believe that there is a one-size-fits-all solution that can meet everyone's needs, which is why I developed the PLUS version to give folks more flexibility and control where it is needed.

What makes The Happy Kitchen PLUS stand apart from its predecessor is the ability to meal plan using pre-designed custom templates. Design full-day or partial-day templates using the template designer, using visual caloric targets to ensure you don't exceed your allowed amount. With these templates in your toolkit, meal planning then becomes as simple as applying one or more plan templates to your day. Templates can stack, which means that you can apply multiple "plan parts", mixing and matching as needed! You can also manually add meals, or use a combination of both manual and template methods. Calories and macros calculate up from the meals and display on the day card.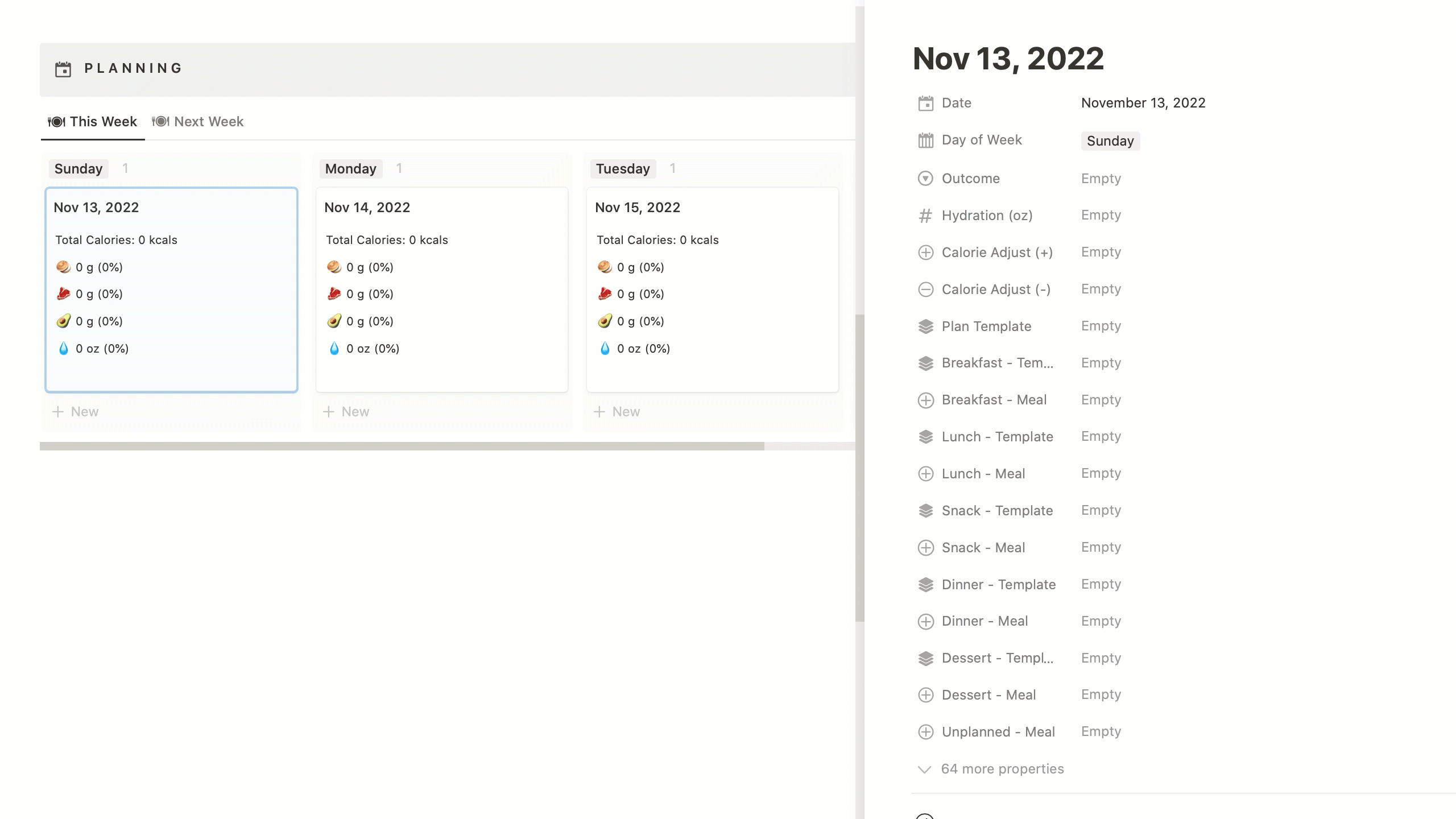 The Happy Kitchen PLUS assists you with planning, but also with tracking and analysis. Did you follow your plan or deviate from it? Track what you actually ate and tag the day outcome:
‣ Followed plan
‣ Partially followed plan
‣ Did not follow plan
If needed, you can make caloric adjustments to your day (+ or -) that will be figured into your overall day totals. You can also track your water intake percentage against your day goal (64 oz) to make sure you're staying well hydrated. The Happy Kitchen PLUS has some additional new functions that supercharge meals and grocery list management. Now you are able to add substitute items for ingredients, which will more accurately reflect what you are able to make right now using the popular INSTANT GRATIFICATION feature, and will prevent you from buying groceries unnecessarily that you don't need. Satisfying another long-requested feature, now you may configure ingredient quantity overrides for recipes. The quantity overrides will automatically update shopping list quantities correctly for upcoming planned meals.
There's a lot more, but I'll stop there... Learn more over at Notion Things!
Jamie
Enjoy this post?

Buy Jamie Butler a coffee