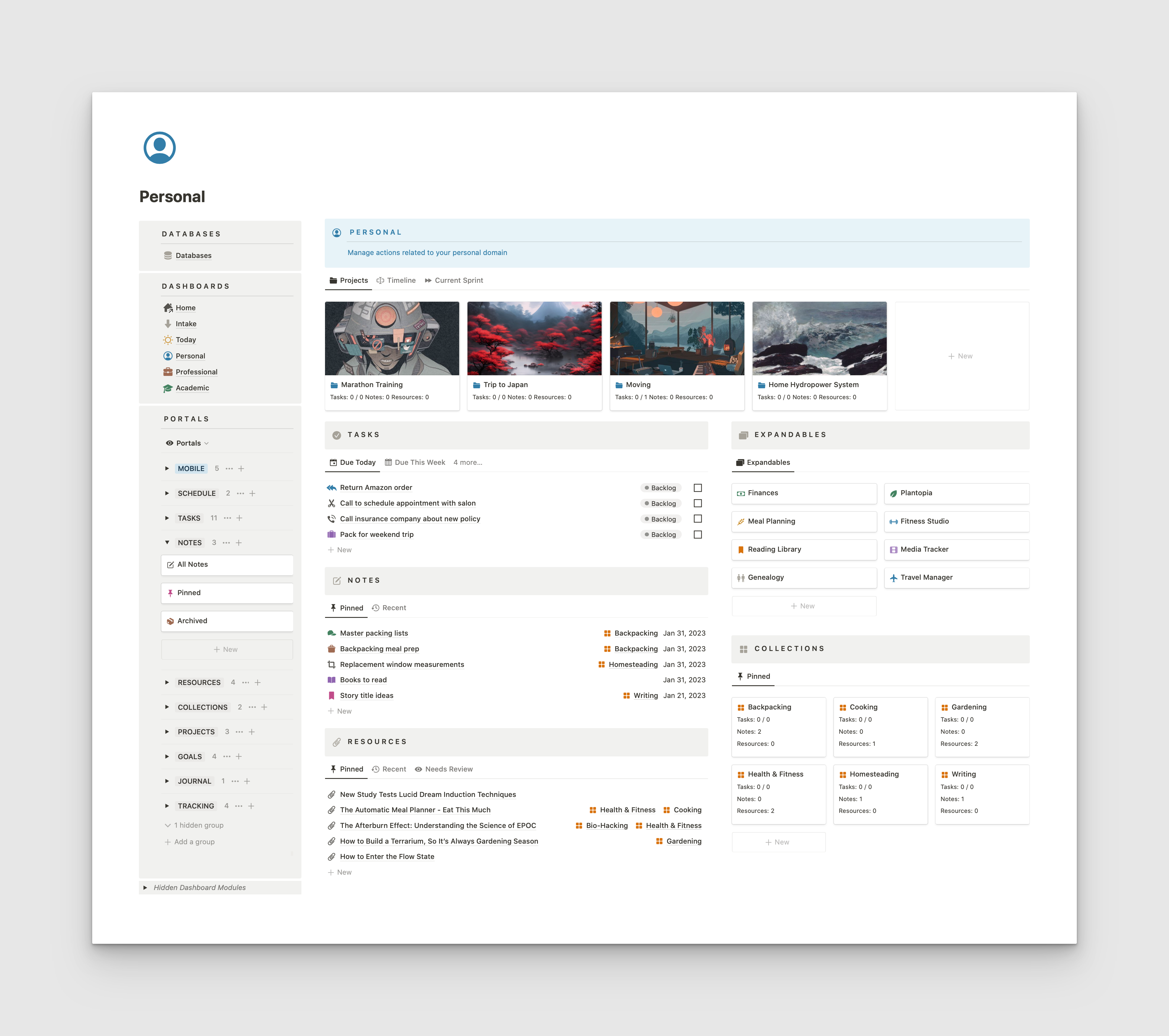 Don't go solo. Navigate the complexities of life with your Sidekick.
I'm pleased to announce the release of my foundational, action-based system for life management, Sidekick. Sidekick is the result of all that I've learned over the years about what makes an efficient and highly functional Notion system. This is the system that I personally use to manage all aspects of my life, whether personal, professional, or academic. Read "How I Use Notion to Manage Absolutely Everything".
Thank you to everyone who participated in the giveaway and shared insights into their challenges with organization and management of tasks, creative projects, businesses, family, life, school, work... I hope that Sidekick will give you the framework to be successful in all your endeavors while staying flexible to move with you as you grow and change.
Sidekick includes two fully integrated bonus Expandables for managing travel and client projects w/ billable time tracking. Check out the rest of the features and find more Expandables at Notion Things.
Sidekick - Domains of Life Management System
Jamie
.................
Workflow-based system to manage the core domains of life – personal, professional, and academic
Meet your Sidekick, the foundational system that assists you with managing all aspects of your life, work, and educational pursuits. More than just a "second brain" to dump information into, the Sidekick system is designed to be action-based and dynamic – to keep what's relevant and essential where you need it, at just the right time.