2023 Grammy Nominations For Best Americana Album - Norm Rosenfield
12/02/22
2023 Grammy Nominations For Best Americana Album - Norm Rosenfield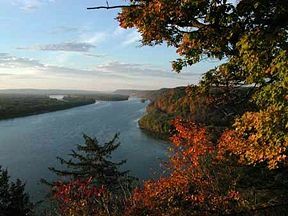 In These Silent Days, Brandi Carlile
Things Happen That Way, Dr. John
Good to Be…, Keb' Mo'
Raise the Roof, Robert Plant & Alison Krauss
Just Like That…, Bonnie Raitt
Americana, as defined by the Americana Music Association (AMA), is "contemporary music that incorporates elements of various American roots music styles, including country, roots-rock, folk, bluegrass, R&B and blues….While acoustic instruments are often present and vital, Americana also often uses a full electric band." This overview will briefly examine the Grammy nominees for Best Americana Album 2023.
Brandi Carlile, six-time Grammy winner, could easily win a few more come February 2023, as she is nominated in seven categories, including Record and Album of the year. "Right On Time" and "You and Me On the Rock" are two outstanding tracks from her In These Silent Days.
The two songs juxtapose big screen, cinematic sounds ("Right On Time") and more intimate, catchy acoustic-based textures ("You and Me On the Rock").
If you can recall the syncopated acoustic guitar from Paul Simon's "Me and Julio Down by the Schoolyard," you'll get the germinating musical idea for Carlile's heartfelt "you-and-me-against-the-word'' story. This year might be a big sweep for Brandy Carlisle.
Dr. John passed away in 2019. This release (Things Happen That Way) was the album he was recording before his fatal heart attack. It features interpretations of WIllie Nelson, Johnny Cash, and Hank Williams compositions.
The Doctor goes into the wayback machine (remember Rocky and Bullwinkle?) and revisits his psychedelic Gris Gris period with an updated rendition of 1968's "Walk On Gilded Splinters."
Another savory highpoint of the album features Aaron Neville in a duet arrangement of the Travelling Wilburys' "End of the Line." This entire posthumous release is a gem and the epitome of the AMA definition of Americana.
Keb Mo is a 5-time Grammy winner whose body of work links the Delta blues with a postmodern stew of folk, country, and rock. Hard to imagine him winning in this category this year, although Good to Be… delivers a solid serving of his eclectic approach and genre-fluid sound starting with the title track.
Raise the Roof by Robert Plant and Alison Krause is nominated for 3 Grammy awards this year. The pair's first effort, Raising Sand, garnered Album of the Year in 2009. Both albums were produced by T Bone Burnett, a 10-time Grammy winner himself.
Reunited, this British-American partnership generates all the hypnotic charm of their first collaboration. "Quattro (World Drifts In)" takes you on a magical journey, originally performed by Calexico. If you'd like to wager on the title, if needed for a third album, I offer for your consideration, Raising Chickens. As unlikely as that is to happen, so too Raise the Roof wins in this category.
Bonnie Raitt is another 10 time Grammy winner nominated in this category, and was inducted into the Rock and Roll Hall of Fame in 2000. Just Like That… opens with the smoldering mid- tempo single, "Made Up Mind," featuring a beautiful descending chord progression leading to the chorus, and Raitt's delicious slide guitar.
"Down the Hall" is an original acoustic ballad confronting mortality in a hospital ward. Possibly a product of the Covid years, Raitt weaves a poignant and soulful tale. Although the album is a longshot for this category, "Just Like That" is a lump in your throat song that hits you in the gut and is a strong contender for Song of the Year.
The 65th Grammy Awards will be broadcast Feb. 5, 2023.
Enjoy this post?

Buy Norm Rosenfield a coffee