2023 Nominations For Best Alternative Performance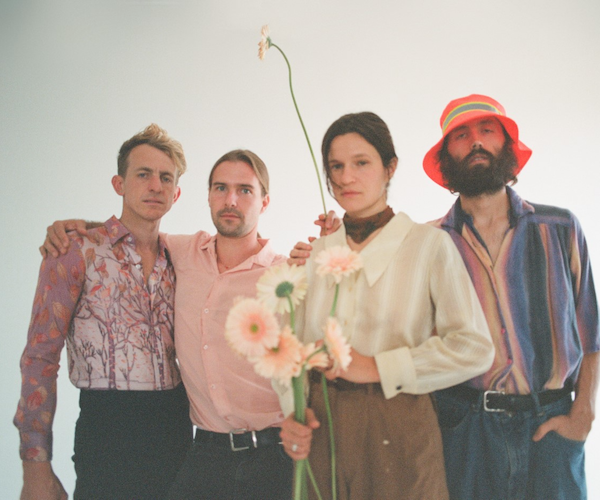 There Better Be a Mirrorball - Arctic Monkeys
This is slick in the worst way possible. Melancholy never sounded so robotic. If this truly is a performance category, then the musicians should take a step off the metric grid and loosen up.
While the singer reflects on his broken heart, relentless choppy strings punch out the chords. This is a soundtrack for arrhythmia. Call a cardiologist.
"Certainty" - Big Thief
After the first two chords you expect a cover over "Like A Rolling Stone." But "Certainty" takes the first off ramp and drives down one heck of an interesting two lane road. Drums, lead vocal, and rhythm guitar center in the mix. Second guitar and backing vocal panned right. Bass guitar panned left, contrary to common current practice, but often heard on album mixes many years ago.
Boy, that natural sound just sticks to your ribs, like tuna casserole or mac and cheese. "My certainty is wild, weaving. For you, I am a child, believing."This is Big Thief's 6th Grammy nomination, maybe it won't get stolen away this year.
"King" - Florence and the Machine
"King" was written and produced by Florence Welch and Jack Antonoff. He was nominated for Grammy Producer of the Year, four years in a row, 2020-2023. The drum track is borrowed from U2's "With Or Without You." Forgive me, all fans of Florence, but this type of material demands more conviction and finesse.
The lyrics explore matriarchy and society's traditional roles. "I am no mother, I am no bride, I am King." The production is dramatic and balanced and lifeless. When Florence's voice whispers or croaks the lyrics in King's quieter moments, it's not gripping, but falls flat. She and Jack have a well oiled machine, but the king's new clothes are underwhelming. "Free" would have been a stronger choice from the album.
"Chaise Longue" - Wet Leg
Wet Leg is kicking butt this year with four nominations, including Best New Artist. "Chaise Longue" was their debut single, and since then everything they touch goes up the charts (you thought everything they touch gets wet, didn't you?).
The duo hails from the Isle of Wight. There is Rhian Teasdale on lead vocals / guitar, and Hester Chambers on lead guitar / backing vocals. This track is a testament to the art of transforming quirkiness to catchiness.
Let's go over the checklist. Deadpan vocals, check. Iinnuendo, check. Dit dit dit bass lines, check. And vocal repetition a la 'We are Devo' - " I went to school and I got a big D. I got a big D."
With B52s cashing in their chips, maybe Wet Leg will carry the slippery torch forward.
Enjoy this post?

Buy Norm Rosenfield a coffee