To Serenade a Buffalo | Illustration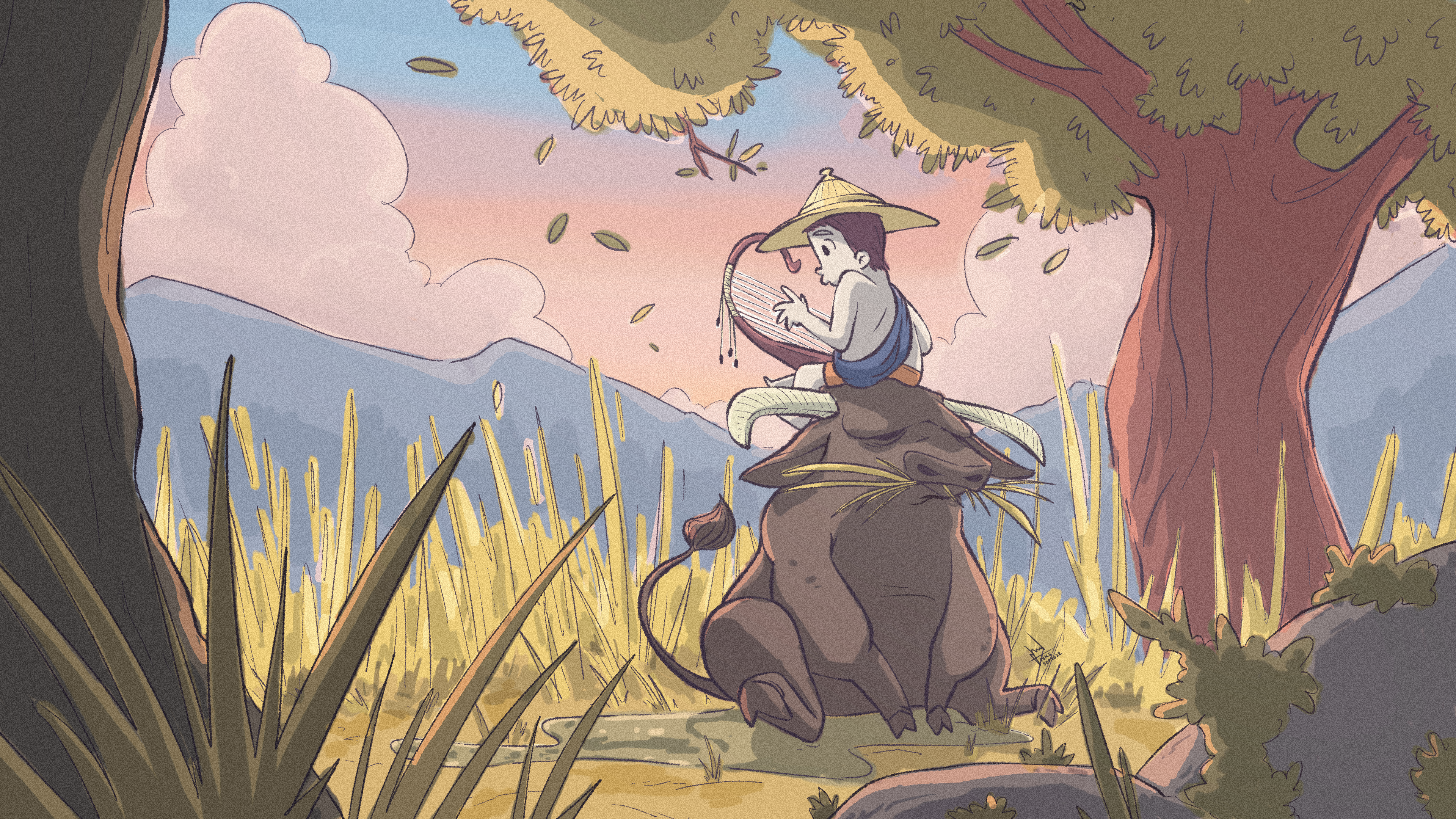 An illustration I created in September 2022 for an episode of the "Learn Burmese from Natural Talk" podcast series by Kenneth Wong.
ကို Kenneth Wong ရဲ့ "Learn Burmese from Natrual Talk" ဆိုတဲ့ podcast series ရဲ့ အပိုင်းတစ်ပိုင်းအတွက် ၂၀၂၂ စက်တင်ဘာက ကျွန်တော်ဆွဲပေးခဲ့တဲ့ illustration လေး။
Here's the link to the episode.
https://burmeselessons.blogspot.com/2022/09/episode-14-on-burmese-proverbs-and.html?fbclid=IwAR0PlVsao2oVEzLn65iKXtN670JfHdAMK1mW4JZz25PPAJRWC2E5Hmj7w
#illustration #digitalart #podcast
#nkartbox
#NKS
Enjoy this post?

Buy Nyan Kyal Say a coffee