Omeru Waterfall
Just north of Auckland is a pleasant small reserve, with two waterfalls. One, Waitangi Falls, I've recently posted.
The other waterfall is the Omeru Falls.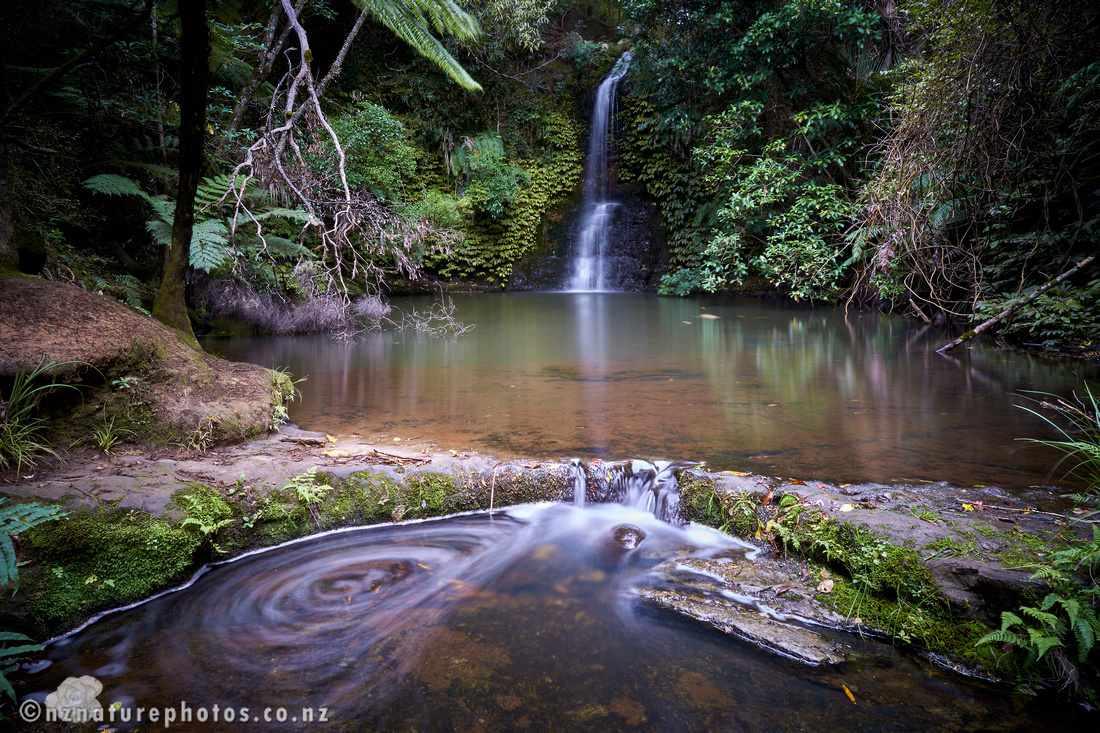 Tis waterfall drops into a large pool, before being carried away on a stream. This is an older picture, taken some years ago. There was a time when I had enough time- if I left home early- to drive out to the reserve- spend 30 minutes taking photos- and get to work on time. It's a pretty good way to start the day. Just some time in some nature, with the sounds of the flowing water and birds around.
I've used the edge of the pool and the start of the stream to create some foreground interest- and give the image more depth.
I hope you enjoy :)
Enjoy this post?

Buy nznaturephotos a coffee