Ganache brownie😀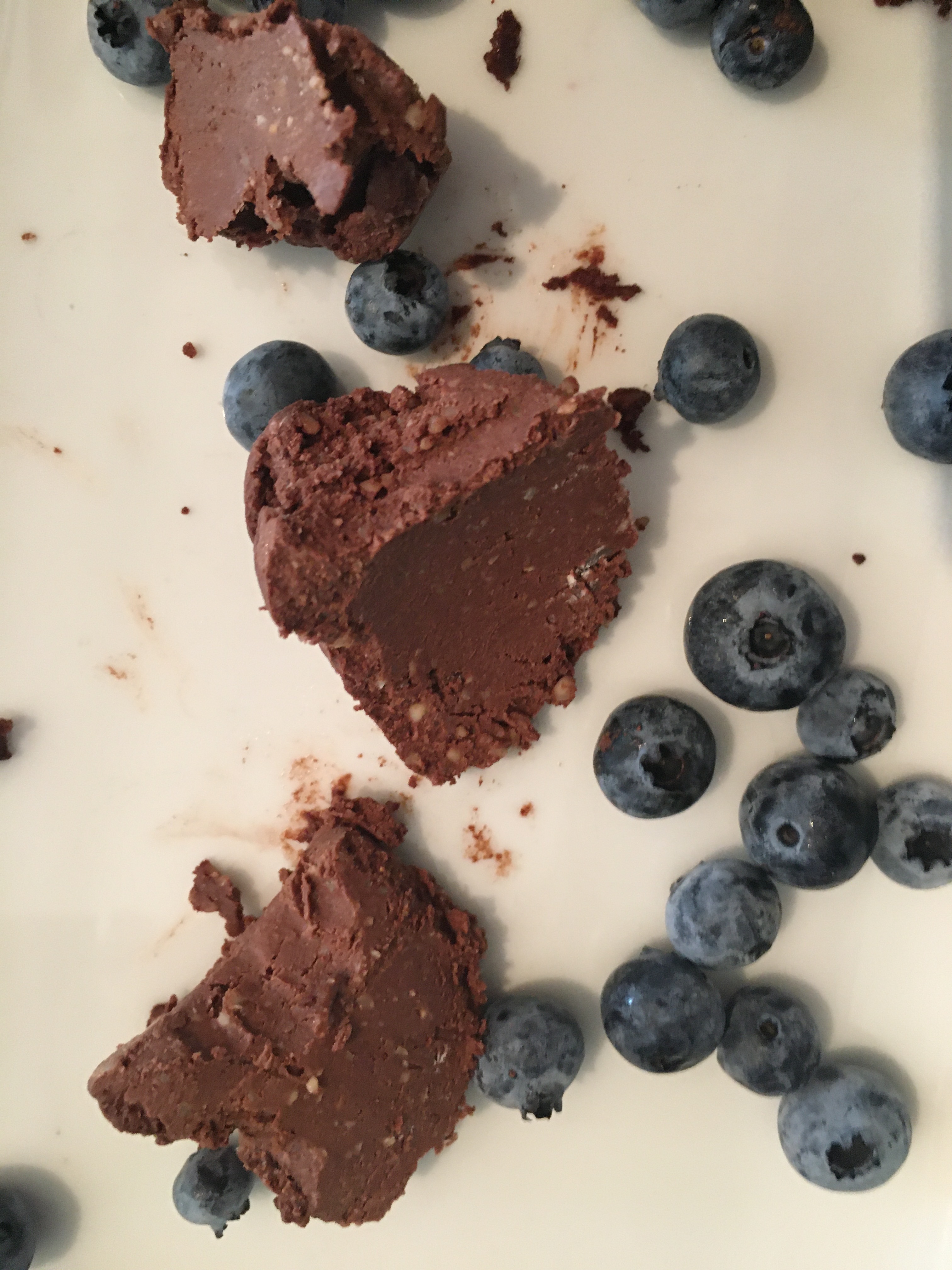 This is wicked easy and delicious. I am always craving brownies but most of the brownies are loaded with sugar, most vegan brownies have like 30 grams of sugar. 🙄
It is a gluten free waffle mix, raw cacao, a little bit of macademia nut milk (you could use any vegan milk or water) and a little bit of cold-pressed coconut oil. Mix ingredients together. It becomes a thick ganache like batter, not a runny batter that you'd pour into a glass pan to shape and bake.
Freeze. It was a cake form and brownie size but didn't take a picture but you get the idea...
The waffle mix had almond flour, buckwheat flour and arrowroot. No baking powder. Banana flour, pink salt, monk fruit.
Enjoy this post?

Buy ocean-coffee a espresso