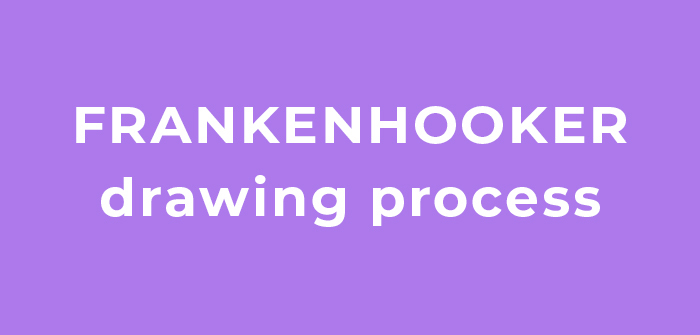 For this illustration I was a lot more diligent about capturing my step-by-step process. I've put together step-by-step photos with the explanation below:
As always, I start off by collecting several reference photos and inspirational pieces. Since Frankenhooker is an early 90's film (1990) I knew I wanted the piece to still have a very 80's vibe to it. (hence the anime stills with very large hair)
Step 1: Reference/Inspiration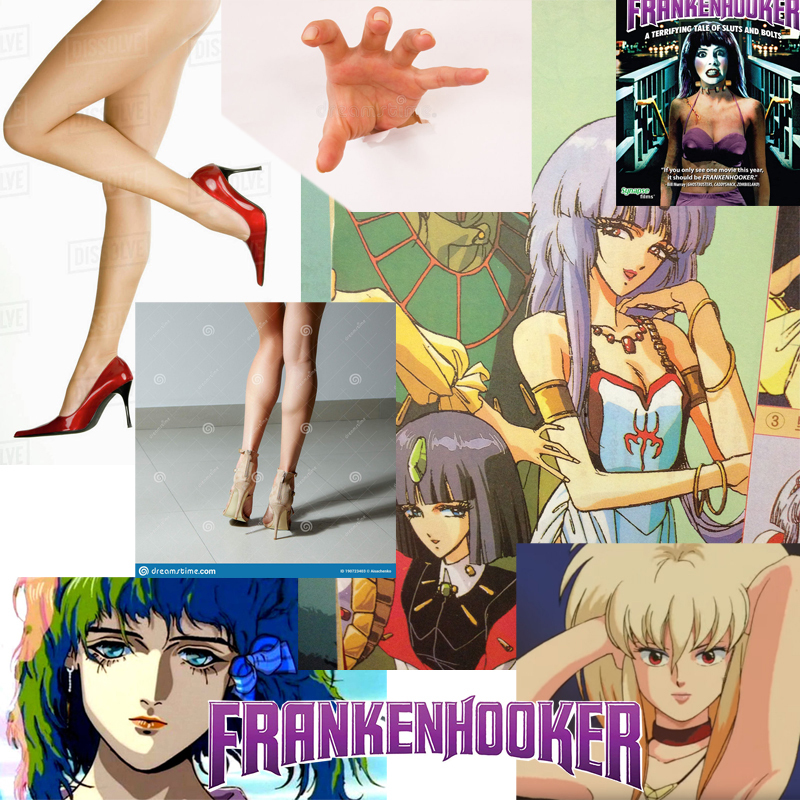 Step 2: Pencil Sketch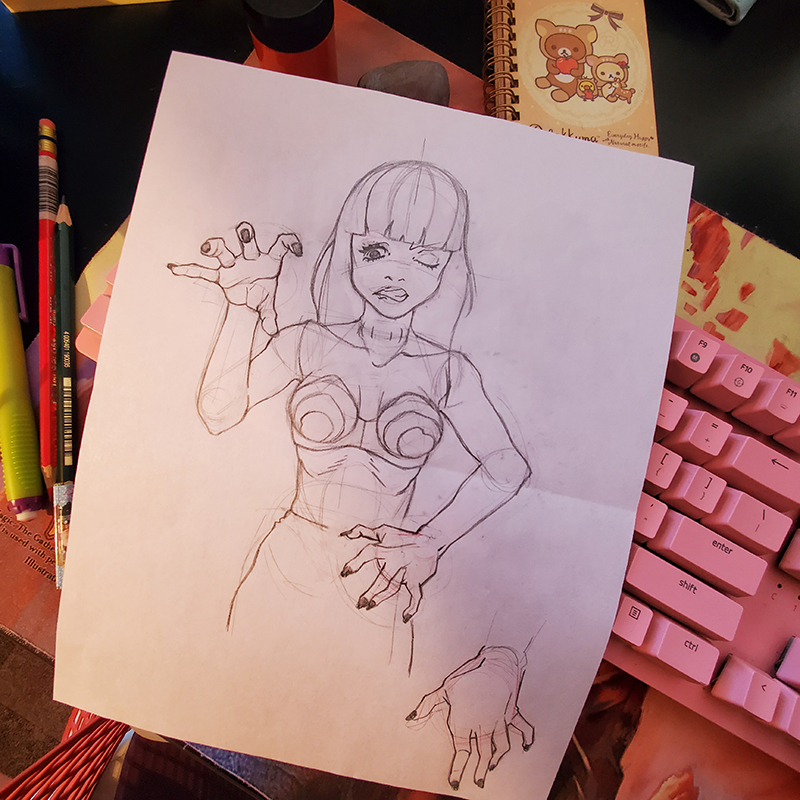 Step 3: Refining the Sketch
Here I've scanned the sketch into the computer at 300 dpi, and have cut up pieces of it and shifted it around in Photoshop. You can see how her face shape is slightly different from the previous image, as well as the eye placement, and the hand on her hip was redrawn. I'll do this before inking to make sure I'm happy with how all the proportions are looking.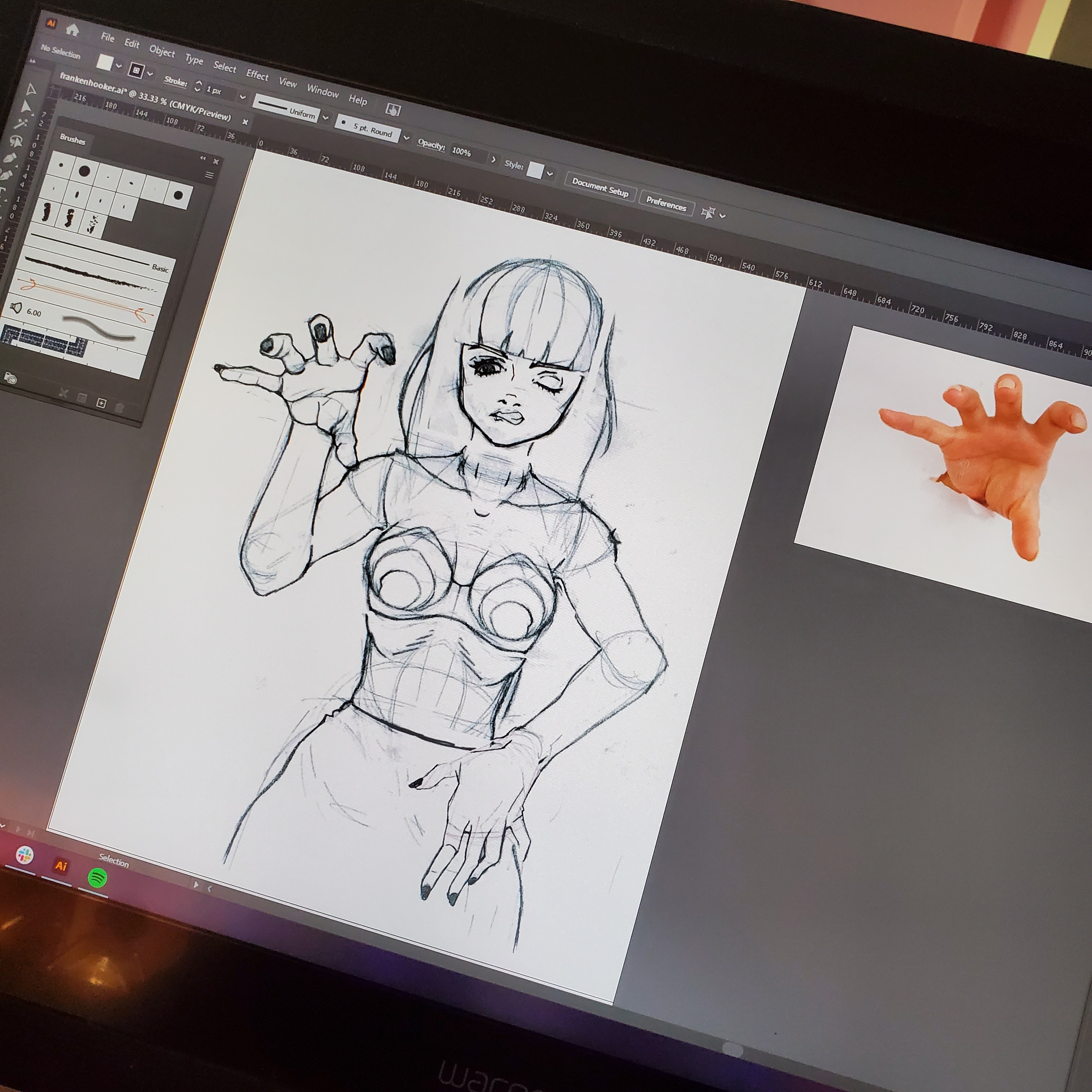 Step 4: Linework
Next I'll pick a random color (one that's easy to see over the pencil lines, like bright green here) for the lines. This will get changed later on while I'm doing the final tweaks. At this point you can see I decided her hair needed to be about 3x as big!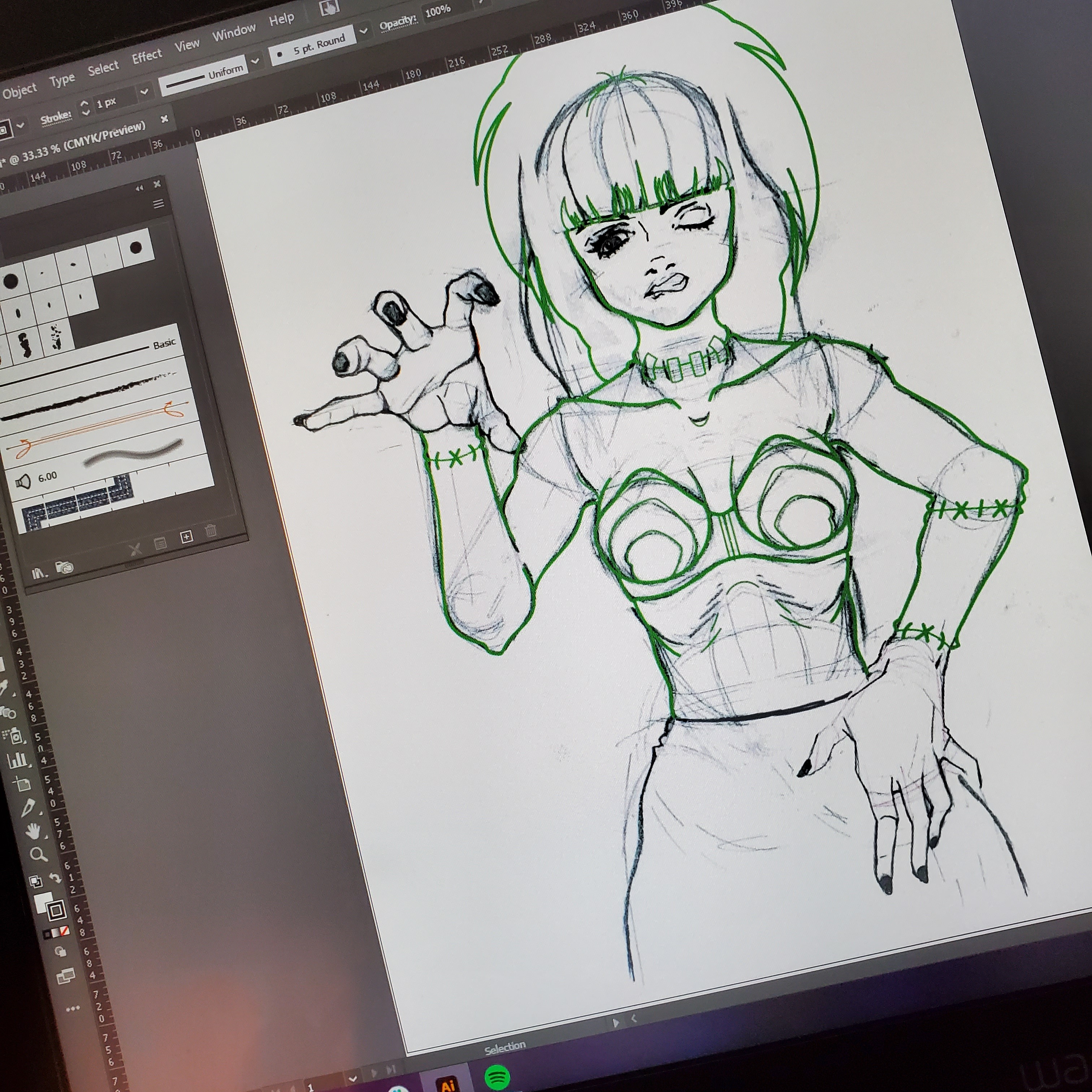 At this point in the process I'm refining the linework, which means going in and adjusting individual points in the curves of the lines since it's vector.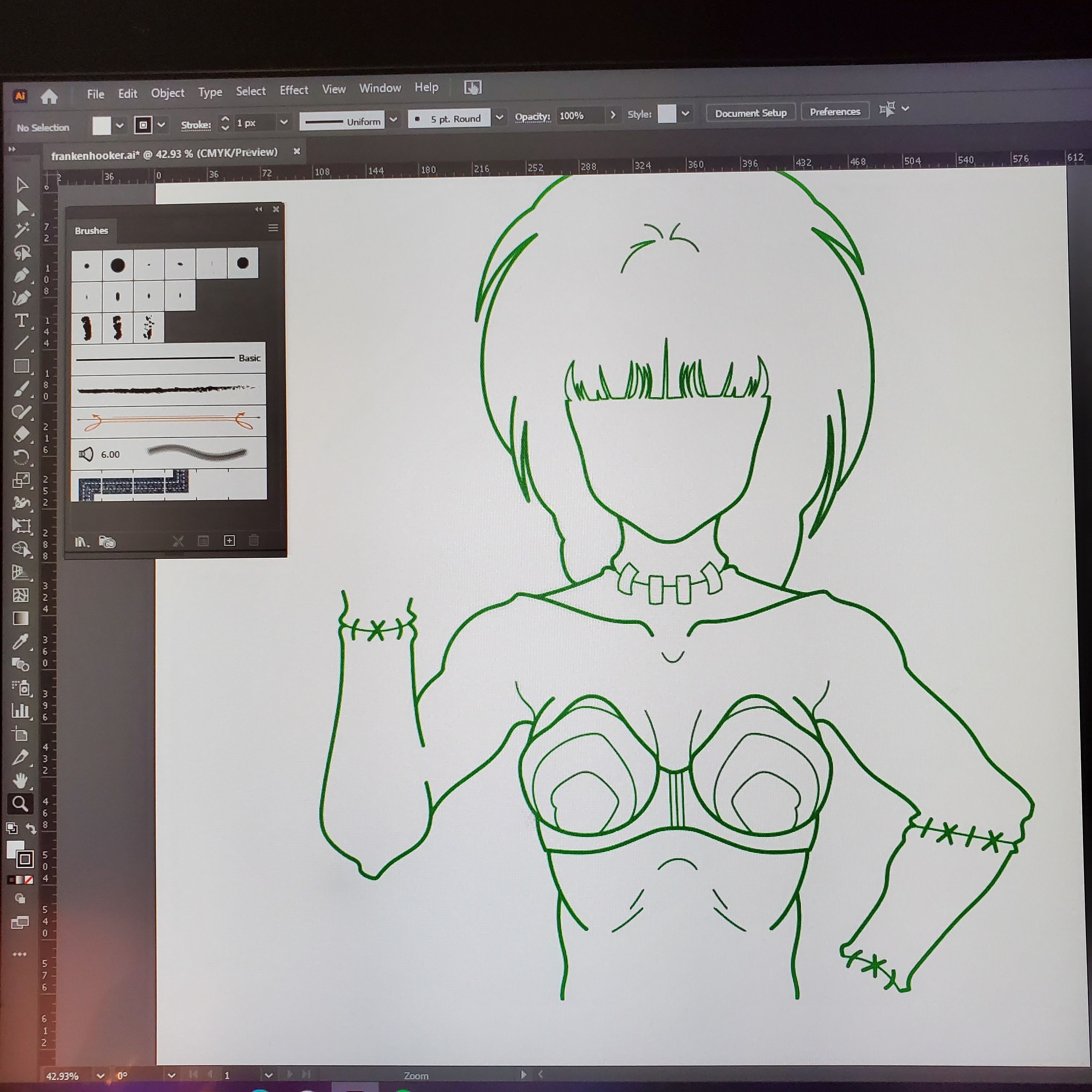 Continuing the linework.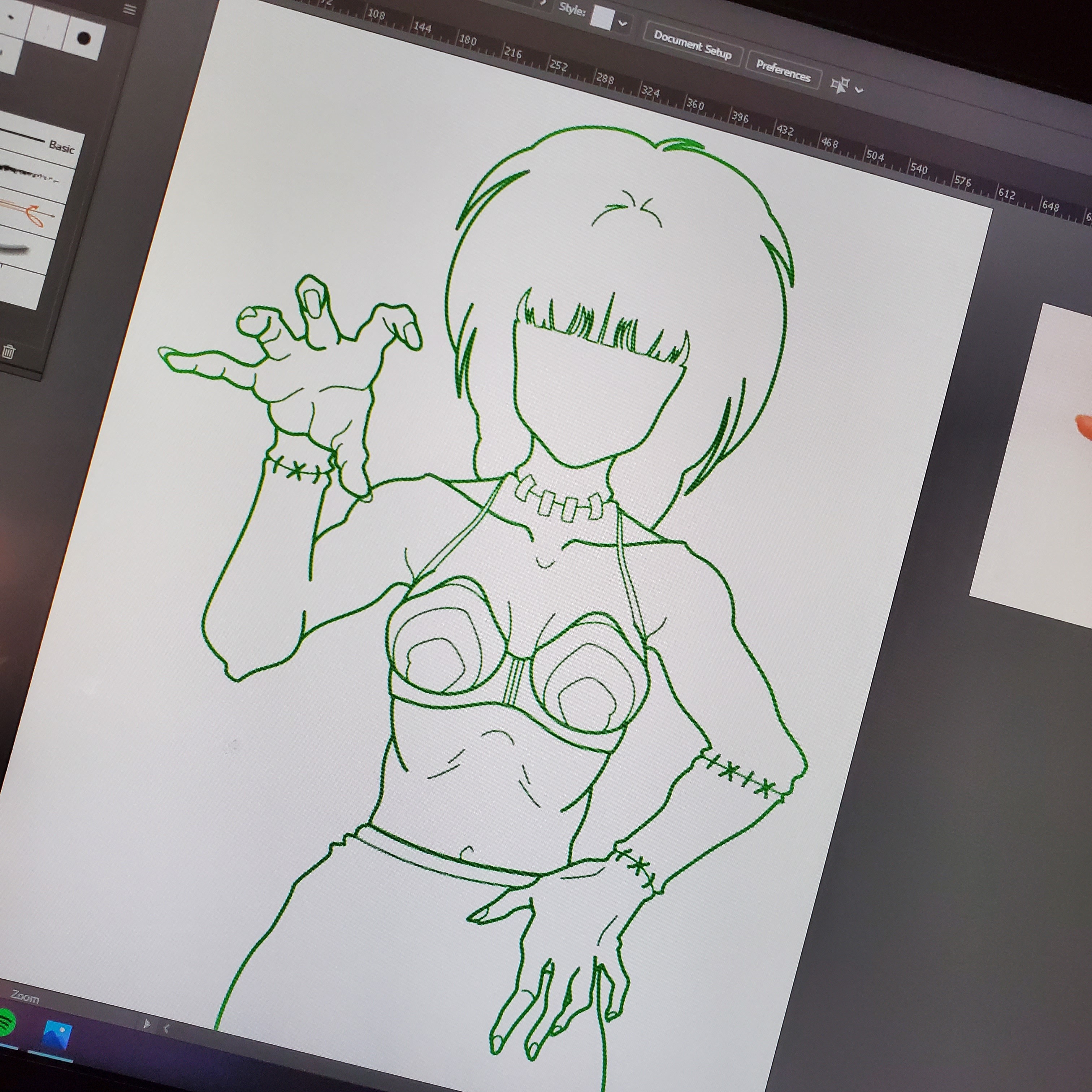 Adding details.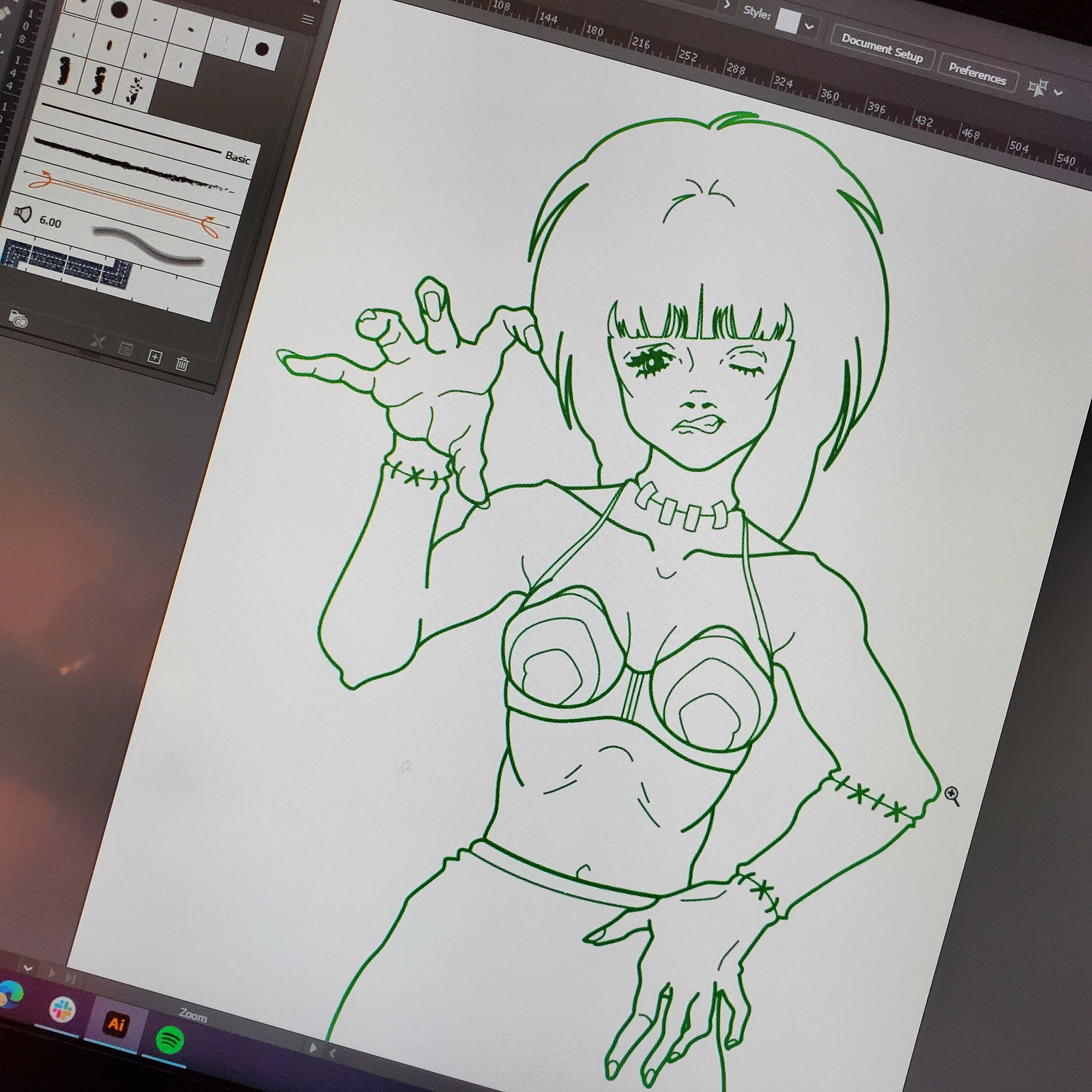 Legs!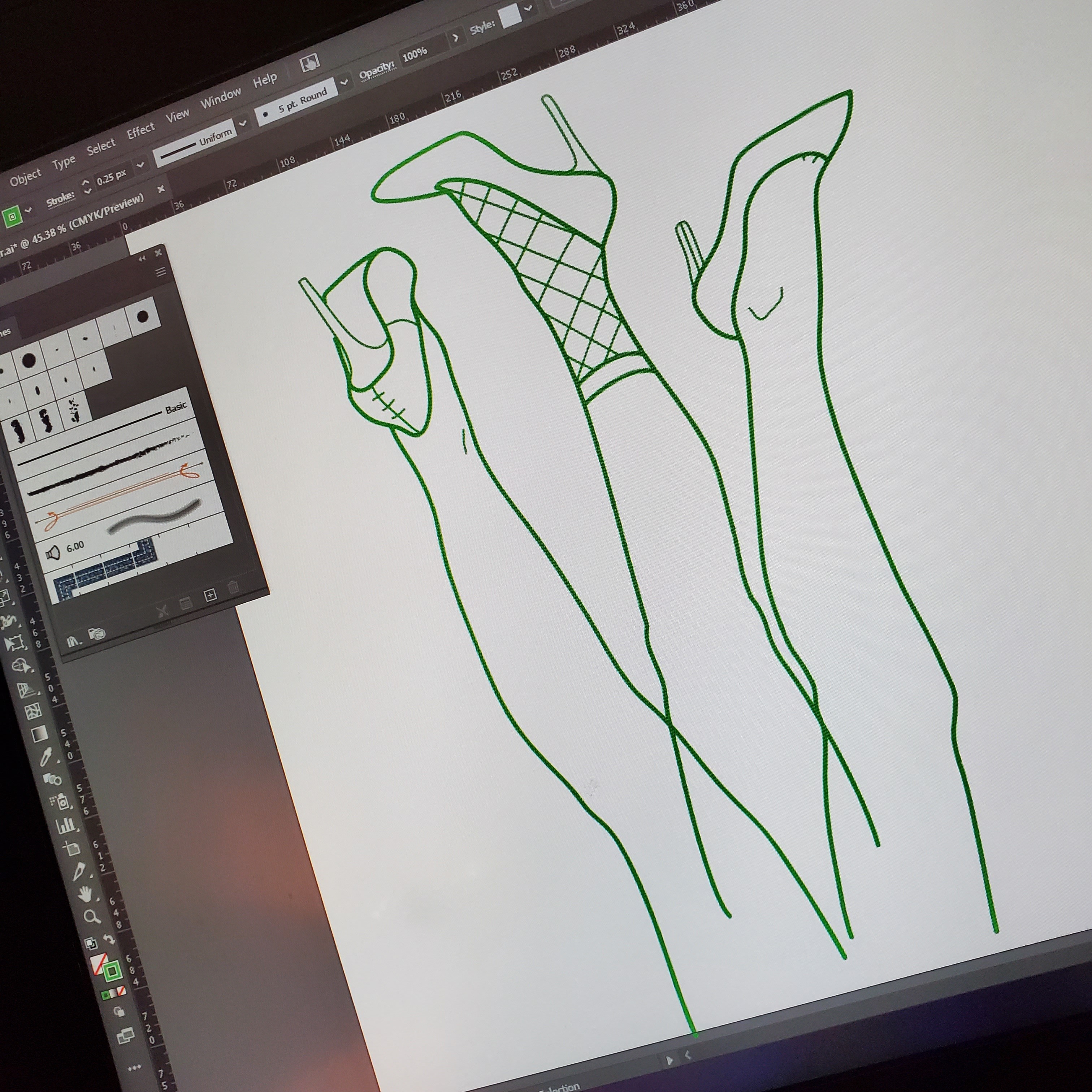 Step 4: Flat Colors
Now it's time to add color. I use the paintbrush in Illustrator to fill in the large spots of flat color. On the right I like to add "swatches" directly on the art board so they can be easily eye-dropped.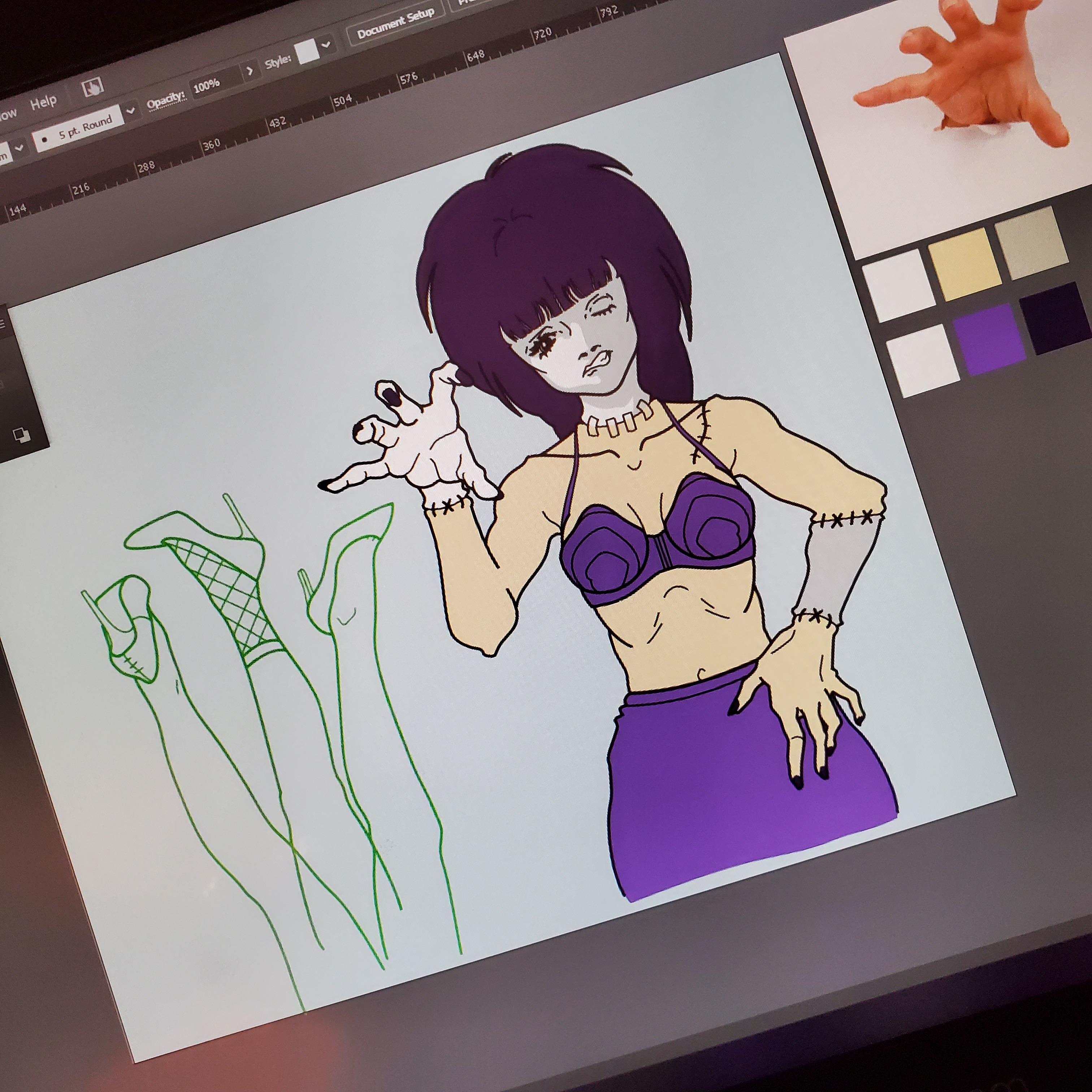 Step 5: Shading
Using the paintbrush, I'll go in and paint in the shaded areas next.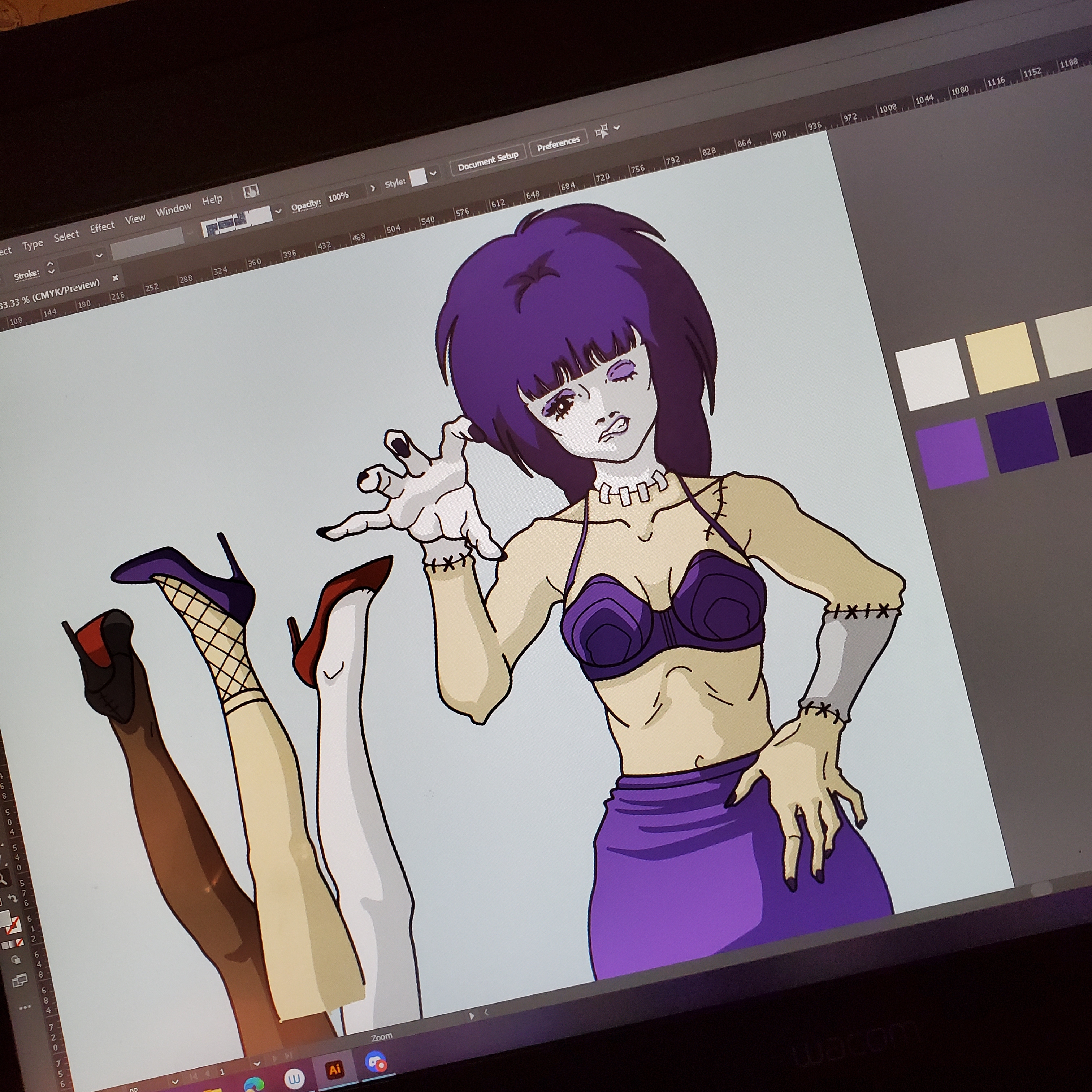 Step 6: Putting It All Together
The finished piece: