Half Off Sale!
Hello friends, it's time to make way for new designs, so that means our biggest sale! This is the most I'll ever discount items, being a 1 person studio doesn't leave much wiggle room in the profit margins; but I'd love for these pieces to find happy homes while also making room for new work.
All clothing and prints on Odd Monster's Depop and Lolita Collective store front will be HALF OFF starting Monday, 2/07.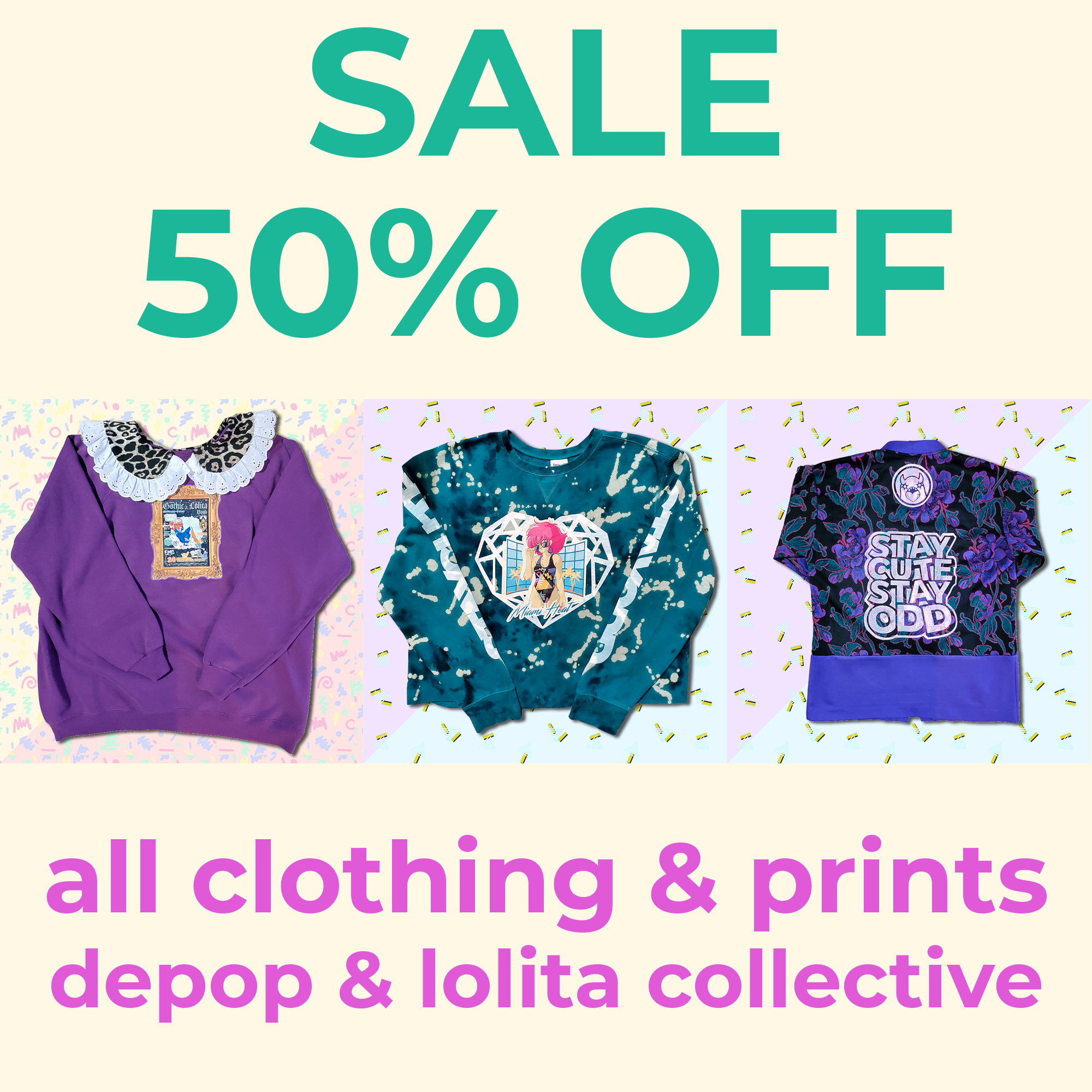 Certain designs will not be reproduced either, so this is your last chance to grab these items before they disappear. The peter pan sweatshirts with the GLB illustrations will not be made again, and the other clothing pieces are all 1 offs as well. (only stickers will not be on sale)

Below is a snapshot of what pieces are still available: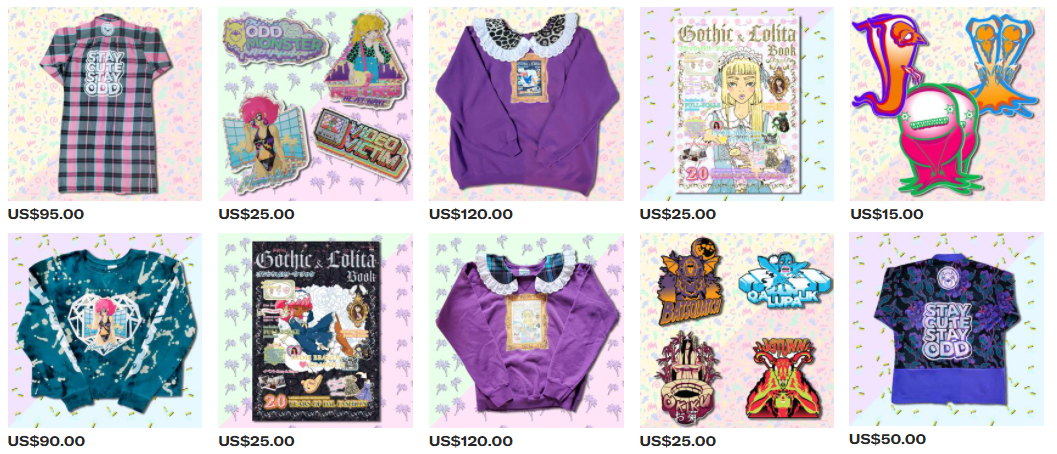 (pre-sale prices)
Enjoy this post?

Buy Odd Monster a beer