Ursa Major² Releases
Hello all - I'm so excited to share with you Odd Monster's new releases for Ursa Major²! 🖤🙏We have 2, extremely limited run items - old school inspired tote bags and foil "GLB" prints!
Gothic Lolita "Book" Cover Illustrations 📔
These illustrations are inspired by the GLB, they are designed to look like past cover designs, may the magazine RIP 😭 They are printed on heavy card stock with gold or silver foil lettering, 8.25x11.75 with 2 designs to choose from. (20 available)
Tote Bags 👜
These tote bags are made from cotton canvas, printed with a "GLB" cover illustration in an ornate frame. They are edged with tassel lace and have a black ribbon bow on the front and come in either black or natural. They're "lunchbox" sized, just large enough to carry a cell phone, wallet, keys - and of course, lunch! (6 available)
PS - I do apologize that the runs for both these items are so small (10 of each print design, 6 tote bags) but we are a very small studio, and if they do well there will def be more iterations!
PPS - Bonus points if you know which 90's catalog inspired our brochure design 😉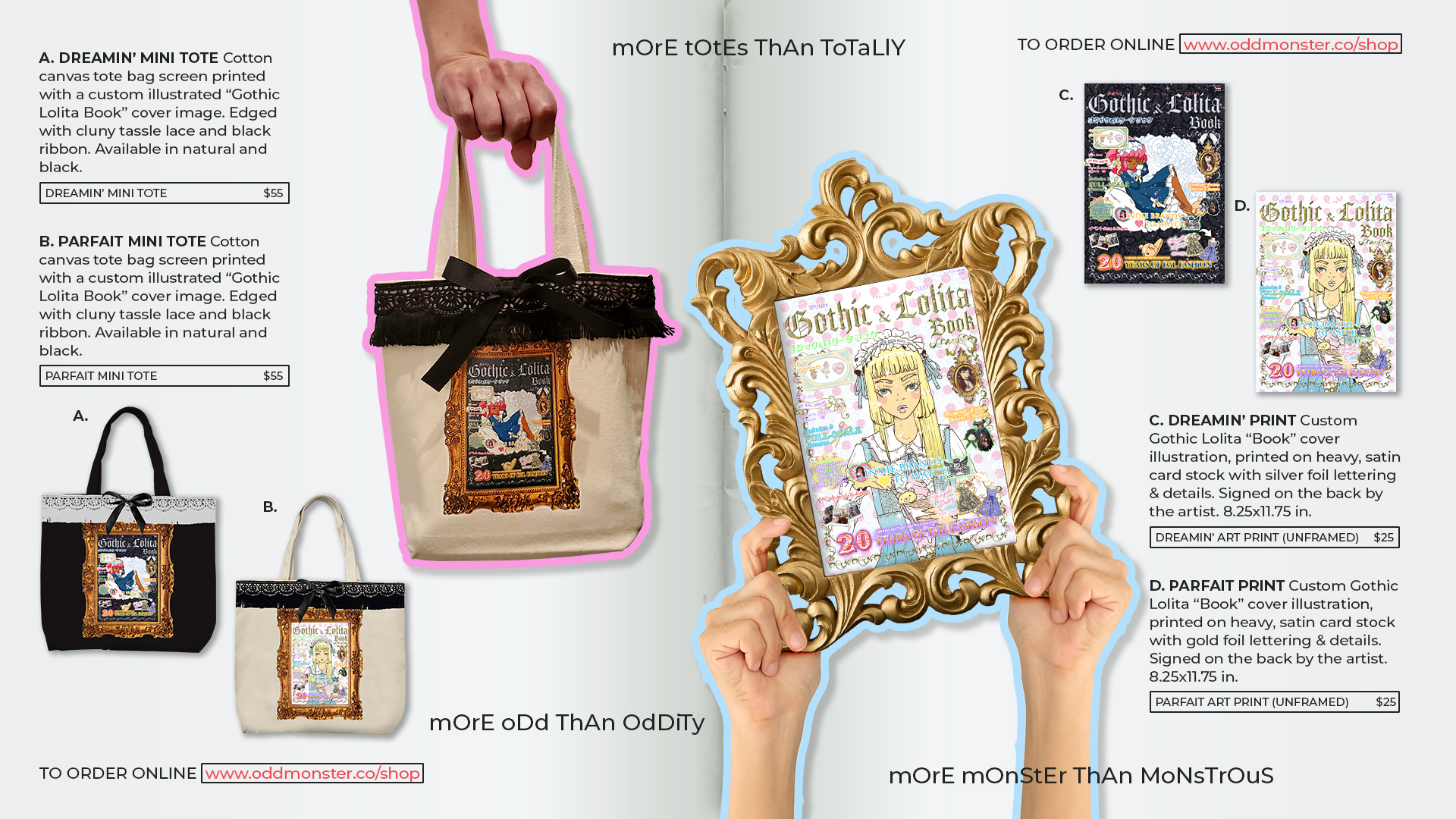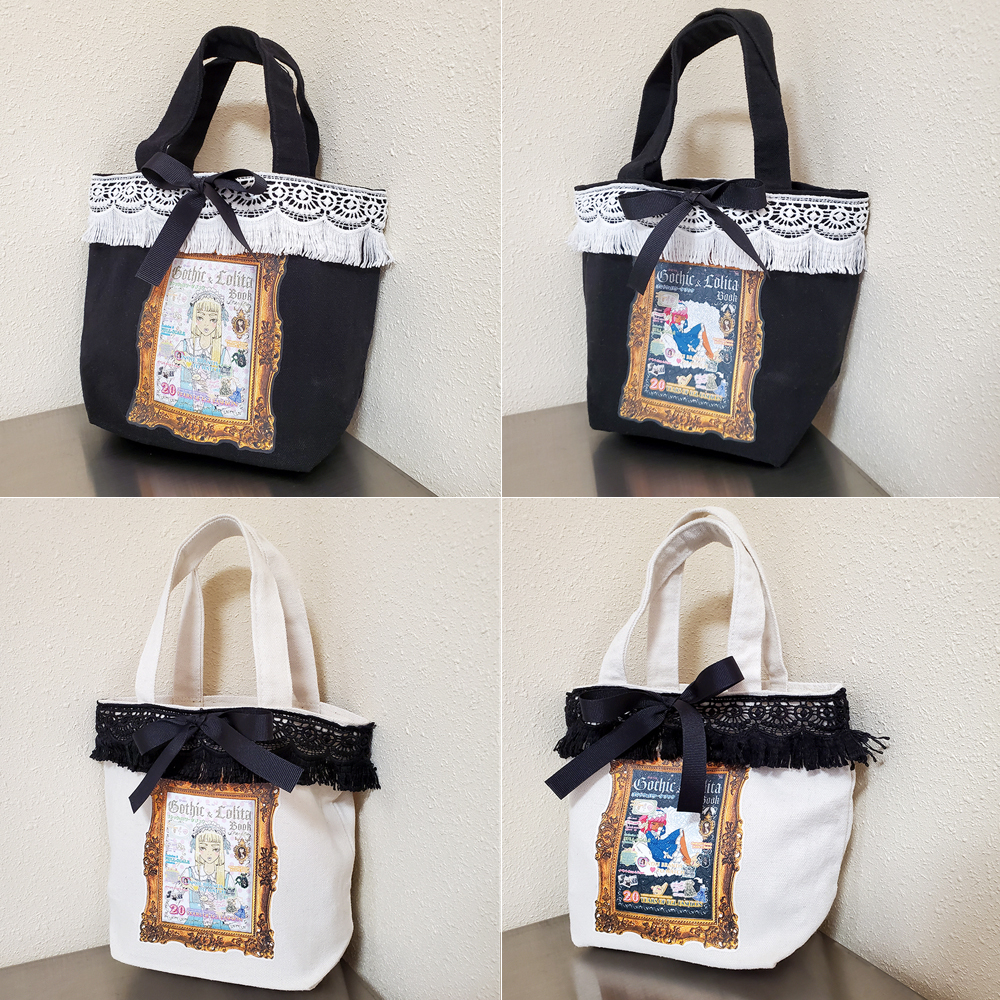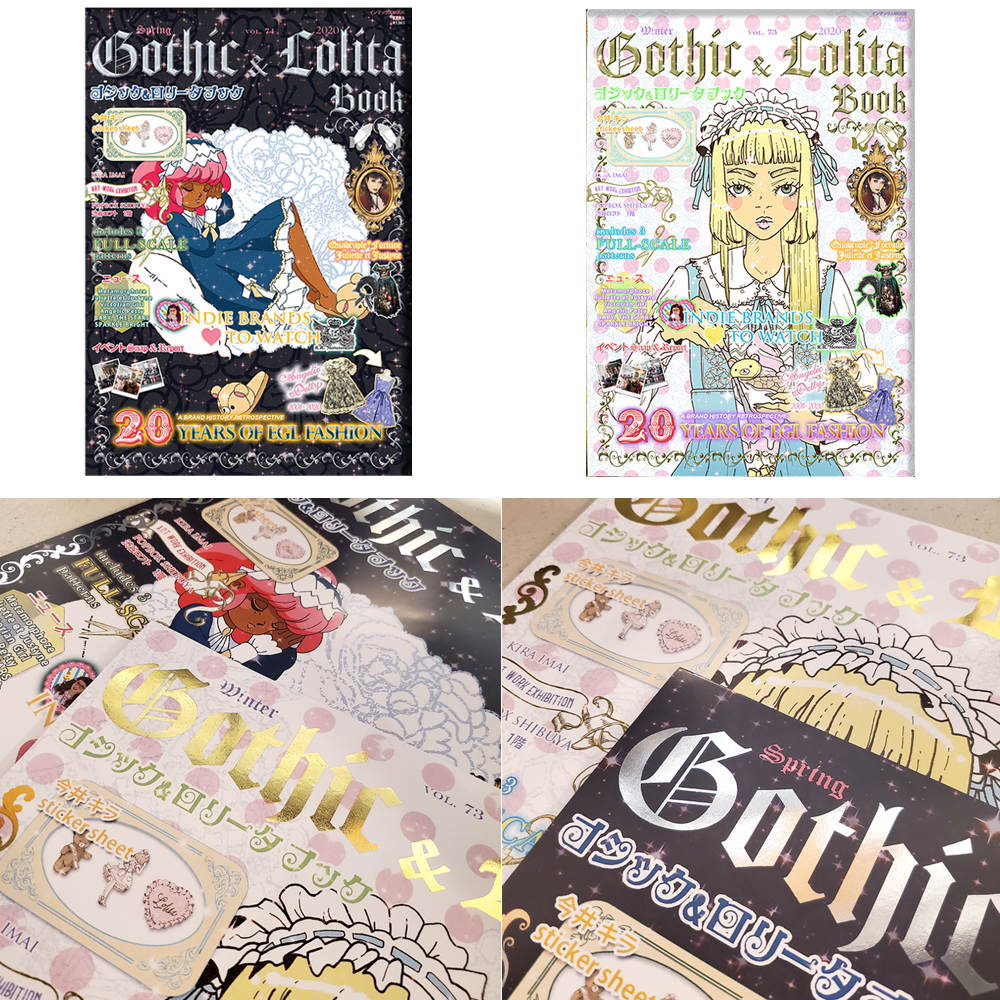 Keep an eye on our IG for more detail photos!
Enjoy this post?

Buy Odd Monster a beer