Episode Notes: Rangers From Sea to Shining Sea: Portland Timbers 1976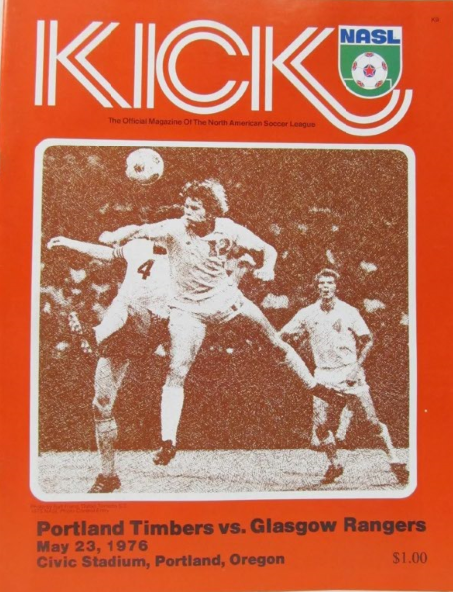 Episode three of the Rangers From Sea to Shining Sea series has dropped on the CROpod, and once again Shane is back with some more notes to better fill out the story.
Here's the great video put together by The Rangers Archives of our 1975/76 treble-winning campaign:
Match stories from the Evening Times and the Herald and then one laying out just how bad Rangers' injury situation was on the tour: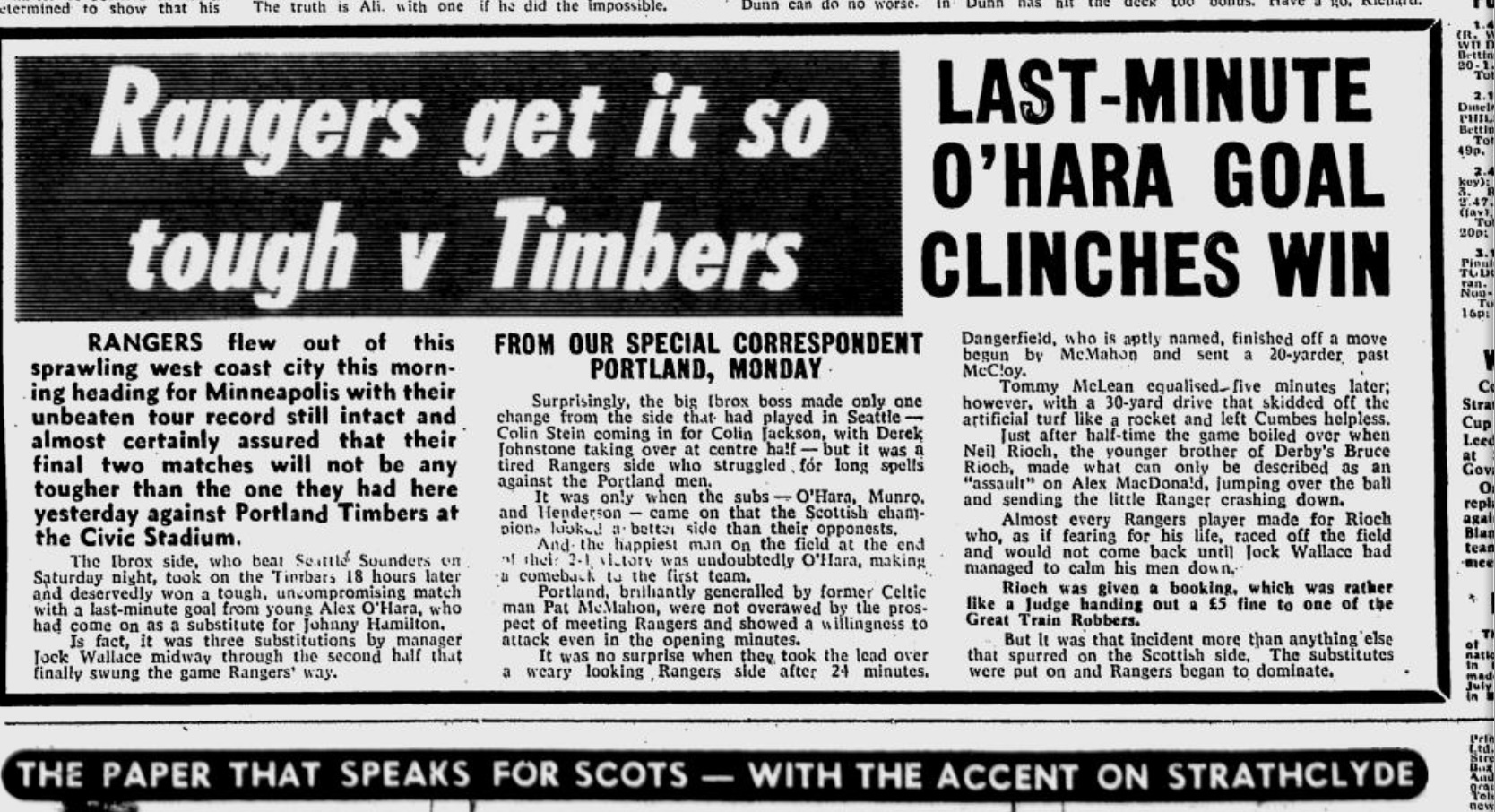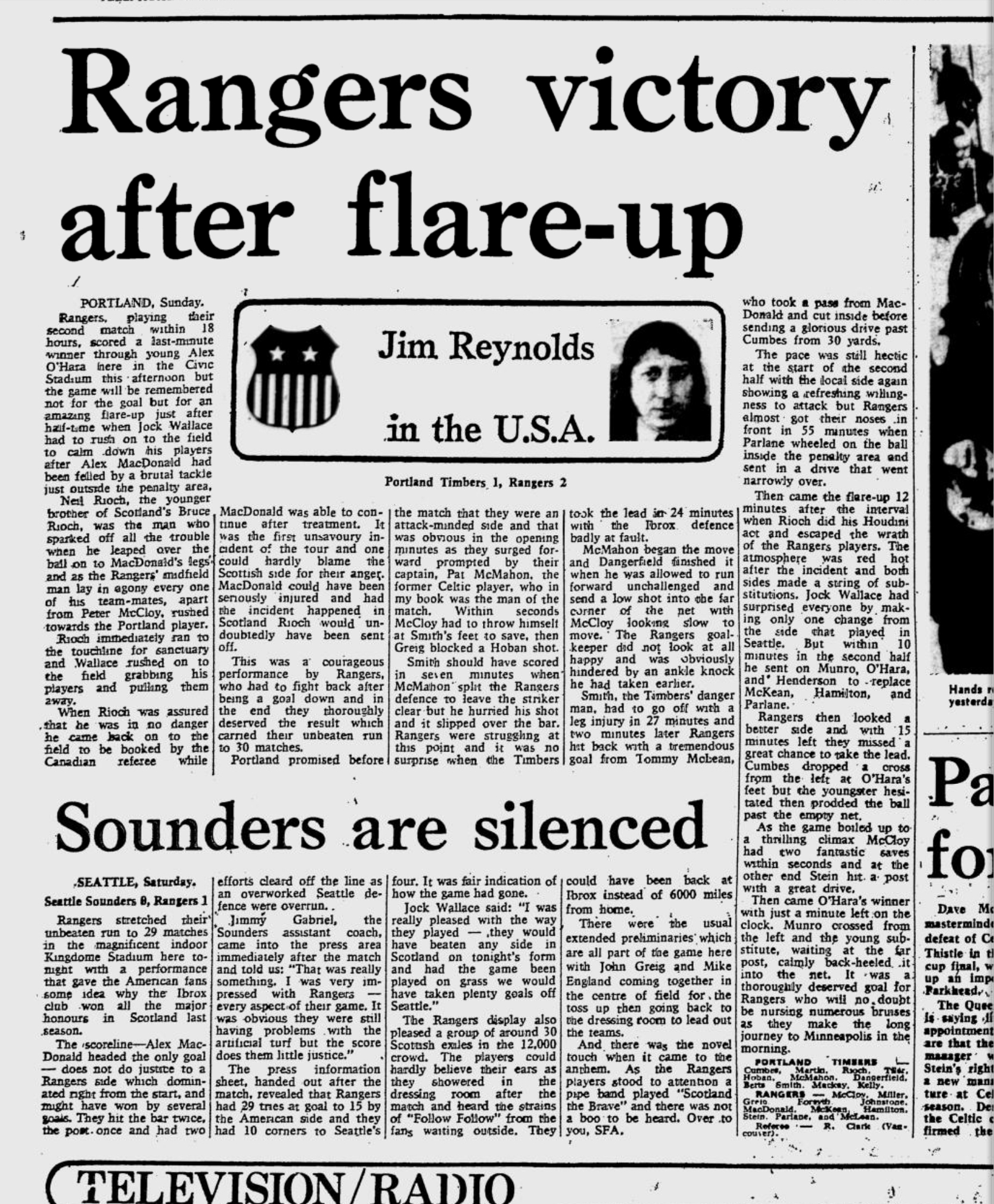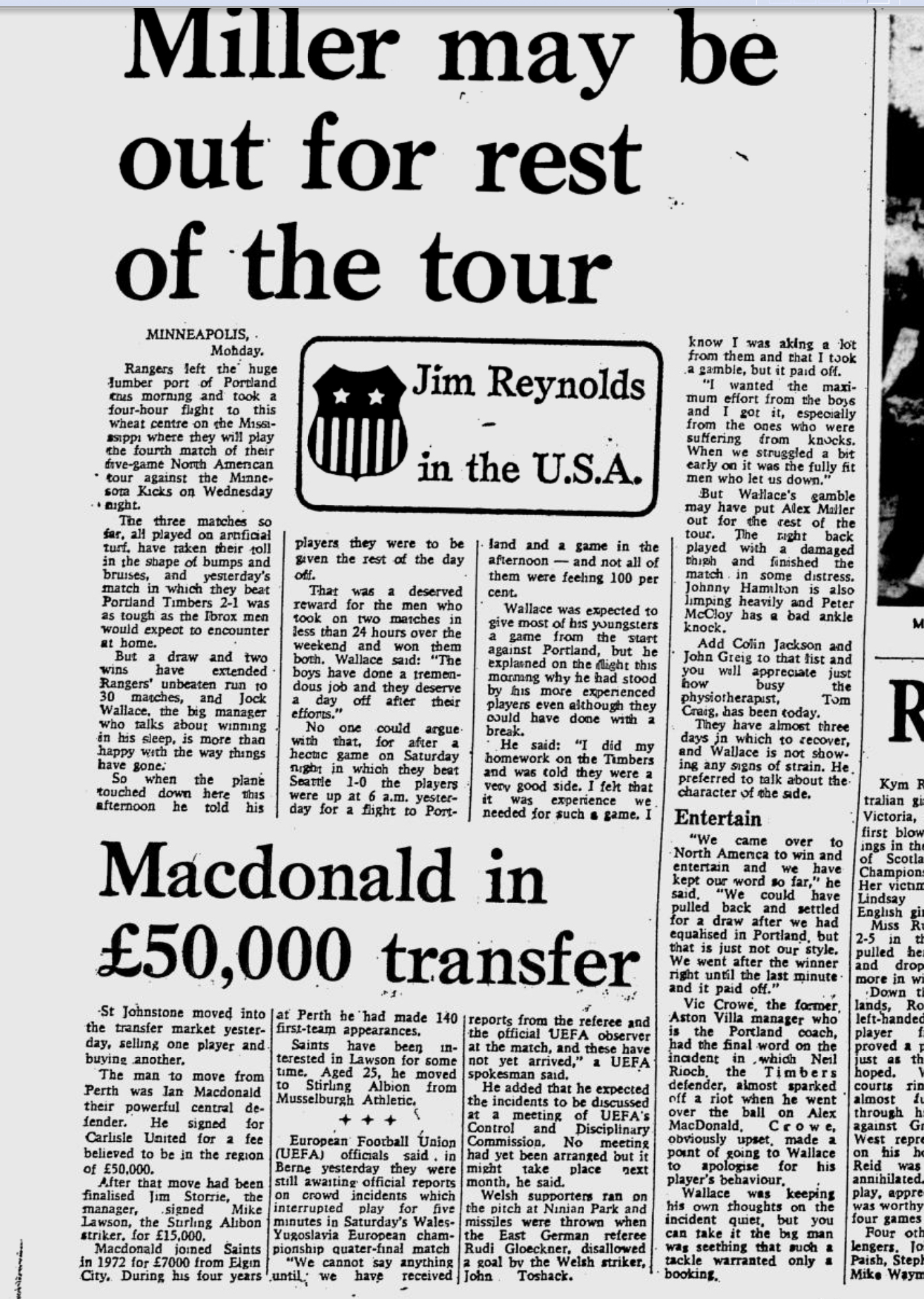 Here's a link from a historical look from 2015 at the match from Mike Donovan over on the Timbers' website.
And here's the inflatable MLS Cup failing in the wind prior to the 2021 Final:
Enjoy this post?

Buy Shane Nicholson a rangers scarf