Stellar Recap | Nov. 21-27
👋 Hello there,
Welcome to another edition of Stellar Recap, a weekly newsletter where I share my latest explorations, discoveries, and updates. I hope you had a happy holiday break 🦃! Thank you for being here. If you enjoy the newsletter, please share it with a friend. If this message was forwarded to you, make sure to follow me so you don't miss out on future issues 😊.
---
💎 Stellar Recap 💎
---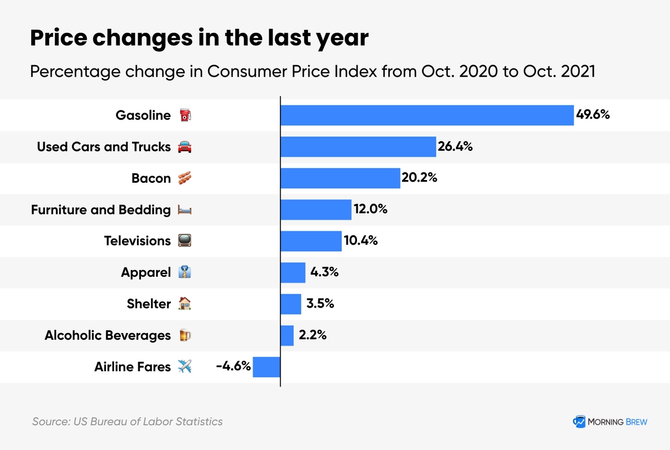 Source: Neal Freyman, Morning Brew.
📊 Business, Economics & Personal Finance

🧘 Health, Well-being & Society

🌴 Lifestyle & Travel

⏩ Pop Culture, Art & Entertainment

🏡 Real Estate

🧪 Science, Technology & Climate

✍️ Writing & Communication
---
⚠️ ICYMI ⚠️
I explained how small business owners can use the SMARTER framework for strategic planning and achieving business goals. I also shared 10 ideas for supporting Small Businesses on Small Business Saturday. Even though Small Business Saturday has already passed, there are still some good nuggets in there for anyone who is looking for holiday gift ideas. You may also want to check out holiday gift ideas to support small businesses and holiday gift ideas for clients and colleagues.
---
Wishing you a productive week
Thanks for tuning in! Don't forget to follow me, if you haven't already. Want to read more content like this? Check out my blog. Want to sign up for some of the newsletters I read and the tech I use? Check out my biolink.
Enjoy this post?

Buy Stella Min a book