In an effort to do what I can to keep Puerto Vallarta's English-speaking community connected to the best of my ability, and to cope with isolation during these challenging times, I have begun a series of daily live streams on Facebook, at 10:30 local time.
While this is new to me, it is actually an extension of my daily habits. Just about every day, I get up early, grab a cup of coffee, and read my news and headlines from sources that I shared with you recently. It occurred to me that some folks out there might be interested in some of the sources I follow and I must say I've been humbled with the favorable response I've received.
You can be notified of upcoming live streams by liking my Facebook page: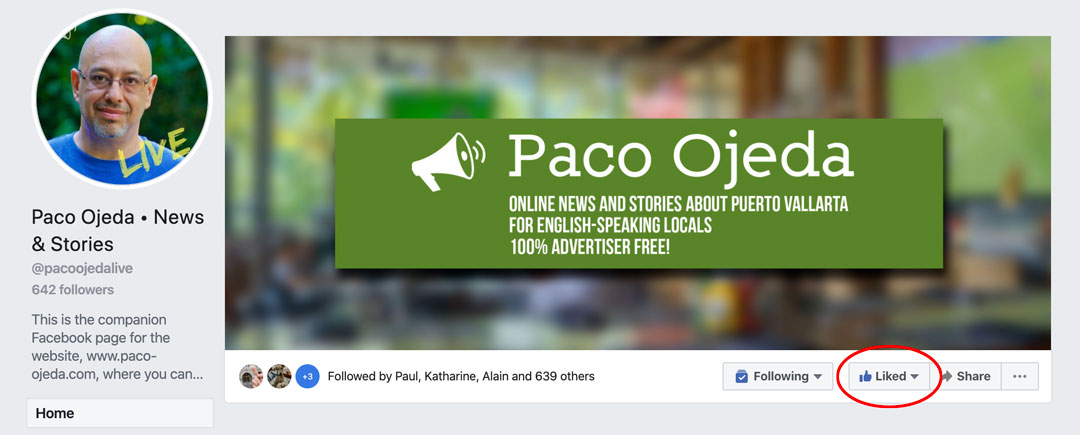 Alternatively, you can click on the page's Live menu option to discover upcoming live streams and to get a reminder.
This is a chance for us to connect as a community! Please feel free to connect with me and share any newsworthy bits of information that others might benefit from knowing! I will gladly share online.
Needless to say, much of this is possible largely due to you, Buy Me A Coffee contributors! Thank you very much for your support!