Podcast Episode - Lessons Learned from Quarantine
Quarantine has lasted over a year. In this podcast episode, Missy and Chris talk about the lessons learned from their experience over this past year. They both have taken away positive aspects of this new life, encouraging you to do the same.
The listener challenge is located at the 23:55 mark. In this challenge, we're asking you to try the Kylego exercise. Missy explains Kylego, but you can find more info by clicking the link found in the podcast description.
#quarantine #quarantinelife #quarantinepositives #onfindingpeace #podcast #lifecoaching #mindfulness #listenerchallenge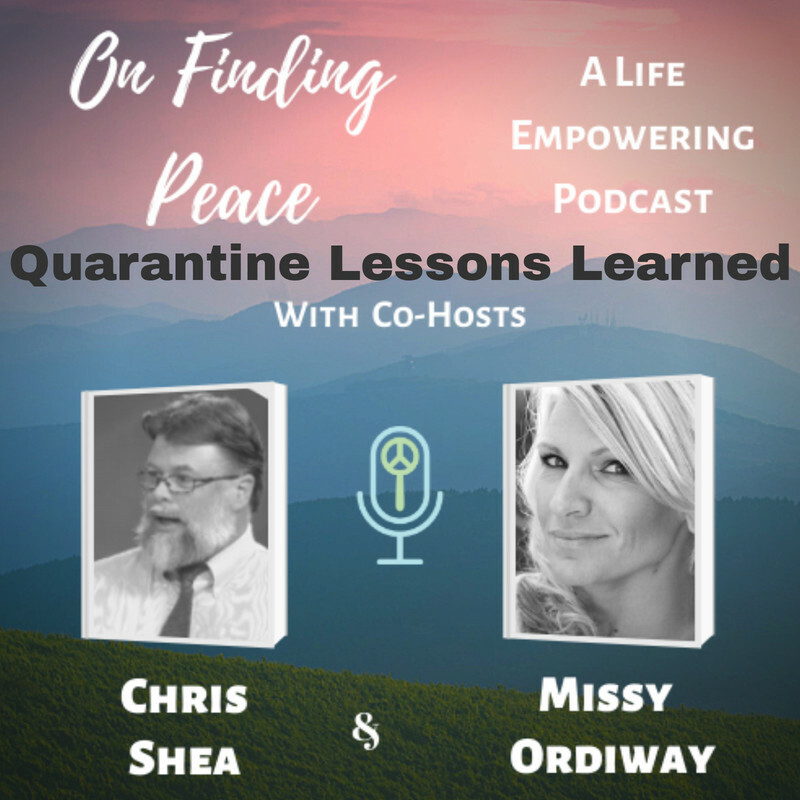 Enjoy this post?

Buy On Finding Peace a coffee