Humiliating ways to let him cum
Make him jerk onto a plate while he's on all fours and then he have to lick his cum up. Optionally with gloves and/or condom so he can't feel your hands.

Making him repeat humiliating statements for you to continue stimulation or let him cum.

Make him wear a butt plug up his bum and he will have to spend the rest of the day this way afterwards.

Make him fuck a fleshlight. Lots of options for humiliation here - make him lick you first to get him in the mood and make sure to make him lick the fleshlight clean afterwards. Even more humiliating if you get a cheap blow up doll for him.

Make him have a dildo in his mouth before you touch his penis - make this a general rule, alternatively the same thing with a butt plug.

Make him cum as quickly as possible and then humiliate him for it. Emphasizing the point that he's premature little peepee could never satisfy a woman.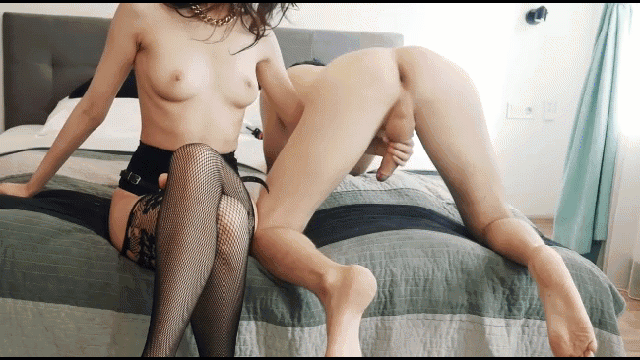 Enjoy this post?

Buy OnTheKnees a coffee