Food For Thought ...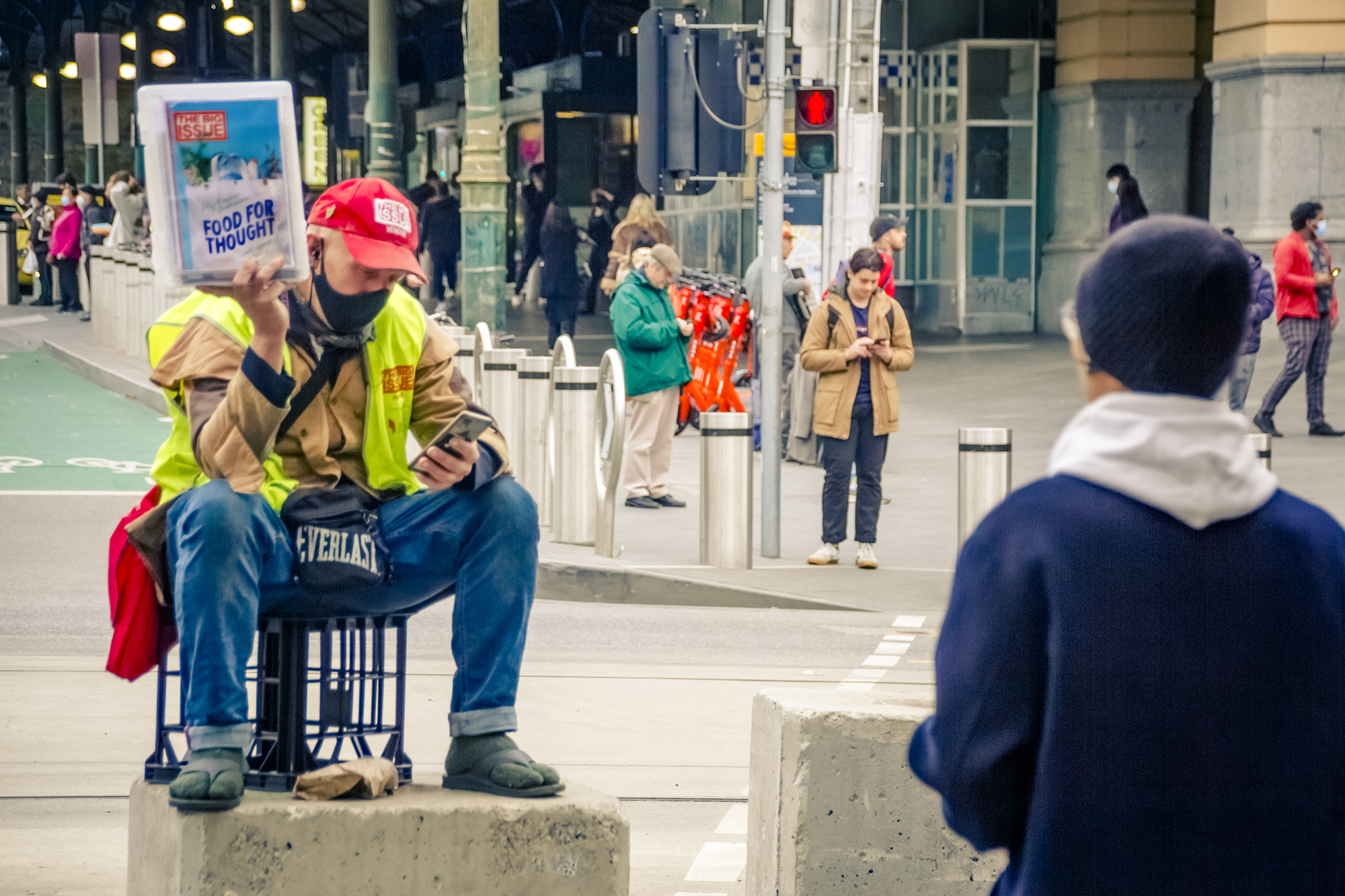 Entered. I like to challenge myself creatively at least monthly, though if I had more time, weekly would be ideal!
LensCulture is a great forum to do so and get hit with a different challenge each month.
This month's topic, totally out of my 'normal' imagery I create, street photography.
I took quite a few shots on the streets of Brisbane and the streets of Melbourne. This one, Flinders Street, a fave.
I was drawn to the disinterest.
The Big Issue seller, connected to phone. The couple on the opposite side of the road, connected to phone. The food for thought phrase - something that warrants serious consideration I felt apt to the image and the people around it.
If nothing else, it made me think a little differently to ICM or architecture for sure!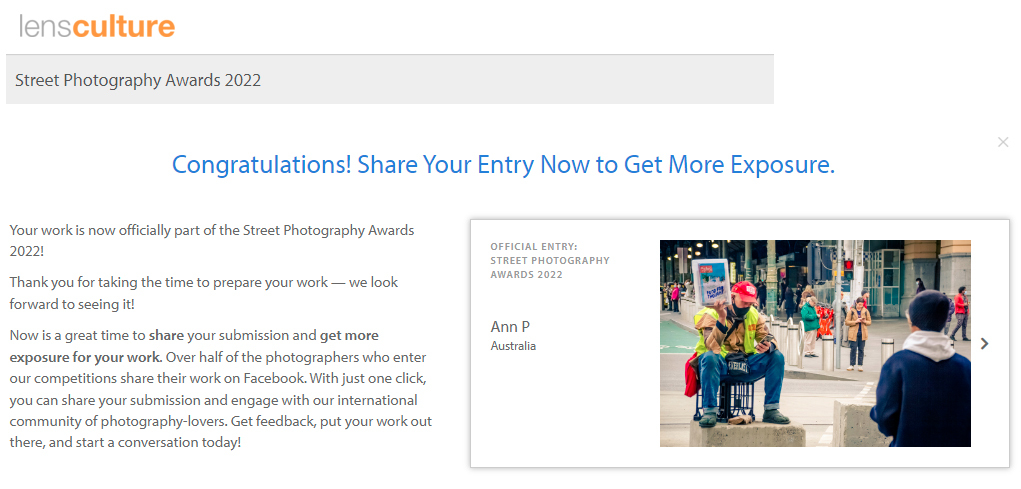 Enjoy this post?

Buy OpenroadFootprint a juice