Ach bleib bei uns, Herr Jesu Christ, Op. 52 No. 1 | Otto Dienel | VU St John's Church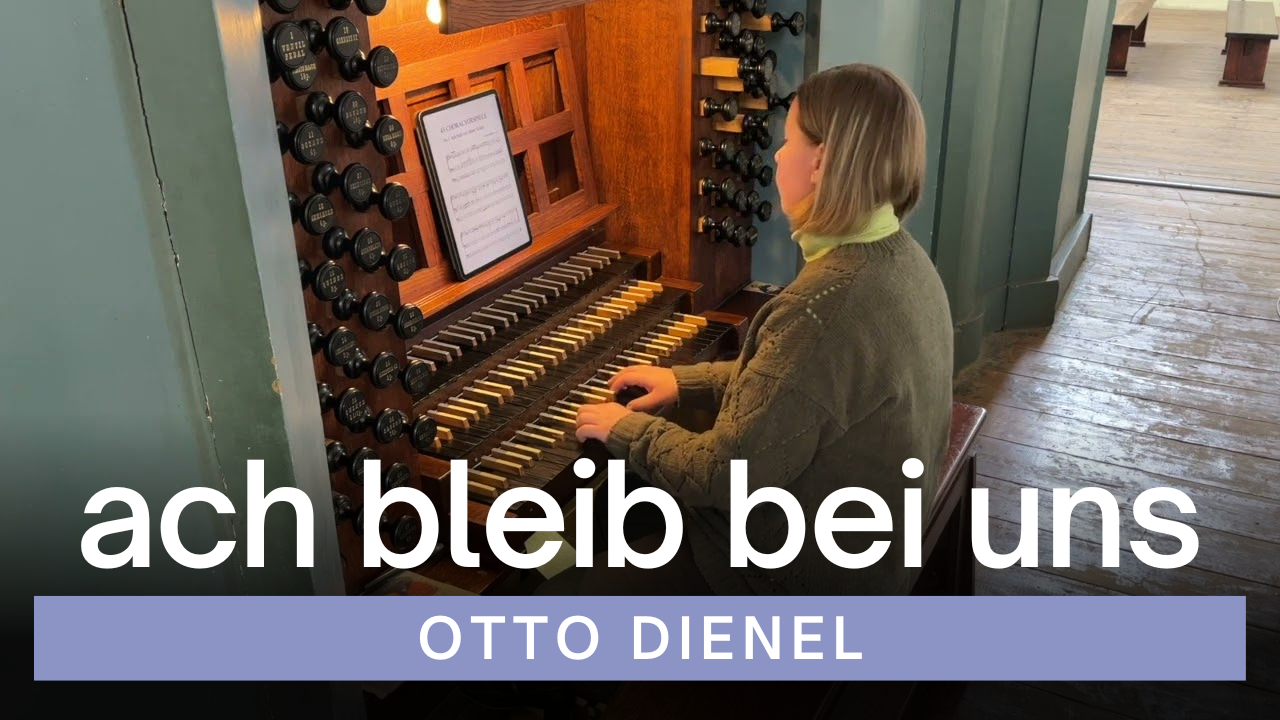 Recently our friend Rien Schalkwijk published a wonderfully sounding chorale prelude by a rather forgotten German Romantic composer Otto Dienel and Vidas and I wanted to play some of them too. Hope you will enjoy the sounds of the organ at Vilnius University St John's church!
Score: https://www.sheetmusicplus.com/title/43-choralvorspiele-zum-gebrauch-im-gottesdienst-sheet-music/21060630?aff_id=454957
We support Ukraine: https://www.blue-yellow.lt/en
If you like what I do, you can buy me some coffee: https://www.buymeacoffee.com/organduo
PayPal: https://PayPal.Me/ausramotuzaite
My Hauptwerk setup: https://www.organduo.lt/tools.html
Total Organist - the most comprehensive organ training program online: https://www.organduo.lt/total-organist
Secrets of Organ Playing - When You Practice, Miracles Happen! https://organduo.lt
Listen to my organ playing on Spotify: https://open.spotify.com/artist/2pXxZgiFPMKiqBRYi9rSLT?si=Xe1nTroTSmOGPtv8bP8MSw
Enjoy this post?

Buy Secrets of Organ Playing a coffee