Brandenburg Concerto No. 1 in F Major, BWV 1046 | Johann Sebastian Bach | Organ Duet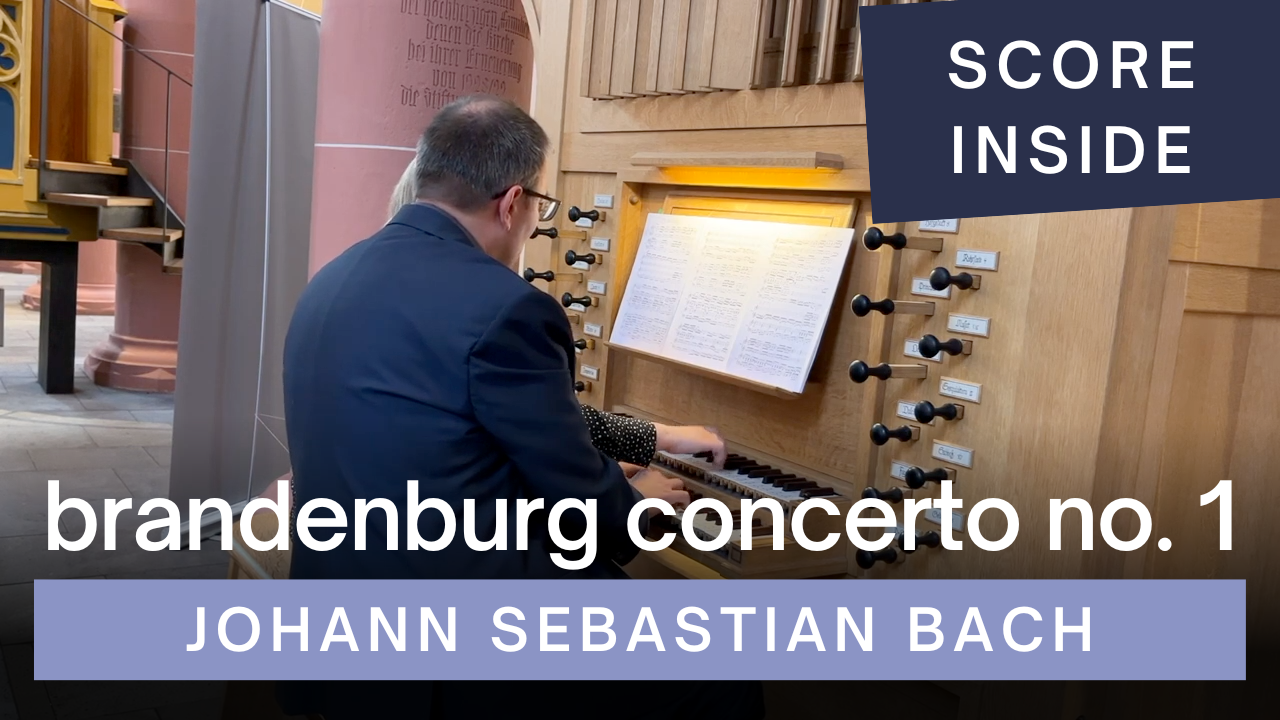 Today I'd like to share with you my arrangement for organ duet of Bach's Brandenburg Concerto No. 1 in F Major, BWV 1046 which Ausra and I performed in the festival last summet in Neustadt an der Weinstrasse. I just finished making an updated score of this organ duet arrangement from 2008. I hope you will enjoy it!
Score: secrets-of-organ-playing.myshopify.com/products/brandenburg-concerto-no-1-in-f-major-bwv-1046-by-j-s-bach-organ-duet?utm_source=copyToPasteBoard&utm_medium=product-links&utm_content=web
We support Ukraine: www.blue-yellow.lt/en
If you like what I do, you can buy me some coffee: www.buymeacoffee.com/organduo
PayPal: PayPal.Me/VPinkevicius
My Hauptwerk setup: www.organduo.lt/tools.html
Total Organist - the most comprehensive organ training program online: www.organduo.lt/total-organist
Secrets of Organ Playing - When You Practice, Miracles Happen! organduo.lt
Listen to my organ playing on Spotify: open.spotify.com/artist/0ckKPIvTWucoN3CZwGodCO?si=YWy7_0HqRvaZwBcovL-RKg
Enjoy this post?

Buy Secrets of Organ Playing a coffee