Chorale Prelude: Thaxted | Graham Twist | VU St John's Church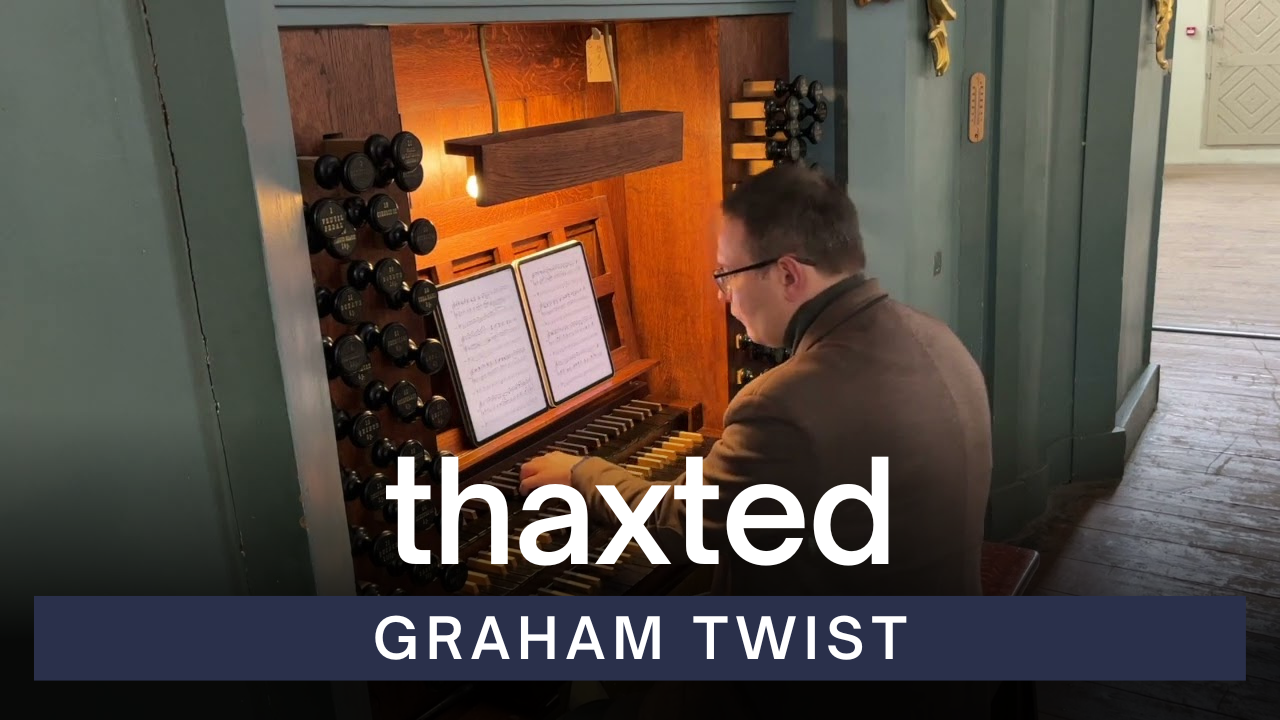 To me Thaxted is hands down one of the top 10 20th century hymn tunes. I was very happy to find out that recently my friend and composer Graham Twist has written a beautiful chorale prelude based on this theme. When I heard him play it, I thought it's so marvellously written that it's hard to hear where Gustav Holst ends and where Graham Twist begins... I think this piece sounds particularly well on the great organ at Vilnius University church.
Please check out Graham's video and make sure you read the detailed historical information about this amazing hymn tune: https://www.youtube.com/watch?v=QCRwYbufwpw
Score: contact the composer on Facebook or via email: [email protected] We support Ukraine: https://www.blue-yellow.lt/en
If you like what I do, you can buy me some coffee: https://www.buymeacoffee.com/organduo
PayPal: https://PayPal.Me/VPinkevicius
My Hauptwerk setup: https://www.organduo.lt/tools.html
Total Organist - the most comprehensive organ training program online: https://www.organduo.lt/total-organist
Secrets of Organ Playing - When You Practice, Miracles Happen! https://organduo.lt
Listen to my organ playing on Spotify: https://open.spotify.com/artist/0ckKPIvTWucoN3CZwGodCO?si=YWy7_0HqRvaZwBcovL-RKg
Enjoy this post?

Buy Secrets of Organ Playing a coffee