Desert Marigold | Carson Cooman | VU St John's Church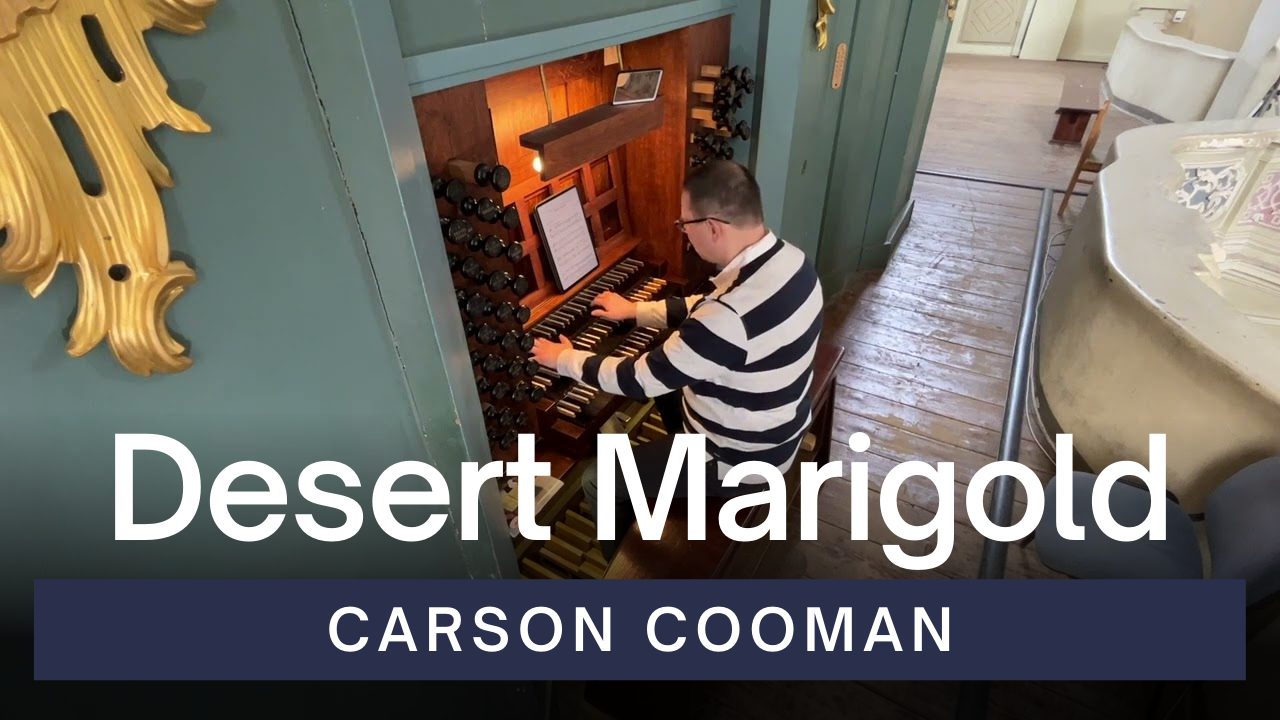 In this video I'm playing Desert Marigold, Op. 1365 (2020) by Carson Cooman. It is dedicated to Frederick Frahm and the parish of St. Thomas of Canterbury, Albuquerque, New Mexico. It was written with the warm sounds of their 1868 J. H. & C. S. Odell organ in mind. My recording was done at Vilnius University St John's church and I hope you will enjoy my registration as well.
Score: store.subitomusic.com/index.php?main_page=product_info&cPath=3_102_27&products_id=9645
We support Ukraine: www.blue-yellow.lt/en
If you like what I do, you can buy me some coffee: www.buymeacoffee.com/organduo
PayPal: PayPal.Me/VPinkevicius
My Hauptwerk setup: www.organduo.lt/tools.html
Total Organist - the most comprehensive organ training program online: www.organduo.lt/total-organist
Secrets of Organ Playing - When You Practice, Miracles Happen! organduo.lt
Listen to my organ playing on Spotify: open.spotify.com/artist/0ckKPIvTWucoN3CZwGodCO?si=YWy7_0HqRvaZwBcovL-RKg
Enjoy this post?

Buy Secrets of Organ Playing a coffee