"For Neman I Go", Op. 117 | Vidas Pinkevicius | Hauptwerk Bückeburg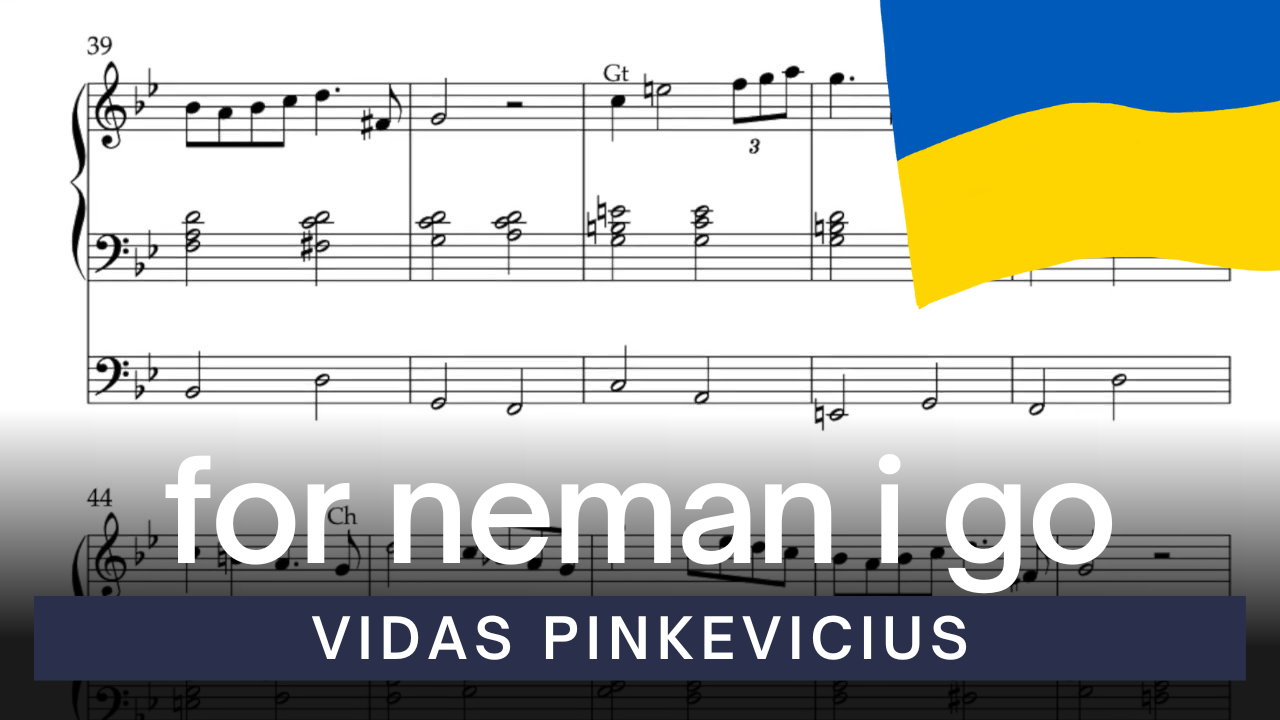 This meditation on Ukrainian folk song "For Neman I Go", Op. 117 is written to spread awareness about the terrible war in Ukraine. Organists of all countries who are at a loss for words but cannot keep silent will find their voice in this piece. In Ukrainian it is known as "За Німан іду" (Za Niman idu). This composition will work very well for meditative music during liturgy and/or concert setting. I recorded it using Hauptwerk Bückeburg sample set. Dedicated to Nadiya Velychko. Hope you will enjoy it!
Score: www.sheetmusicplus.com/title/meditation-on-ukrainian-folk-song-for-neman-i-go-op-117-organ-solo-by-vidas-pinkevicius-digital-sheet-music/22290065?aff_id=454957
We support Ukraine: www.blue-yellow.lt/en
If you like what I do, you can buy me some coffee: www.buymeacoffee.com/organduo
PayPal: PayPal.Me/VPinkevicius
My Hauptwerk setup: www.organduo.lt/tools.html
Total Organist - the most comprehensive organ training program online: www.organduo.lt/total-organist
Secrets of Organ Playing - When You Practice, Miracles Happen! organduo.lt
Listen to my organ playing on Spotify: open.spotify.com/artist/0ckKPIvTWucoN3CZwGodCO?si=YWy7_0HqRvaZwBcovL-RKg
Enjoy this post?

Buy Secrets of Organ Playing a coffee