Greensleeves Siciliana, Op. 198 | Vidas Pinkevicius | VU St. John's Church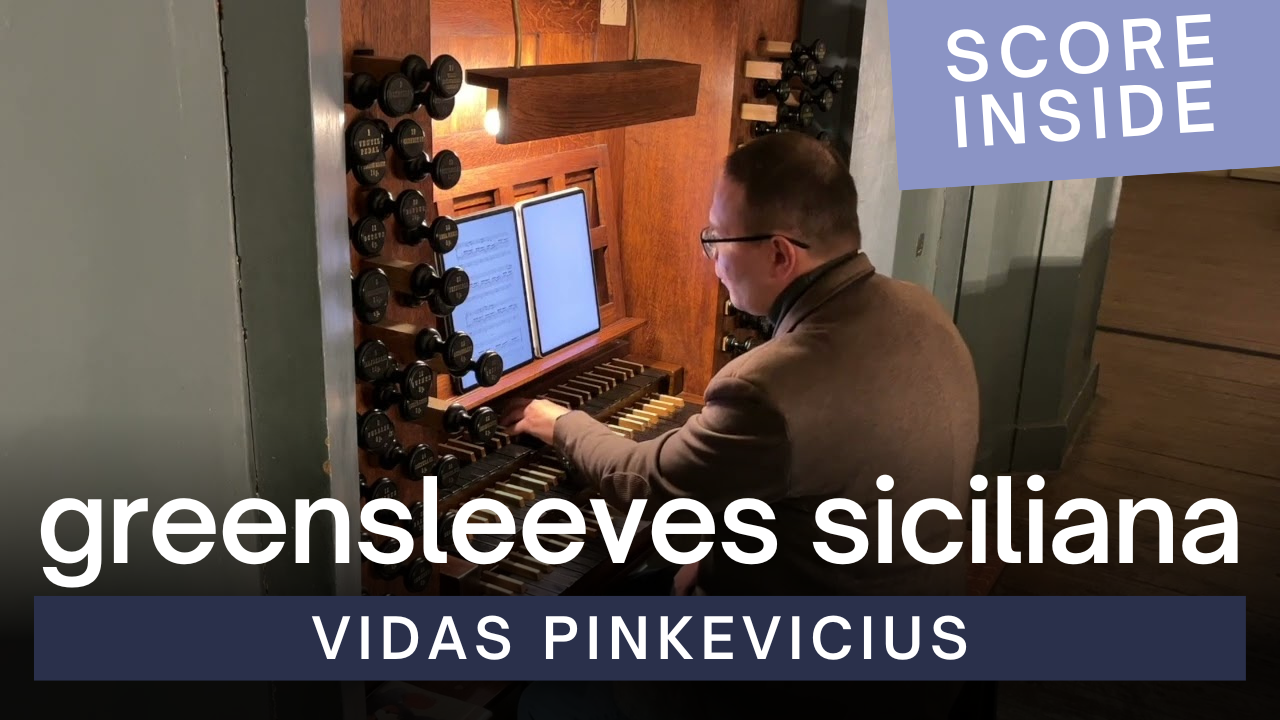 This is a meditation in the style of Siciliana on the well-known Christmas carol Greensleeves ("What Child Is This"). The melody is placed in the right hand part and the accompaniment created colourful melodic and harmonic figures. This piece will be very effective in liturgical organ playing and recital programs. Recorded at Vilnius University St. John's church during a live performance for Saint Lucia Day celebration.
Score: www.sheetmusicplus.com/title/greensleeves-siciliana-op-198-organ-solo-by-vidas-pinkevicius-digital-sheet-music/22399031?aff_id=454957
Score: secrets-of-organ-playing.myshopify.com/products/greensleeves-siciliana-op-198-organ-solo-by-vidas-pinkevicius-1?utm_source=copyToPasteBoard&utm_medium=product-links&utm_content=web
Score: www.sheetmusicdirect.com/en-US/se/ID_No/1240775/Product.aspx
We support Ukraine: www.blue-yellow.lt/en
If you like what I do, you can buy me some coffee: www.buymeacoffee.com/organduo
PayPal: PayPal.Me/VPinkevicius
My Hauptwerk setup: www.organduo.lt/tools.html
Total Organist - the most comprehensive organ training program online: www.organduo.lt/total-organist
Secrets of Organ Playing - When You Practice, Miracles Happen! organduo.lt
Listen to my organ playing on Spotify: open.spotify.com/artist/0ckKPIvTWucoN3CZwGodCO?si=YWy7_0HqRvaZwBcovL-RKg
Enjoy this post?

Buy Secrets of Organ Playing a coffee