Happy Birthday Carson Cooman! | Cambridge Lullaby, Op. 127 | Vidas Pinkevicius | Hauptwerk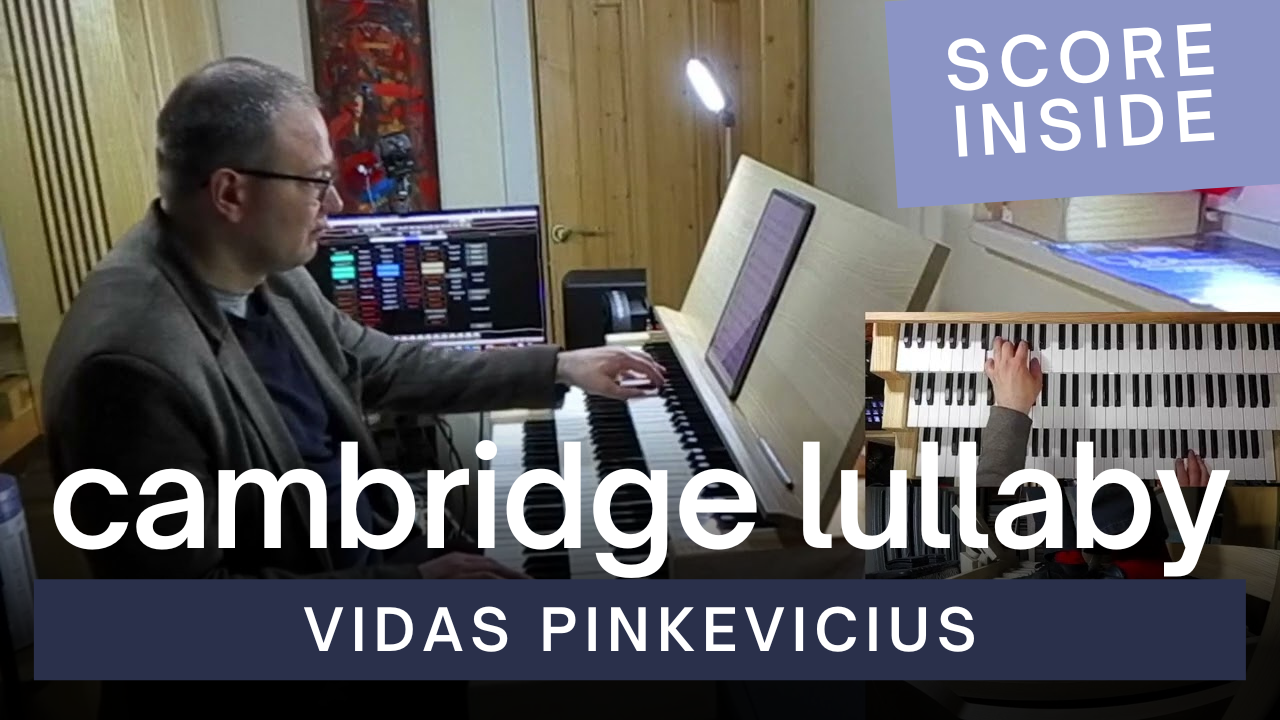 Happy birthday Carson Cooman! This piece is dedicated to the prolific composer from the US, Carson Cooman (b. 1982) on the occasion of his 40th birthday anniversary. The melody in the right hand part consists entirely of 2 notes only - C and A, symbolising Carson's name (CArson CoomAn). Also there are exactly 40 measures in this composition, each measure representing one year of Carson's life so far.
Visit Carson's website: https://carsoncooman.com
Score: Available soon We support Ukraine: https://www.blue-yellow.lt/en
If you like what I do, you can buy me some coffee: https://www.buymeacoffee.com/organduo
PayPal: https://PayPal.Me/VPinkevicius
My Hauptwerk setup: https://www.organduo.lt/tools.html
Total Organist - the most comprehensive organ training program online: https://www.organduo.lt/total-organist
Secrets of Organ Playing - When You Practice, Miracles Happen! https://organduo.lt
Listen to my organ playing on Spotify: https://open.spotify.com/artist/0ckKPIvTWucoN3CZwGodCO?si=YWy7_0HqRvaZwBcovL-RKg
Enjoy this post?

Buy Secrets of Organ Playing a coffee